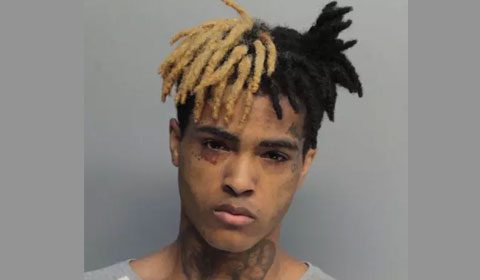 Three men have been convicted in the ambush killing of rising rap star XXXTentacion outside a motorsports shop in South Florida in 2018.
After the jury deliberated for seven days, Michael Boatwright, 28, Dedrick Williams, 26, and Trayvon Newsome, 24, were found guilty of first-degree murder and armed robbery in a Fort Lauderdale, Florida, courtroom, NBC News reports. 
All three men will return to the courtroom soon for sentencing where they will receive the mandatory life sentence for first-degree murder.
As the verdicts were read, the three men were emotionless, maintaining blank stares toward the judge as they were each ordered to stand up to let sheriff's deputies handcuff them and then sit back down.
God is Good! GUILTY on all charges for the heartless killers of xxxtentacion. pic.twitter.com/rprz39GlcA

— DJ Akademiks (@Akademiks) March 20, 2023
A fourth man who testified against the other three, Robert Allen, had already pleaded guilty to second-degree murder after admitting that he took part in the robbery. KTLA in Los Angeles reports that Allen could get anywhere from time served to life in prison depending on how prosecutors view how much he aided in the robbery and murder.
XXXTentacion just happened to be in the wrong place at the wrong time, prosecutors explained to the jury. The men had already begun the day determined to commit robberies. They rented the SUV used in the killing from a rental app and coincidentally happened upon Riva Motorsports to get another mask. XXXTentacion was spotted inside the store and the men agreed instantaneously that they were going to rob the 20-year-old platinum-selling rapper whose real name was Jahseh Onfroy. 
Prosecutors successfully argued that when Tentacion got into his BMW with a friend, the men raced up to block the car in, got out and Boatright opened fire on Tentacion and shot him multiple times, killing the rapper where he sat in the driver's seat. They also grabbed the Louis Vuitton bag that contained the $50K that Tentacion had just withdrawn from the bank. The friend was uninjured during the bloodshed. 
The television station reports that Newsome was also identified as a shooter and that Williams was the getaway driver with Allen also inside the SUV.
As with a lot of unwise criminals, the men were tracked down, arrested and eventually convicted with the aid of their own social media accounts where they flashed the money they had just stolen. Surveillance tapes also showed the two gunmen as they approached the car and carried out the killing.
Thirdly, Boatright's text messages right after the shooting — where he said "tell my brother I got the money for the new phone" and then later screenshot a news story about XXXTentacion being shot — was also helpful in getting him convicted of the rapper's murder.