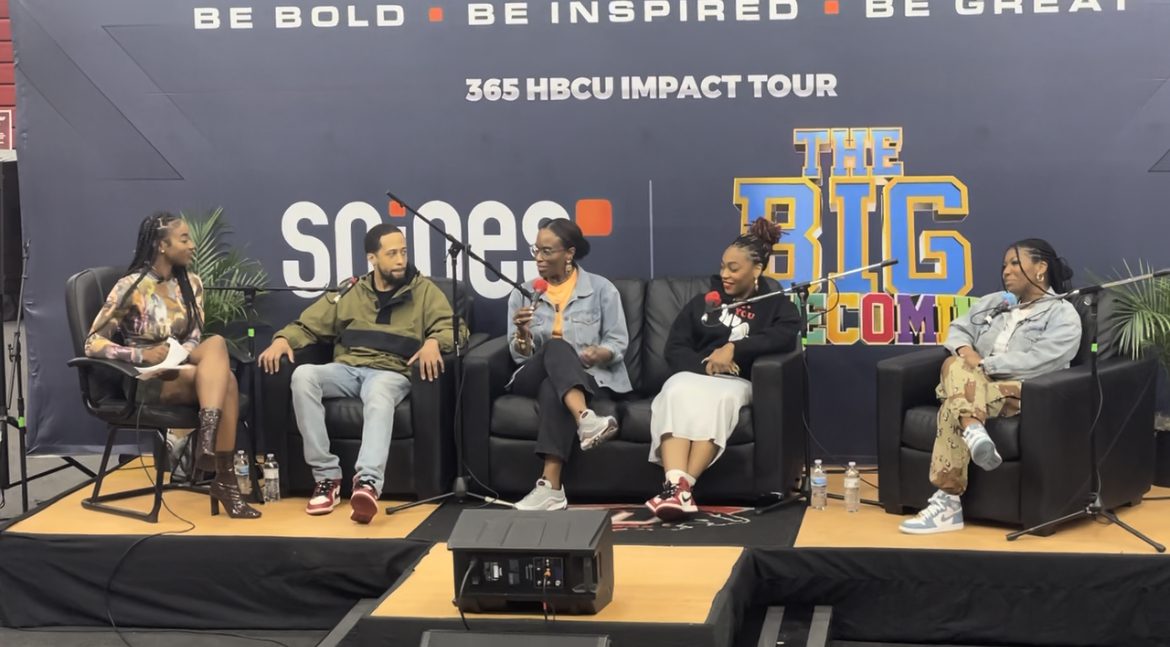 SNIPES, a leading streetwear and sneaker retailer, launched its "Pay It Forward" initiative, a nationwide campaign to support HBCUs. The initiative is part of SNIPES' commitment to giving back to the community and investing in the future of HBCUs and their graduates.  
The inaugural event of the "Pay It Forward" initiative launched in partnership with The Big Homecoming on April 11 at Clark Atlanta University. The event offered a day of inspiring panel discussions, experiential activations, and one-on-one conversations with notable guests from the Atlanta community.
Derek Bailey, digital content manager; Gabrielle Golden, the senior talent acquisition; and JaNaie Fort, buyer, women's and kids' apparel for SNIPES spoke with rolling out about their roles and the importance of fashion in the Black community.
Why is fashion important in the Black community?
Derek Bailey: I believe Black people spend the most on fashion. We influence everything and we're built around the culture. I'm very adamant about students using their cultural capital to push ideas forward, especially in the fashion industry.
Gabrielle Golden: From day one, it doesn't matter what country we come from, we set the trends, especially overseas and in Africa. You can go there, but I think that same element came here. We like our jewelry and we like to look good. I think that's just our essence.
JaNaie Fort: Trends and fashion start with us. People look to us because we are trendsetters. Everything is about what the outfit looks like and looking your best.
How can Black footwear designers make an impact in the fashion industry?
JF: People look to see what we're doing and go from there. I think the big brands are always watching you and trying to see what the Black community is doing.
GG: I think going to events like this or linking up with the buyers and people who are making the decisions is nice. If you're in Atlanta, for example, you can say, "Hey, can I have a space in the store?" They should reach out to the buyers, merchandise planners, and people making decisions to pitch themselves.
How is SNIPES pushing the culture forward?
GG: They're authentic in their devotion to the community. That's one of the things that struck me as somewhere where I wanted to work. They're always having events like this and they're empowering the communities that we're in quite a bit, so the love for it is very genuine. That's what makes me love it so much.