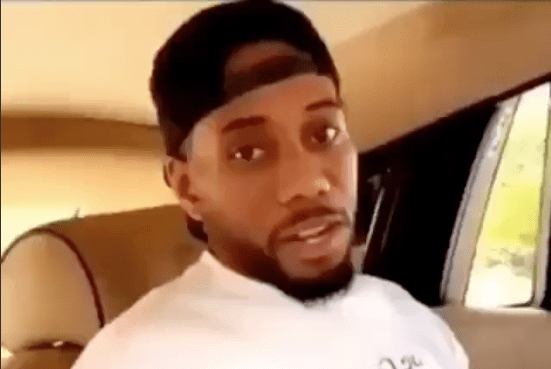 The sister of NBA superstar Kawhi Leonard has been sentenced to life in prison without the possibility of parole after being convicted of murdering an elderly woman.
Kimesha Williams and a female friend ambushed an 85-year-old woman inside a bathroom at the Pechanga Resort Casino in Temecula, California, located about halfway between Los Angeles and San Diego, and stole $1000 from her, ABC 7 reports.
The reportedly frail woman, Afaf Assad, was just exiting a stall when she was seized upon by Williams while her female friend, Candace Townsel, operated as the lookout. Assad was thrown to the floor, hit her head on the tiles, and cracked her skull. Assad never regained consciousness and died four days later. 
ABC7 in California never detailed how the two women were eventually apprehended or where.
"This has been a long, painful journey through the criminal court justice system," Assad's daughter, Mary, said in the victim impact statement, according to the report. "I still can't believe my mother was the victim of a violent crime. Part of me died in that hospital room with her. My father is without his wife and partner and is isolated and alone in a way we cannot begin to understand. We seek not vengeance but there needs to be a reckoning for their heinous act."
Kimesha Williams told the court and the grieving family that she did not kill Assad in a statement read in court by her attorney.
"I am so sorry for your loss," Williams' statement read. "I have been praying for you and your family every day. I am not responsible for the death of Mrs. Assad. Although the courts have found me guilty of the charges, we all know the truth, and that there is one judge, and that is God, and that he knows the truth."
Leonard, who is famously stoic and rarely speaks publicly, has not commented on his sister's conviction.
He has, ironically, sat out the past two games in the opening round of the playoffs as his Los Angeles Clippers fall to a 3-1 deficit in the best-of-seven series. He has scored 38 and 31 points in the first two games with the series tied at one game apiece. The Clippers are now on the verge of being eliminated, and there is no indication if he will return to the team for the next game. His star teammate, Paul George, has already been ruled out for the playoffs with a serious knee injury.