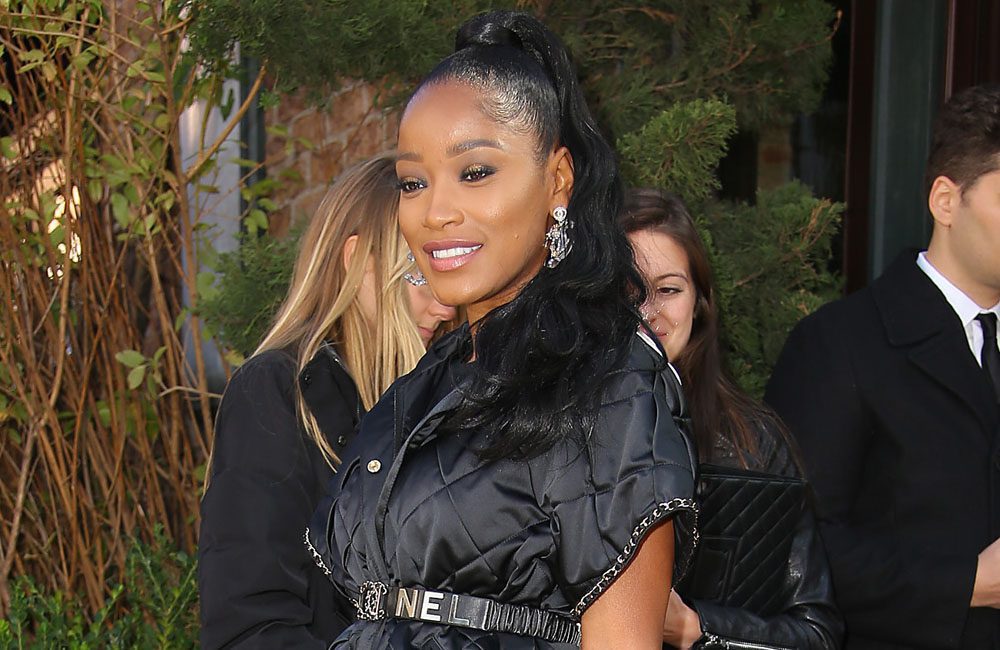 On April 26. 2023, Keke Palmer sat down with People Magazine to talk about balancing a career of acting and music while also navigating life as a new mother. During this interview, she discussed the societal pressures to bounce back quickly after the birth of her son.
Just a few days before the story came out, fans were still obsessing over the news that Palner is now a mother. One fan even shared a video of her in the past embracing a child which they felt proved she would be a great mom. It appears that a lot of people were in agreeance.
The way keke palmer greets her with a mutual respect whilst also being warm and comforting! Her baby boy is about to have the most wonderful childhood 🥲pic.twitter.com/IdlaOSTHiK

— keke palmer updates (fan account) (@kekeupdate) April 23, 2023
For PEOPLE's Pretty in Pink issue, Palmer rocked a tulle pink halter dress with long tresses and glowing skin. She shared advice for new moms on how to navigate postpartum and the pressures of getting back to their pre-baby bodies.
"There's always this thing of, 'How'd they do it?' And I think for me, the main thing I would say to any new mom is [to] do what you can when you can, whatever it is that makes you feel good. If it's important to you, then h— yea put in the work miss girl. Get you whatever diet you want to do or whatever workout regimen, that works for you. And if that's not what you're worried about, then don't worry about it," Palmer told PEOPLE.
She also opened up about why celebrity moms seem to get back to their former bodies quicker than everyday women, and how she navigated her pressures after giving birth.
"I didn't want to do nothing. I didn't want to talk to nobody. Then I was like, 'I need to talk to somebody. I need to do something.' Then I was like, 'Now I want to get active.' It changes, so go at your own pace. Anytime you see a celebrity doing a snap back or whatever like that, it's part of the d— gig. A part of our jobs is to look good and to look the part. So don't think it's this thing where it's like, 'We doing it because we got it like that.' No, the job is on the line. If we want the checks to get signed, we got to be what we got to be," Palmer shared.
Keke Palmer photographed by Camraface for PEOPLE Magazine's Beautiful Issue pic.twitter.com/fVod4bDH5u

— Film Updates (@FilmUpdates) April 26, 2023
Fans shared their love for Palmer as a new mother and who she is as a person.
I Cannot Stress This Enough : Motherhood Is Beautiful On KeKe Palmer ! I Love Every Picture Of Her & Her Family , I Feel Like That's My Cousin Fr 😂🫶🏻

— вяαη🩷 (@_HerNameBrandy) April 29, 2023
Keke Palmer really a mova lol 💙

— D nice (@_babyjesuss) April 30, 2023
The older I get, the more I respect Keke Palmer for who she is.

— Care-is Maff-phat 🌱✨️ (@Karismaticc_) April 30, 2023