Atlanta is known as a world-class city for its contributions to the annals of Black culture. Scores of influential voices chronicle the city's vast landscape of spirited expression and creativity in entertainment and music. Portia Bruner is one of those voices narrating Atlanta's impact on entertainment, music, business, politics and social justice.
Bruner is a Howard alum who graduated magna cum laude before heading off to work in the nation's capital for her first career-making move. She began as a researcher and producer in the consumer news unit of NBC4-TV in Washington, D.C. That stint in broadcast media led her to Virginia and Mississippi before settling in as an anchor on Fox News in Atlanta in 2003.
The trusted journalist credits that first job in consumer news as the catalyst for shaping her approach to storytelling.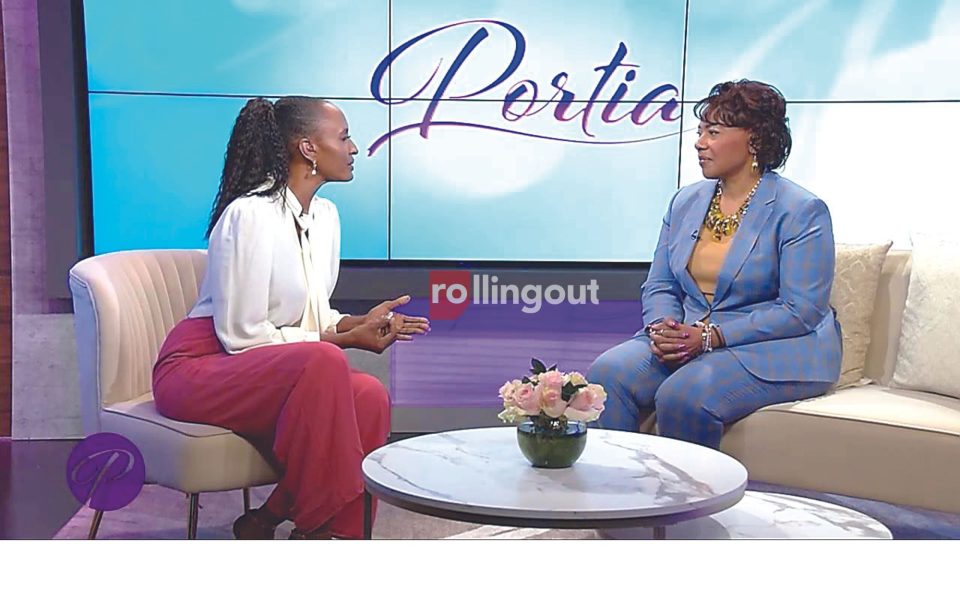 "I learned early on that compassion is a must, you shouldn't go into people's lives without it. For us as reporters, it's a deadline, but for the people we're interviewing, it may be the worst or most painful day of their lives. It's not just a loss to them, it's a death, or it's a tragedy that's taken their livelihood or caused them to lose their life savings. You have to give their experience credence [and] language matters," Bruner explains.
"Even with fun stories or politics, etc. the information you share will impact your viewers in some way. I believe my responsibility is to walk in the footprints of my ancestors, the griots. Their voices shaped history. They were compassionate but truthful. I believe there is a way to balance both. It's an honor to be able to tell the stories that connect the generations. I try to be consistent with that because it's the gift that God gave me," she says.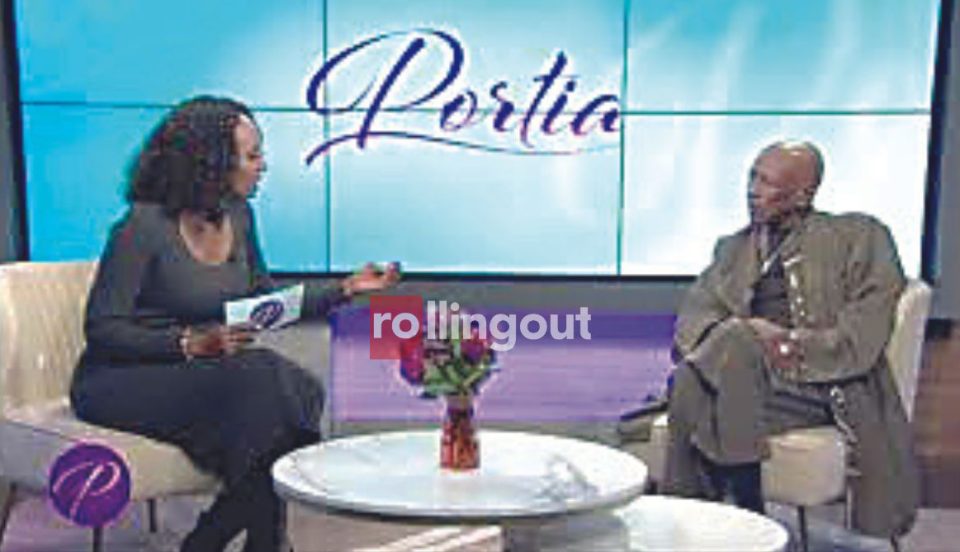 Over the years, Bruner has established a reputation as a trusted voice in the city of Atlanta, standing out from her peers with her subtle signature touch to breaking news, government affairs, consumer news as well as human interest stories. It was no surprise when she was tapped to be the host of Fox's community-based talk show adding context to local stories on a variety of subjects.
"Portia" debuted in 2022 and allowed her to dive deeper into the stories of local community activists and influencers, specifically women and small business owners. Bruner says she was honored to contribute her voice to the depth and context of what so many are doing for their communities without being heard.
"The 'Portia' show gave me an opportunity to really highlight the people in our communities who are making a difference and often go unheard and uncelebrated," she says. "I hope this is a therapy session for everyone because it's certainly that for me. Hosting the show has shown me that we are all going through some version of the same struggle and or challenges. Talking about our problems opens us up to healing and offers that same opportunity for someone else listening to our stories. Through shared experiences, we find better ways to manage. I receive so much feedback from viewers saying they've learned or been helped immensely from other's transparency."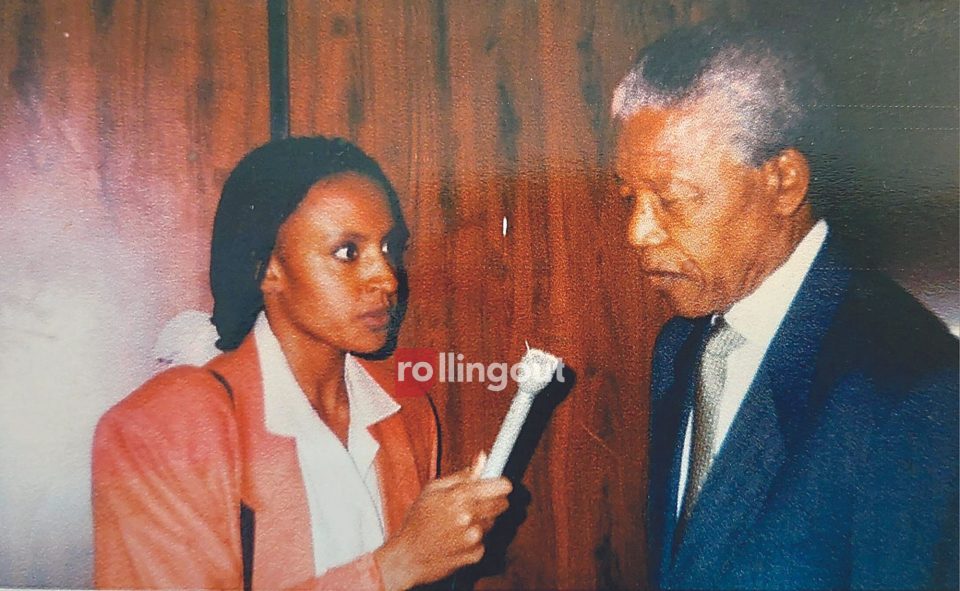 Bruner's career accomplishments are both impressive and varied but she doesn't dwell on them. Instead, she says co-parenting her two sons with her "wusband," they turned out to be amazing human beings in spite of their mother not being home every single night or attending every school function. But when pressed for her proudest professional moment, she admits interviewing  Nelson Mandela back when she was barely 20 years old was that moment.
"The entire interview might've been seven minutes and I walked with him to an elevator. To know all he'd endured and that he would still be prepared to go on to be president and continue fighting for freedom was inspirational. I don't think I fully grasped how amazing it was at the time," she said introspectively.
Bruner's has accrued a long list of accolades and achievements, including  in stint as vice president of broadcast for the Atlanta Association of Broadcast Journalists.
The admired journalist's advice for young women, including the younger version of herself is simple. "Stop being so doggone scary. Know that God has already given you all the gifts and tools you need to fulfill your destiny," she says.
Today, Bruner is excited to begin another season of "Portia."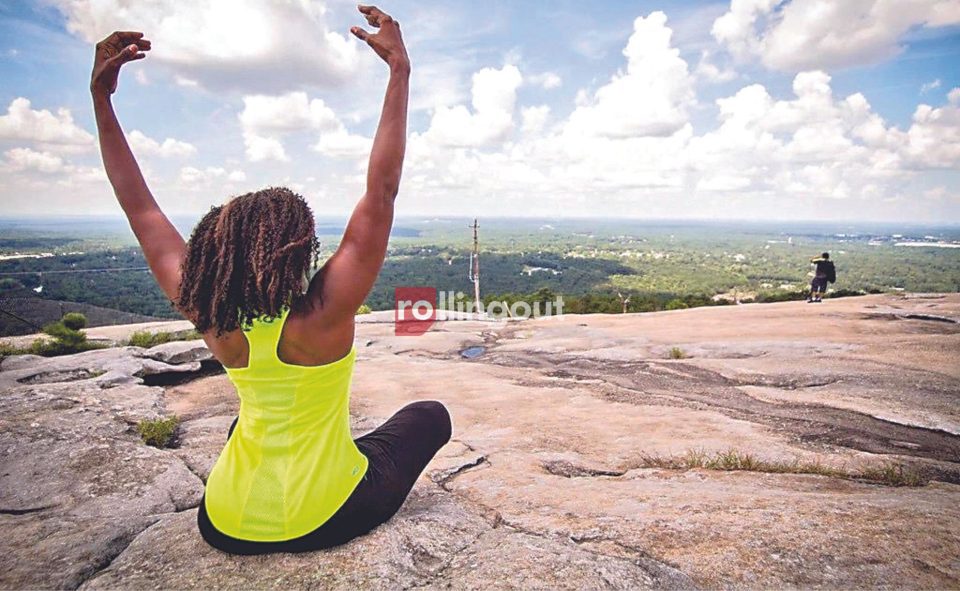 "The lesson in this show for me has been that delay is not denial. I'm living my dreams as I prepare to turn 50 years old this summer. Over the years, God was strengthening me for the weight of this blessing. This season of my life feels perfect," she says.
"Portia" airs and streams on Fox 5 Atlanta every day at 1 p.m. EDT  and at 7 p.m. EDT on Fox Soul. 
Images by Prentice Bethea