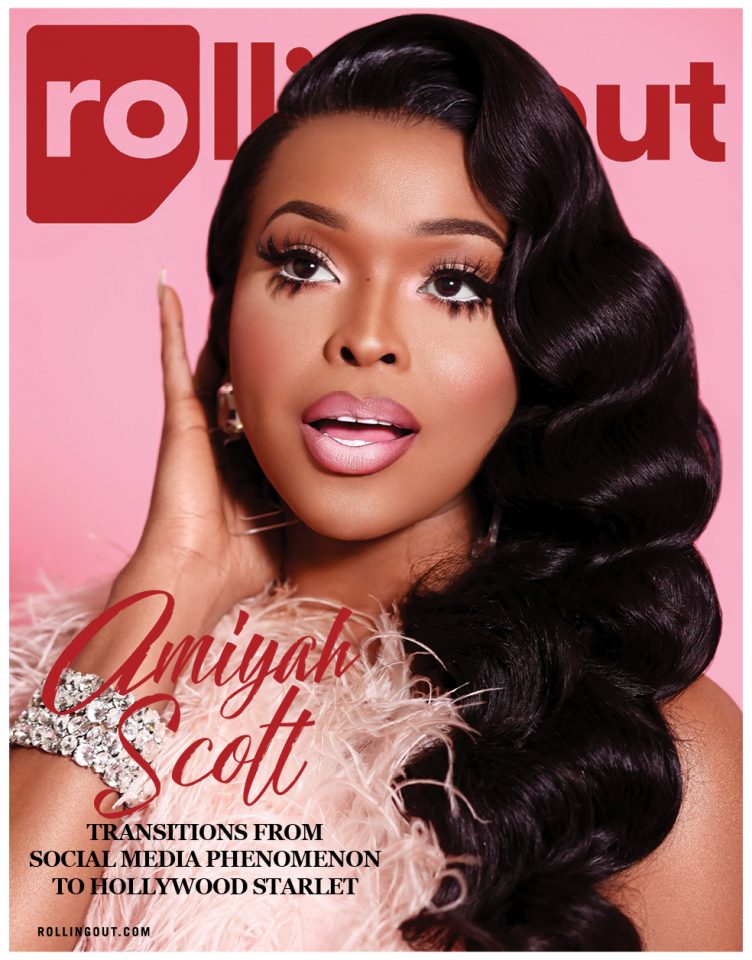 Amiyah Scott became Insta-famous years ago after breaking the internet when she posted a split-screen image of her former self dressed as a young boy in a school portrait and as the glamorous woman she is today. That before-and-after photograph became the most famous meme in Instagram's #10yearchallenge because the transformation was unbelievable.
Before that photo, many of Scott's fans didn't realize she was a member of the transgender community. She was just another beautiful model with caramel-colored skin a perfectly contoured face, and a body to match. The popularity of Scott's social media persona made her a larger-than-life influencer. From that recognition, her consistency online and sassy personality snagged her a role as the first transgender woman to appear in Bravo's "Real Housewives" franchise. Although her relationship with the network didn't work out, the publicity garnered from Scott's affiliation with the chart-topping series led to bigger and better things.
Today, Scott is a lead on Fox's wildly popular musical drama series "STAR," where she plays Cotton, the daughter of Queen Latifah's character, Carlotta. Cotton acts as the big sister to the female musical trio around which the series revolves, but in addition to her wisdom, she has a dark past filled with painful obstacles. Thankfully, Scott's story is different than many members of the trans community. She sat down with rolling out to discuss her physical transformation, who she is dating right now, and why she has always believed in remaining authentic and true to herself no matter what other people were ready to accept.
Congratulations on your role on "STAR." What have you enjoyed most about being on the show?
For this to be my first role ever, it's a huge blessing. It feels like a family on set, and I've learned a lot from everyone. Queen Latifah is amazing, of course, and so is Benjamin Bratt. It's a lot of fun. Benjamin really took me under his wing and gave me a lot of tips and suggestions. He is great. I'm thankful to the cast and to Lee Daniels for giving me this opportunity.
We've seen trending topics on social media about men dating trans women and not having the information up front. Do you believe trans women or trans men have a responsibility to be honest with the people they meet and are dating?
I believe you should always be honest. With that being said, I don't think when you first meet someone that's the right time to share my history with them. If a guy approaches me at a bar and asks me if I want a drink, I'm not going to say, 'Yes, and by the way …,' but I believe before things move to an intimate situation that everyone has a right to know, so I would tell them at an appropriate time.
Do you believe there are a lot of men who want to date trans women privately but not publicly?
We date all types of men — gay, bisexual and straight men. Everyone loves us because we are women. There are high-profile men in every area that date trans women, rappers, athletes, actors, etcetera. For me, I wouldn't ever be a part of trying to embarrass someone or put their business out in the public [domain] because the motivation behind that is usually negative. I'm not trying to be a part of anything like that. I've dated men the public doesn't know about, but not everything needs to be shared with the public.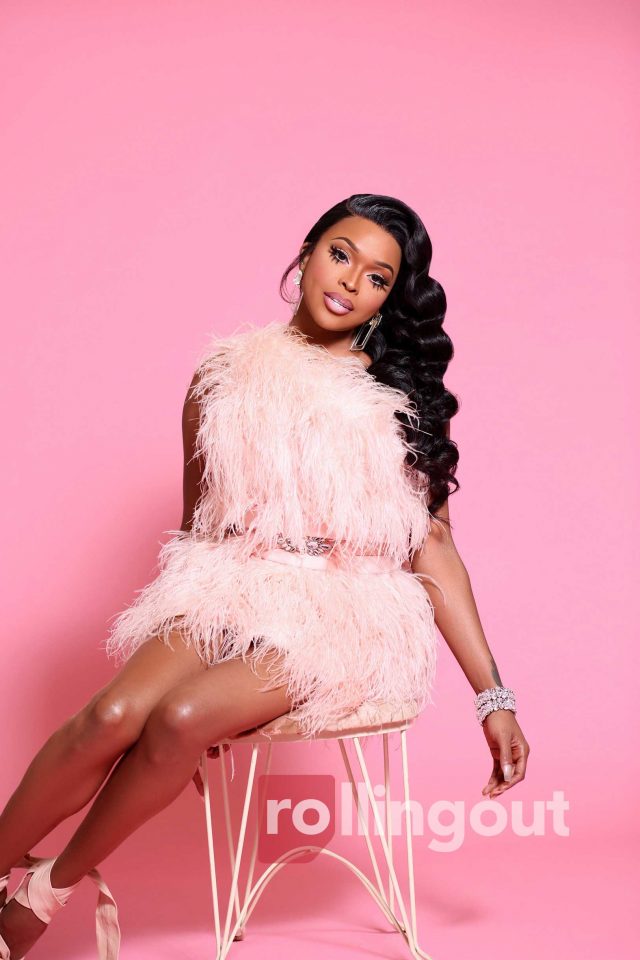 Are you currently in a relationship? There were rumors not long ago that you were secretly married.
I heard that. No, I'm single. Right now, my focus is on my career and working hard. Sometimes relationships can be a distraction. You never really know when you are ready or when you will meet the right person, but right now I'm "single single."
How old were you when you had surgery, and did your parents support you?
My parents were supportive, and I was lucky to have parents that were. I had my surgery at 17, but I wish could've had it sooner. It just solidified who I always knew that I was. For me, nothing changed except for the parts on my body. How I felt was the same, how I looked to myself remained the same.
Recently, there was a gay 15-year-old boy named Nigel Shelby in Alabama who committed suicide because he was being bullied about his sexual orientation. How did you feel when you read that story?
Heartbroken. This is an all-too-familiar story. Bullying is unacceptable in all instances. Even with so much progression in the LGBTQIA community, we still face stigma and danger. I am devastated by Nigel's passing and even more at the many crimes committed against members of the community.
Don't miss Amiyah Scott on "STAR," which airs Wednesdays on the Fox network at 9 p.m. EST. Follow her on Instagram at @kingamaiyahscott. Her new book, Memoirs of a Mermaid, is slated for release May 27, 2019.
Words by Christal Jordan
Photographs by Kai