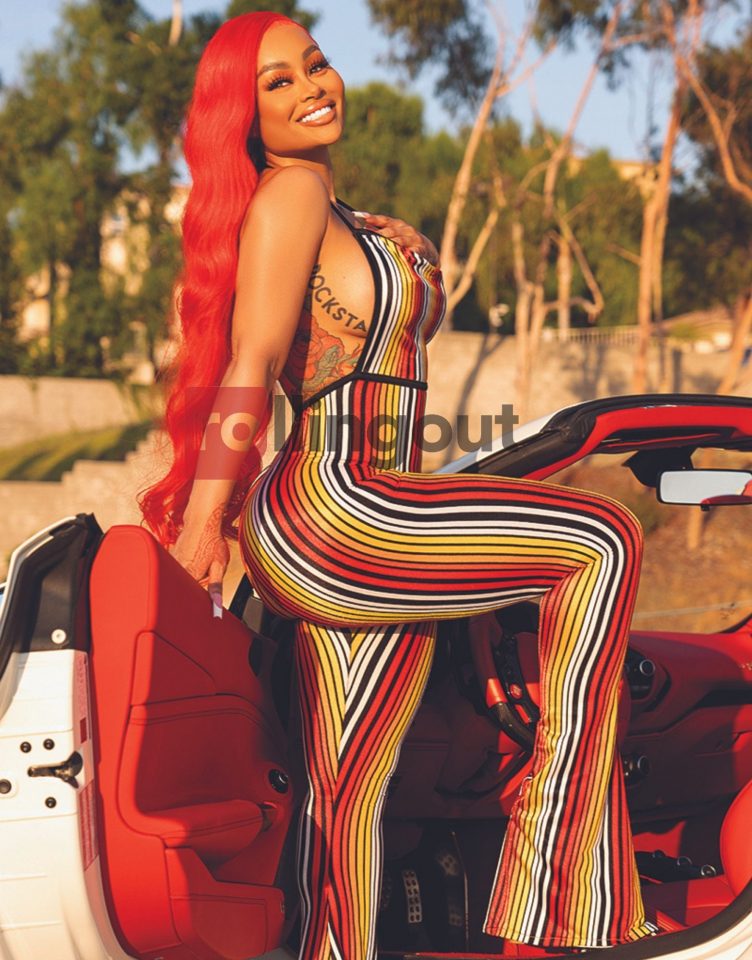 While the world was doing its best to brave the invisible enemy that all but forced global isolation, serial entrepreneur, socialite and newly anointed rapper Blac Chyna continued to go about her business, per her norm. "I feel like I was like, in quarantine before all the stuff happened," says the 33-year-old mother of two (son King and daughter Dream). "Like, I never leave my house."
And why would she?
Aside from the fact that her massive Los Angeles mansion can accommodate her already thriving business and personal interests, including a state-of-the-art studio and personal gym, the pandemic provided Chyna the unique opportunity to cook up new opportunities, especially in the kitchen. Believe it or not, Chyna knows her way around the kitchen the same way she does the boardroom and she illustrates as much on her new show, appropriately dubbed, "Cooking With Blac Chyna." On it, she prepares four- and five-course meals packed with nutrition, protein and robust flavor.
Interestingly enough, the Washington, D.C., native admits her "favorite" food is Top Ramen. Without batting an eye from the comforts of said studio, she warns inexperienced cooks that too much water will undoubtedly result in bland noodles, while too much heat swells them beyond reason. In closing, she allows that adding crystals, a bit of garlic powder and some Creole seasoning, yields the best results.
While she is very serious about her noodle prep, Chyna's banter is fun, free and easy — similar to what fans can expect from the show.
"I have my celebrity guests that come on, and [we] just [have] small conversations," she explains. "And [it's] mostly just to show my personal side. Not from somebody else's view, or the media or anything like that, but just like, welcoming."
To ensure a successful venture that would highlight her cooking skills as much as her personality, Chyna employed the services of JoJo Ryder, known for his production exploits on hit shows such as "The Bachelor," "For The Love of Ray J" and "Bad Girls Club," among others.
"I love to cook so that was just easy," Chyna explains. "I used to cook on Snapchat all the time when I was pregnant with Dream, but then when I had Dream I didn't have time to be doing Snapchats and stuff like that, like, step-by-step. It was like, 'Now I'm about to cook and I'm about to eat.' But then you go into different business ventures and letting people see a different side of me, it's like, why not teach people how to cook?"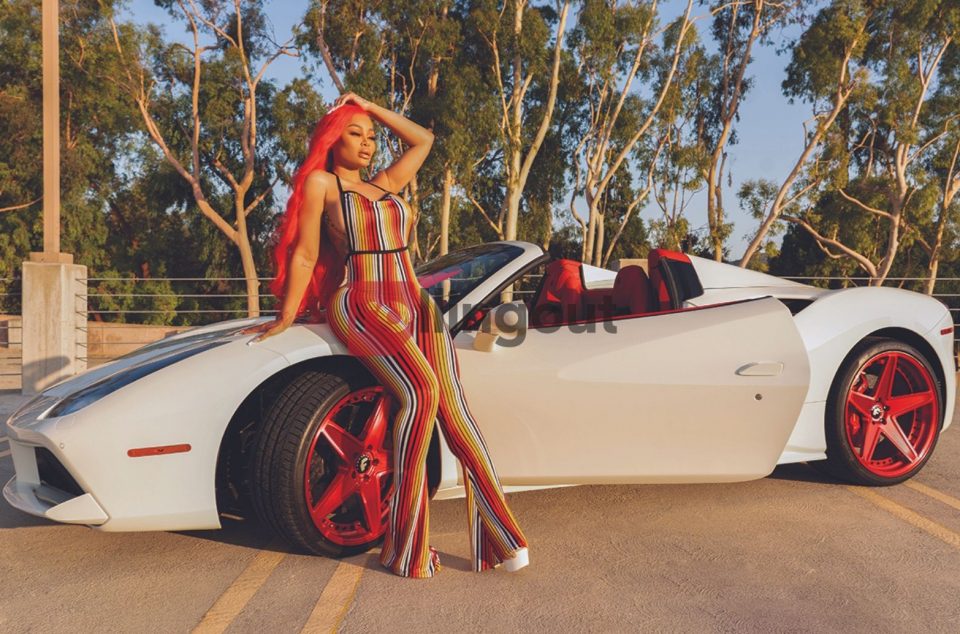 When she isn't in the kitchen serving up wholesome meals, these days Blac Chyna is cooking up heaters in the studio. Since rising to prominence as a double for Nicki Minaj in 2010 ("Monster" by Kanye West), then subsequently being name-dropped by Drake on "Miss Me" that same year, it was a foregone conclusion she would garner acclaim as a music artist. She had the look, the swag and the hype. But after some sound decisions that included launching a makeup brand — Lashed by Blac Chyna — and a beauty salon in Los Angeles, Chyna's entrepreneurial spirit took flight. Then came the reality shows, motherhood and domestic life, albeit nested in the lap of luxury.
However, if her latest tracks with Bay Area legend, Keak Da Sneak — "My Word" — or "Doom," featuring Asian Doll are any indication of what's to come, Chyna has come full circle and is finally ready to unleash her inner rapper under her own label, Precise Music Group.
"I'm a mom, first," she says definitively. "Dream, she'll be 5 this year, and King will be 9, so I'm able to move around a little bit more freely. Just like with bookings, or anything, because I put everything on pause to focus on that and just focus on what's the next smartest thing for me to do as myself and as a brand. Blac Chyna is a brand. So it's certain ways that you have to move and target certain markets and avenues at a good time and pace."
Even as she eyes new ventures, which includes a CBD company duly titled Blac Chyna Caviar, Chyna maintains a firm grip on reality and her truth.
"If [it's] not organic, then it becomes a chore," she insists. "You can't keep that up. If it's not organic, you can't keep it up. You could probably do it for a second. But if it's not in you, people are gonna see straight through you. So everything needs to be organic and just come from you. Like, how does it makes you feel? You just got to be passionate about whatever it is that you do … and if you [are] scared, still do it. At least try."
Words by N. Ali Early
Images by @shotbygiftedmindset
Hair: @hair_by_jay1
Makeup: @thescottedit; @hotlikefirre
Styling: @blacchyna; @hollywoodlarry