For most women, Mother's Daye is a time of happiness and celebration. For women like Margarett Miller, the holiday can bring pain. Miller has since named her beauty salon, Leanna's Beauty in San Francisco, after her daughter, who unexpectedly died in 2014 from a form of streptococcal.
Miller recently spoke to rolling out about how life has been after losing her 5-year-old daughter.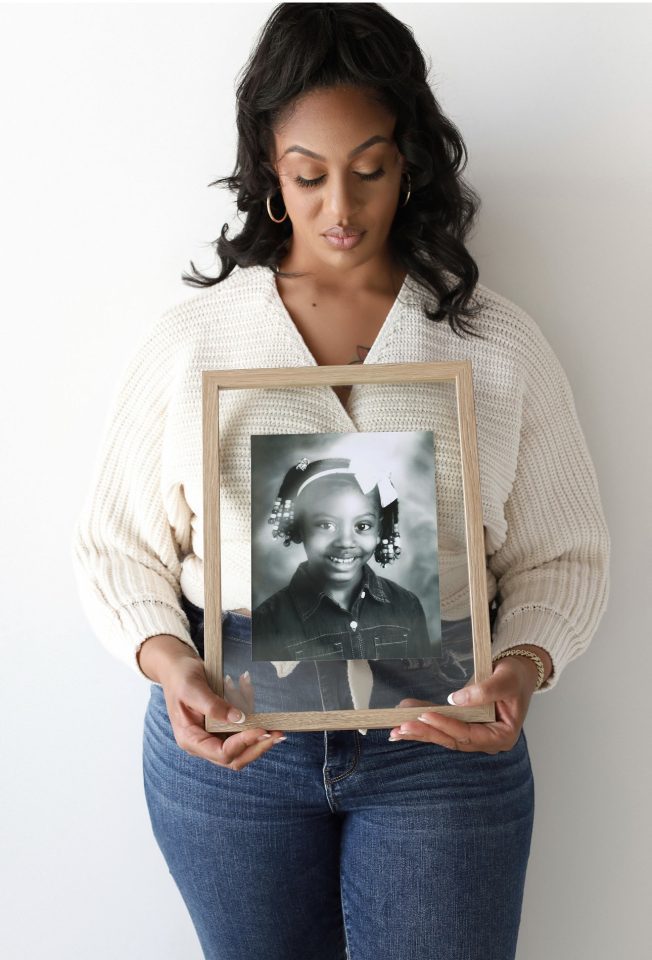 What does Mother's Day mean to you?
Mother's Day is significant for me. I have five children, and I lost a daughter in 2014 at the age of 5, very unexpectedly. Dealing with that as a mother is the worst type of feeling. The worst type of grief I feel like you could ever encounter. It's really hard, like any holiday, but just knowing you don't have all your kids surrounding you for Mother's Day makes you think a little bit harder. You miss your kids even more.
What advice would you offer to parents who are dealing with the death of a child at a young age?
Just be present with your feelings. However you're feeling, you're valid to have those feelings. Grief comes in waves. Today, I might be up, I'm feeling like a 1,000, and even though it's been nine years, tomorrow, I might be feeling really low. Dealing with my grief is like finding ways to honor my daughter in every business, relationship or anything I do. I find a way to bring something monumental to honor her in a way.
I've heard from other parents when you're moving on with life, whether you have more children, doing well, you start feeling a sense of guilt like it's not OK to feel that. To ease that feeling from your own standpoint, I would just be like, "let me put her in it. I'm not leaving her. She's still here with me. She's here in my spirit." Her name was Leanna Lois Le Blanc, and her name is forever living on whether I'm here or not. Her name is still going to be present.
Are there any symptoms or signs in retrospect that you noticed you can give other parents a heads up with?
I battled with myself for years to see if there was anything I could have noticed or anything that was up with her. Even then, I didn't think the cause of death on her certificate was what it was. The CDC got involved, they ran tests and they could not figure it out. She was a healthy 5-year-old. There were no symptoms. We were getting ready to see Disney here at the Pier 39 here in San Francisco. There were no indications of anything.
A year after, a doctor was reading something on her cause of death, and I asked her, "How do you know if you have this? How do you know if something like this is present in the child and then they pass away?" She was like, "Honestly, you wouldn't know." That gave me a sense of peace because it was nothing I could honestly watch for.