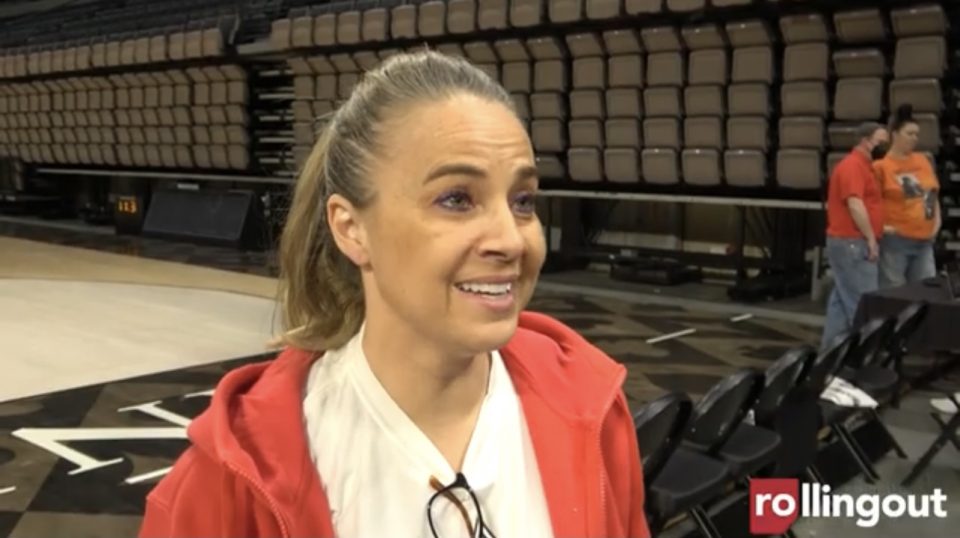 A decision has been made in the situation involving a pregnant WNBA All-Star who was traded duringthe offseason. Dearica Hamby, a two-time All-Star, two-time Sixth Woman of the Year and 2022 champion, was traded in January by the Las Vegas Aces to the Los Angeles Sparks.
On May 16, the WNBA announced Aces head coach Becky Hammon would be suspended the first two games of the 2023 season without pay for "violating league and team Respect in the Workplace policies."
"I am heartbroken," Hamby wrote in a January statement after the trade. "Being traded is a part of the business. Being lied to, bullied, manipulated and discriminated against is not."
The trade came months after Hamby announced she was pregnant with her second child at the Aces' championship parade. The star forward said she was promised things before signing her extension that didn't happen, and was accused of knowing she was pregnant when she signed her extension, which she also denied.
"I was asked if I planned my pregnancy," Hamby wrote. "When I responded, 'no,' I was then told I 'was not taking precautions to not get pregnant.' I was traded because 'I couldn't be ready and we need bodies."
The WNBA said it launched an investigation into Hamby's claims in January. The investigation included interviews with 33 people and texts and emails were also reviewed.
"The WNBA's determinations about Becky Hammon are inconsistent with what we know and love about her," the Aces released in a statment on May 16. "Becky is a caring human being who forges close personal relationships with her players. We stand behind Coach Hammon as she continues to lead the Las Vegas Aces."
On May 17, Hammon spoke with the media and denied any claims of bullying Hamby.
"It's never [good] to have your name be associated with something like that, which is not who you are as a person," Hammon said, ESPN reported. "That's not how I operate."
Other players began reacting to the news, as well.
"They got off easssssyyyy, whew," Devereaux Peters, the former WNBA forward, tweeted in regards to the Aces and Hammon.
They got off easssssyyyy, whew https://t.co/8ctvsOKpJI pic.twitter.com/RfRr0mitgj

— Devereaux *casual fan* Peters (@MsPeters14) May 16, 2023
The WNBPA also released a statement on the league's punishment of the Aces and Hammon.
"Where in this decision does this team or any other team across the League learn the lesson that respect in the workplace is the highest standard and a player's dignity cannot be manipulated?" The player's association statement read. "…We will continue to support our member [Hamby] as she considers the League's decision and explores all available remedies."
When asked about the situation after practice on May 16, Hamby told Los Angeles reporters she was ready to move on from the situation. When asked were there other parts of the saga involving the Aces or Hammon not publicized, Hamby only gave a one-word answer with a smile.
"Maybe," she told local reporters, according to Long Beach Press-Telegram sports editor John W. Davis.
Los Angeles Sparks All-Star Dearica Hamby shares her thoughts on the WNBA's investigation into her allegations of workplace misconduct during her recent pregnancy against Las Vegas Aces. Hamby's motivation to play this season are her two children. Hamby's 1st game is May 19. pic.twitter.com/nj4jdduAC5

— John W. Davis (@johnwdavis) May 16, 2023
Hamby returns to Las Vegas for the team's championship ring ceremony and Aces' home opener on May 27. It will also be Hammon's first night back from her suspension.