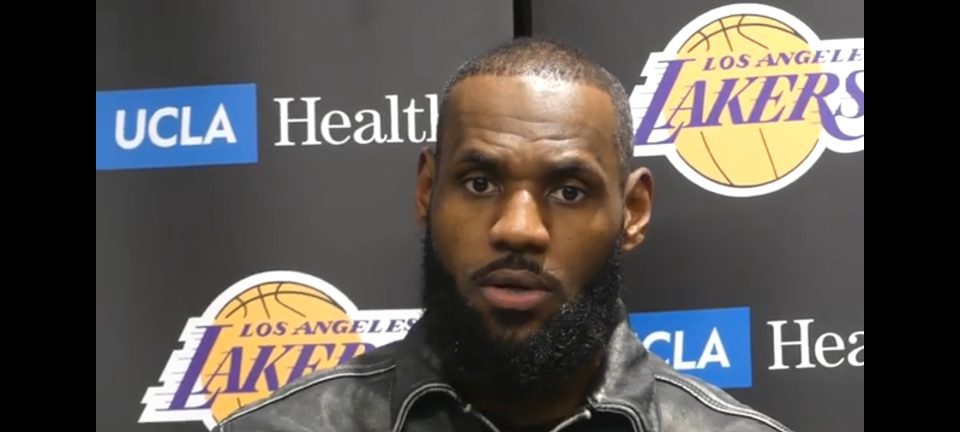 The Los Angeles Lakers have been pushed to the brink of a humiliating sweep and elimination from the playoffs after losing game 3 at home, 119-108, to the Denver Nuggets.
Jamal Murray cooked the Lakers to a burnt crisp once again with a 37-point, 7-rebound, 6-assist effort that deflated the Lakers and sent the raucous home crowd scurrying for the exits before the game was over.
Murray's efforts were augmented by two-time MVP Nikola Jokic who chipped in 24 points, 8 assists and 6 rebounds while Kentavious-Caldwell Pope — who won a title with King James in 2020 — added 17 points, including 12 in the second half.
The series is all but over because no team in NBA history has ever come back from an 0-3 hole to win a playoff series.
Despite the despondency that hovers over the Crypto.com Arena, James refuses to give up and will try to stave off a four-game sweep on Monday evening in Game 4.
"I can't speak for the guys right now because I don't know what's going through all their minds, but I still (believe)," said LeBron James, who had 23 points, 12 assists and seven rebounds. "So it's time to go right back home and start to refuel and start the treatment process and recovery process and get ready for Monday. My mindset is always locked in."
James, 38, finished the game with 23 points, 12 assists and 7 rebounds but was far from spectacular and missed some key layups during a 12-0 Nuggets run late in the fourth quarter that sealed the game. Anthony Davis led the Lakers with 28 points and 18 rebounds while Austin Reeves kicked in 23 points.