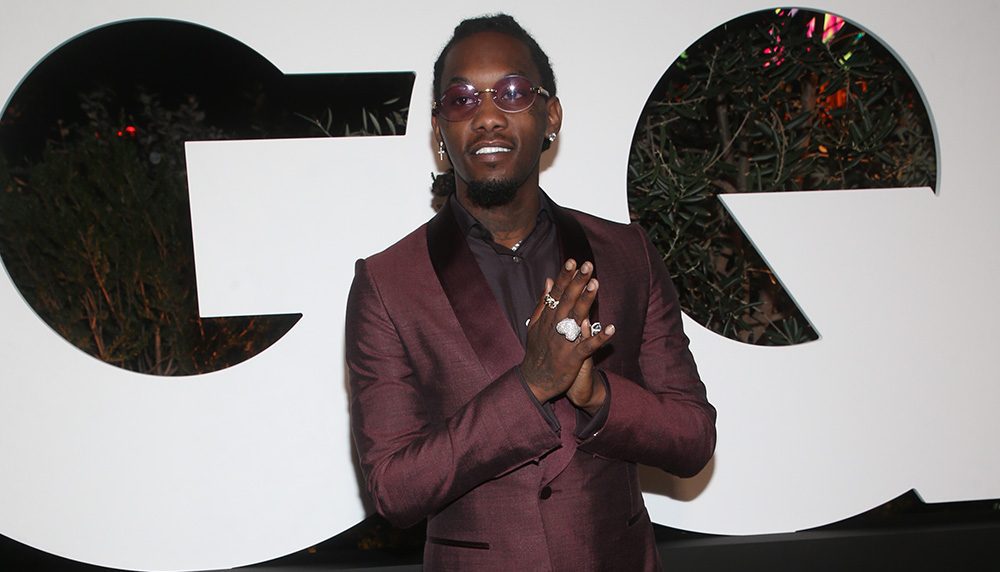 For more than a decade, hip-hop heads were led to believe that the three rappers who comprised the transcendent rap group Migos were all related.
But, that turns out to not be the case.
The story for the longest was that Offset, Quavo and Takeoff were linked by blood and DNA and grew up in the same house in the north Atlanta suburb of Gwinnett County, Georgia, before launching the blockbuster crew.
However, from his palatial mansion sitting up in the mountains above the Hollywood section of Los Angeles — one of the three mansions he and wife Cardi B own — it is revealed that there is no direct biological connection to the other two members, Quavo and the now-deceased Takeoff.
Takeoff was tragically shot and killed in downtown Houston on Nov. 1, 2022, after an argument over a dice game sparked gunfire.
What is made clear in the cover story for Variety magazine is that Offset — who was born Kiari Kendrell Cephus on Dec. 14, 1991 — was as close to Quavo and Takeoff as an immediate family member during the trio's formative years.
Offset was a classmate of Quavo's and created an unbreakable bond for the rest of their middle and high school years. Meanwhile, Variety reported that Takeoff began rolling with the other two when Offset was in the sixth grade.
Perhaps their non-blood relationship helped to hasten the erosion of that childhood bond that was taking place in the months prior to Takeoff's passing.
Offset still has a hard time articulating his inner torment from Takeoff's shooting death, leaving the room for a long time when the Variety journalist broached the topic. Offset was speaking with the renowned publication about his upcoming performance in Rolling Loud in Thailand where his wife is also performing.
Moreover, Offset hosted Variety at his sprawling estate to listen to cuts from his upcoming album that will feature the likes of Travis Scott, fellow Atlanta rapper Future, Chloe Bailey, Latto, and, of course, his wife Cardi B.