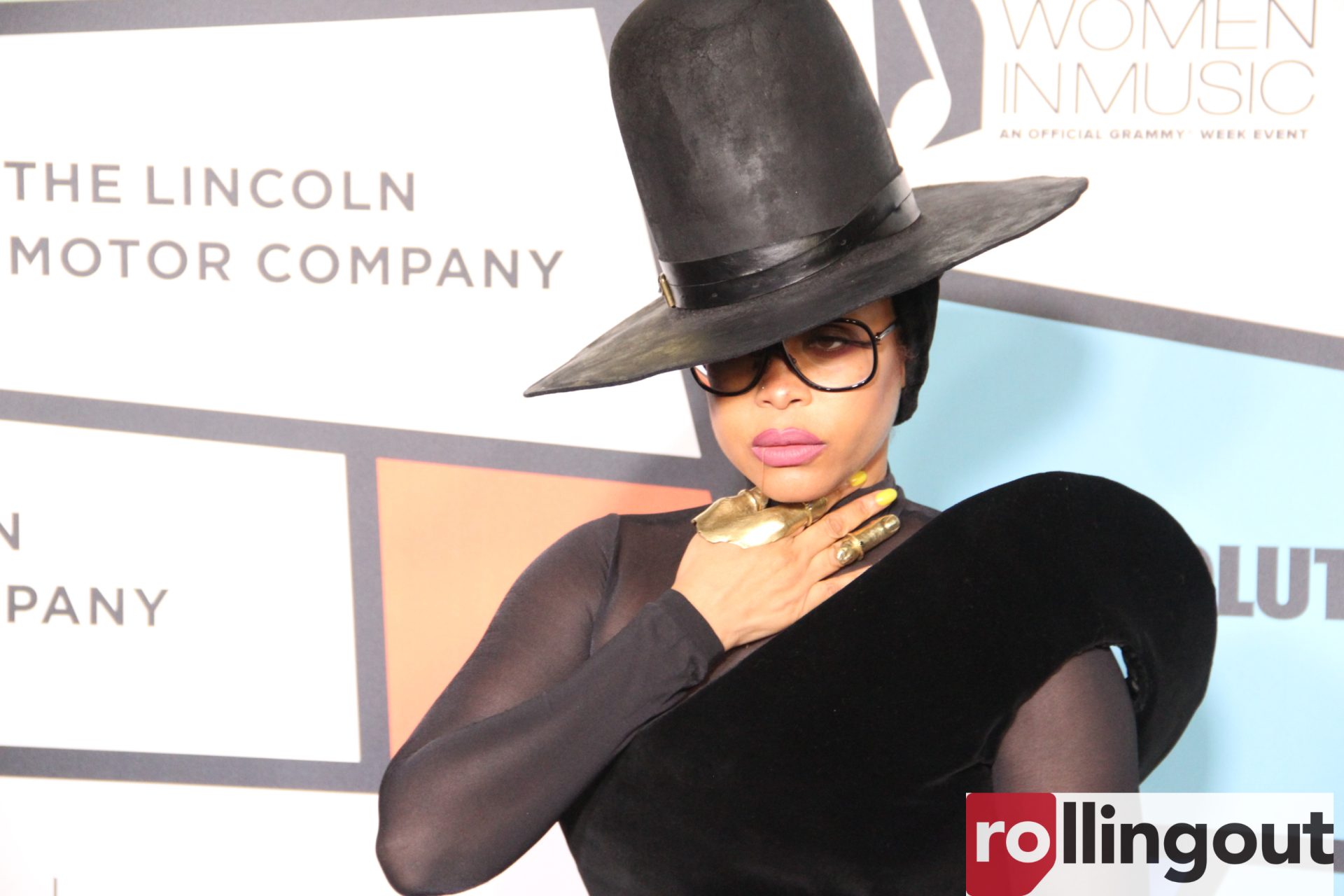 R&B legend Erykah Badu rarely speaks out against other artists. But she was filled with such disgust at rapper Blueface that she used her social media platform to condemn him as "trash" and asked the universe to work against him.
Badu's scathing words came after Blueface posted a video clip of himself in a tub with several pregnant women for a video, "BBD," in the continuation of his mockery of girlfriend Chrisean Rock. He's also said that women should expect to be cheated on by men.
https://www.instagram.com/p/CtA_IQyAuCb/?hl=en
In another Instagram post, Blueface told his 2.2 million followers, "I'm in n out bih life. I'm not Oscar proud."
Badu, who is a renowned doula who helps deliver babies, found his actions and words repugnant. She commented, "He's trash. Universe do your thing."
Erykah Badu called on the universe to take care of Blueface pic.twitter.com/IEz9vVedQQ

— Episodes (@episodesent) June 3, 2023
Blueface retorted to Badu's comment by saying: "W promo. Thank you universe." 
Fans, however, are warning Blueface to move carefully. One person said, "I would be horrified if I was blueface, outta all people that can say this thee Erykah Badu was the one to say it. Words are powerful."
Another person said, "this n—- bouta go threw [sic] it watch what I tell you."
Blueface's mother, who has engaged in very public feuds with her son, defended her son on this occasion and snapped back at Badu.
Writing on her social media platform, she swung at Badu, "Girl you was just calling Tyrone and paying his cousins and homeboys way don't and ain't nobody said nothing to you."
Meanwhile, Twitter implored Blueface to walk carefully after Badu admonished him for his wayward behavior.
Oh nah erykah badu puttin juju on Blueface? He gotta go into hiding https://t.co/lBJ96ZRJC5

— gleef.win (@TheGleef) June 3, 2023
Erykah Badu casting her spell on Blueface… pic.twitter.com/lCORBKtixB

— Taurus♉ (@MichelleNYC718) June 3, 2023
The hate I'm seeing on Erykah Badu …. In celebration of …. Blueface pic.twitter.com/MXduee0vjW

— Beejay Ivie MAMA NAK (@OG_PrivateJoy) June 3, 2023