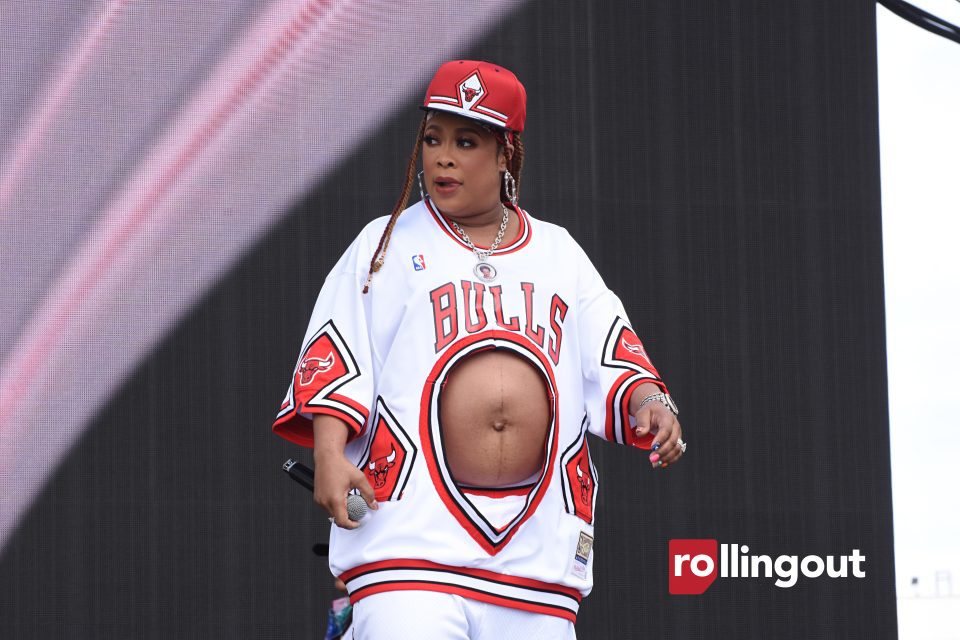 Da Brat's fans are anxiously awaiting the arrival of the rap icon's baby
The "Funkafied" spitter, 48, and her wife, Judy Dupart visited an OB-GYN during the latest episode of their hit reality TV series, "Brat Loves Judy."
During the visit, Da Brat broke down in tears as their physician showed the ultrasound to the couple so that they could see the growing baby.
For Da Brat, aka Shawntae Harris, it was a surreal moment that she never thought she'd experience – seeing a human being growing in her womb.
After the procedure was over, the gynecologist handed Da Brat photos of the fetus and informed the rap goddess that her due date is July 27, 2023.
Dupart has successfully navigated the pregnancy process three times already. However, the fact that she is able to witness her spouse undergo her first pregnancy was a powerful moment for her as well.