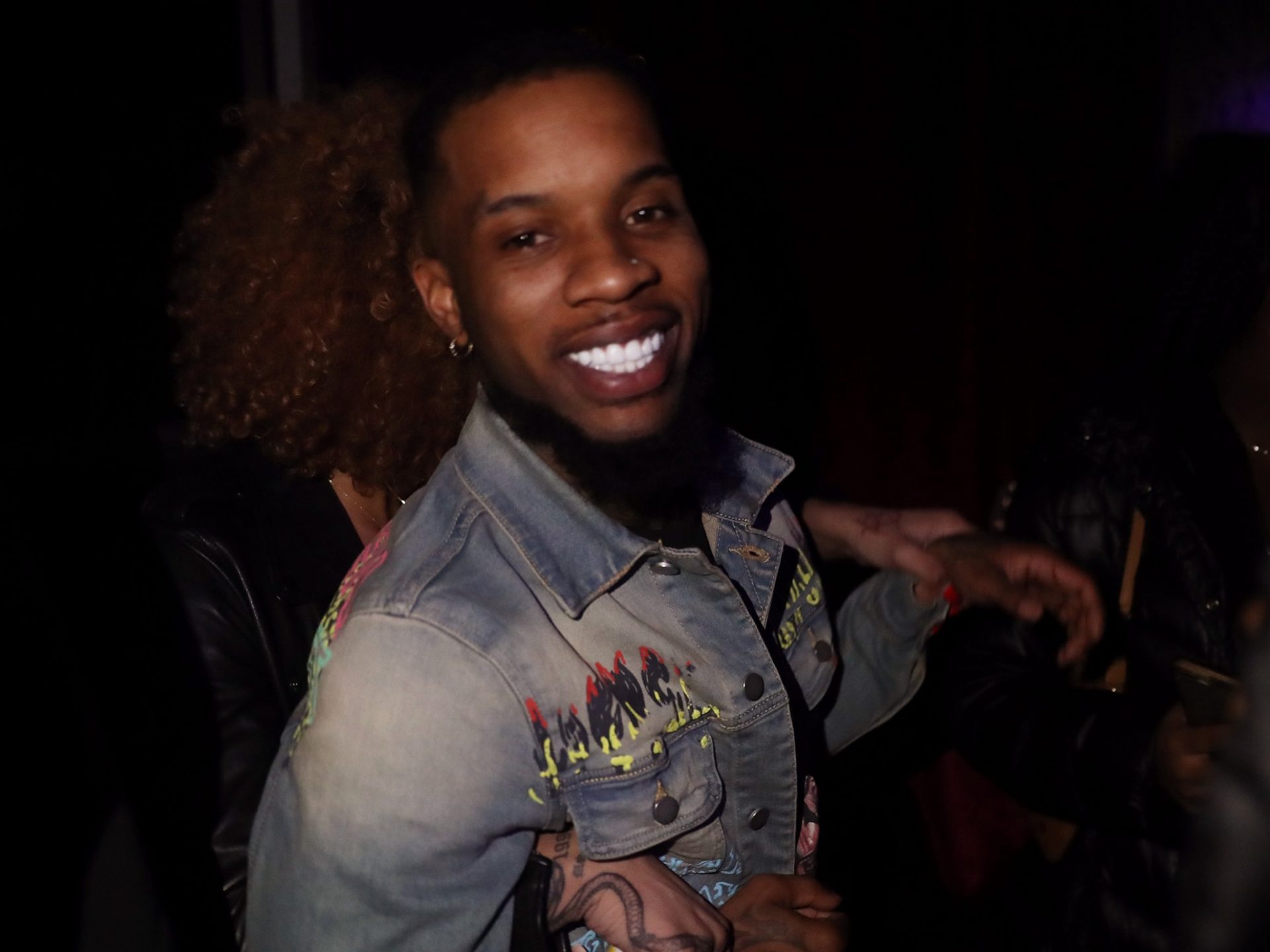 Music producer Tory Lanez has been sentenced to 10 years in prison for discharging his firearm multiple times and injuring rap superstar Megan Thee Stallion in Los Angeles in 2020.
A jury had already found the Canadian rapper guilty on Dec. 23, 2022, on one felony count each of assault with a semiautomatic firearm, negligent discharge of a firearm, and carrying a loaded, unregistered firearm in a vehicle.
The shooting in the middle of the night in Los Angeles stemmed from an alcohol-induced argument between Lanez and Megan at the home of socialite Kyle Jenner in Hollywood Hills in the summer of 2020. Lanez, Megan, and her former BFF Kelsey Harris subsequently screamed and cursed each other at high decibels while driving away from Jenner's mansion when the episode turned to gunfire in a quiet neighborhood in L.A.
Lanez later confessed to Harris from his jail cell that the volatile mixture of anger and inebriation incited his regrettable actions. Megan, née Megan Pete, was injured in both feet from rounds discharged from Lanez's gun that required multiple stitches at a local hospital.
The prosecution recommended to the court that songwriter, producer, and rapper Lanez be sentenced to 13 years in prison and then be deported back to his Canadian homeland due to his lack of remorse, lying to investigators, and his campaign of harassment against Megan after being indicted.
Lanez, born in Brampton, Canada, as Daystar Shemuel Shua Peterson, and defense attorneys labeled the prosecution's case as suspect at best and suggested he only get probation, then enter into a substance abuse program. The attorneys did not mention prosecutors' push to have the prolific music maker returned to his native Canadian homeland.
There was chatter about how this issue divided Black women and men. But, as you can see from the below video, Houston rap boss Bun B definitely denounced Tory Lanez with authority and said that if this had went down in Houston, he and his crew would have "rolled."
Whew. I remember when Bun B cleared Tory Lanez and advised Tory's team to get Tory therapy/help shortly after the shooting. Tory Lanez instead continued to antagonize and humiliate Megan, publicly and privately. pic.twitter.com/RQl6RCxDEB https://t.co/4B5EF6v37d

— fired intern at KNTY News. (@rayjsvocals) August 7, 2023