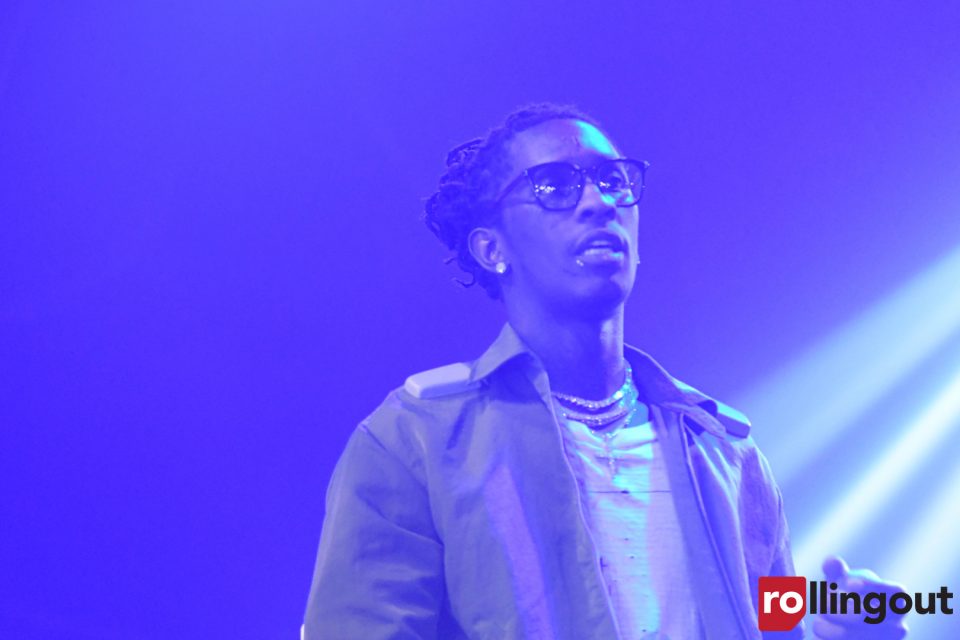 Two unlikely paths have intertwined in Georgia for a superstar rapper and a United States President. On Aug. 14, Fulton County District Attorney Fani Willis indicted Donald Trump and 18 others on RICO for allegedly participating in a conspiracy to overturn the 2020 election.
Before Willis announced Trump and his 18 co-defendants had until Aug. 25 to turn themselves in, there was wide-ranging speculation of an indictment from Fulton County coming. Amid the speculation, Trump mentioned another large case Willis implemented RICO charges on: the one involving Young Thug and YSL.
"A young racist in Atlanta, and they say, I guess, they say, she was after a certain gang, and she ended up having an affair with a head of the gang or a gang member, and this is a person who wants to indict me," Trump said in a campaign speech. "She's got a lot of problems, but she wants to indict me to try and run for some other office."
In January 2021, in a phone call between Trump and Georgia's Secretary of State, Brad Raffensperger, Trump asked if Raffensperger could help "find" the votes he needed to defeat opposing candidate Joe Biden.
"By the way, she wants to indict me for a perfect phone call," Trump said. "This phone call was even better than my perfect call with Ukraine."
The "certain gang" Trump referred to was YSL, the alleged gang in Atlanta that includes rap superstar Young Thug. One of the charges YSL and Thug face is their accused involvement in the 2015 death of Donovan "Big Nut" Thomas.
The "gang member" Trump referenced is speculated to be "Big Nut," while others claimed it was YSL Mondo, a YSL co-founder who was arrested on gun, drug and gang charges, originally reported on Aug. 3. In January, Rolling Stone revealed Willis was a defense attorney for Mondo in 2019. As for Trump's "affair" claim on Willis, the district attorney has been divorced from her ex-husband since 2005, according to multiple reports.
All-in-all, facing indictment himself, the 45th President of the United States turned to an alleged street beef among alleged Bloods featuring multiple rappers from Atlanta neighborhoods Castleberry Hill and Cleveland Avenue to discredit the woman primed to indict him.
Trump has also been indicted on charges of mishandling top-secret documents at his Florida home; felony charges for trying to overturn the results of the 2020 election leading up to the Jan. 6 insurrection in Washington, D.C.; criminal charges for making hush-money payments during the 2016 election to hide allegations of his outside-of-marriage affairs; and New York civil charges on allegedly misleading bank and tax authorities about the value of assets including golf courses and skyscrapers to receive loans and tax benefits. He also faced a civil case in New York where he was found liable for sexually abusing and defaming former magazine columnist E Jean Carroll in the mid-1990s.