George T. French Jr., J.D., Ph.D., is the embodiment of educational advocacy. The relatively new president of Clark Atlanta University is building on his national reputation as a consummate leader and champion of students and their learning experiences.
French's commitment was immediately evident after arriving at CAU in 2022, when he created effective community alliances that enabled him to provide students with free laptops and help pay student debts. He also facilitated forums where students' concerns were heard and addressed.
French previously made a major mark for himself when he reportedly broke fundraising records at Miles College during his 13-year reign in neighboring Alabama before arriving at Clark Atlanta.
Now, as the president of the United Negro College Fund's largest member institution, French spoke to rolling out about the role HBCUs play in encouraging and enhancing upward mobility for Black learners. French also revealed how he plans to build on the legacies left by such pillars as W.E.B. Du Bois, Hale Woodruff, James Weldon Johnson, and scores of other CAU icons.
Please describe the role of a modern HBCU. 
The role of a modern HBCU basically goes back to our original mission, which is to educate those who desire an education within a community which embraces them, which accepts them and to which they belong. The role of the HBCU in America since Reconstruction has been to create the Black middle class and we continue to do so.
How does attending an HBCU change the perspective of students through the peers they will meet and the lifetime networks they will build?
So, the essence of community and university community is the interaction of the students with world-class faculty. [A] world-class faculty, of course, impacts sound pedagogy, teaching and learning while at the same time providing atmospheres where our students actually meet their husbands, their wives, their lifelong friends and professional colleagues. The same people that my students meet in Brawley Hall, they will be practicing law with them before the Supreme Court of the United States one day.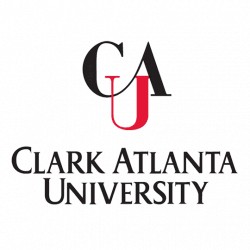 Please share some of the institutional history of CAU.
We were established as the first institution to provide graduate education for African Americans in 1865 … Our history includes faculty members like W.E.B. Du Bois, who served for 24 years with distinction; Hale Woodruff, the former head of our art department; James Weldon Johnson, the author of the [Black] national anthem ["Lift Every Voice and Sing"], and the list goes on and on. We are storied and steeped in history as a world-class institution.
What skill sets will be essential for future leaders in our community?
The skill sets necessary to bring our community together and to educate our community — despite differences of opinion on social and community issues — it is our role to not only educate our community but to stimulate intellectual thought [and] to raise our communities to the next level.
What three lessons would you want your students to embrace to prepare them for the real world?
Lesson number one is to be a person of strong faith, number two of strong family and number three of an educated and conscious constituency.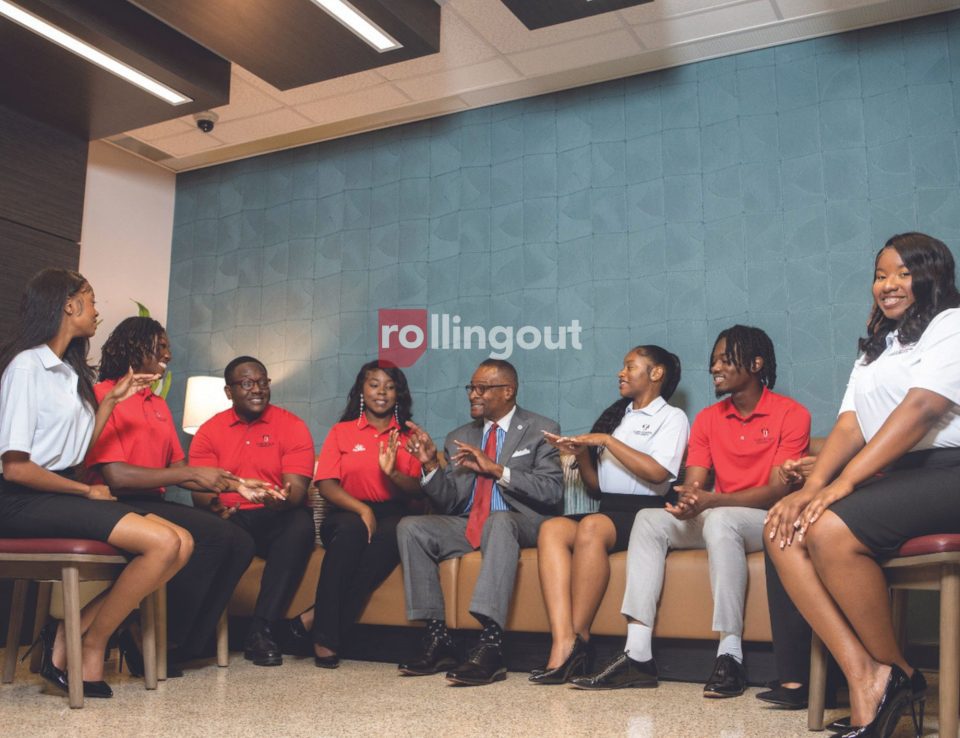 What issues facing the Black community could change most dramatically if we united?
So, based on the recent Supreme Court decision banning affirmative action and higher education admission decisions using race as factor, we realize that we must produce more jurists, more lawyers and more judges in our nation to assure that the protections afforded by the Constitution are extended to all communities — including the African American community.
Describe why lifelong learning is important to you and how do you prepare yourself to stay ahead in your field?
Daniel Burnham, the architect of Chicago said, "make no small plans." He said that small plans don't have the power to stir men's blood, so I have the philosophy of never making small plans. … The other quote is from Eric Hoffer, "In times of great change learners inherit the Earth, while the learned inherit a world which no longer exists." Those two quotes have been significant.
What would you like your legacy as president to represent? 
Strong vision, bold vision. One of my professors at my former institution said that I am bold and daring. I want that vision to be that I was bold and daring in taking this institution to the very next level of success.
Images by Torian Priestly