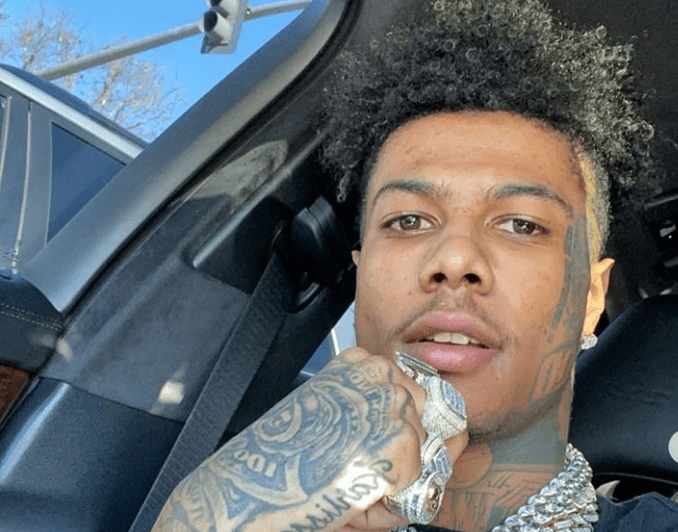 Blueface has a newborn baby, but as people have seen in recent news, he's not too worried about the child. Instead, he's been hanging with his other baby's mother and his son.
The rapper has been disappointing as a father, and it looks like his son Javaughn is returning the favor by disappointing his father. Blueface was on Instagram when he asked Javaughn an important question.
"You know your daddy's song," Blueface asked his son. Javaughn responded by saying "no."
"He knows NBA YoungBoy's song but he doesn't know my song," Blueface said. "You don't know not one song?" Javaughn once again replied saying "no."
Javaughn then started singing an NBA YoungBoy song and said that's what he sings at night.
"When you sleep you sing NBA YoungBoy's song, but you don't know your daddy's song," Blueface said.
NBA Youngboy has become one of this generation's most-listened-to artists, especially for kids, so it's no surprise that Javaughn is more familiar with his songs.