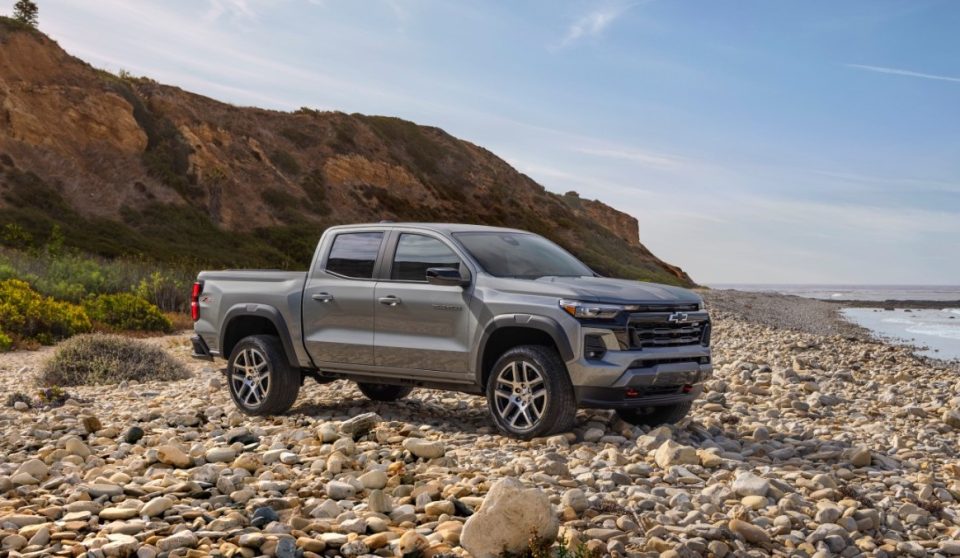 The 2023 Chevrolet Colorado 4WD Z71 Crew Cab is an impressive midsize pickup truck that combines ruggedness and versatility with a touch of refinement. With its aggressive styling, powerful engine options, and off-road prowess, it's a great choice for drivers who value both capability and comfort.
Under the hood, the Colorado Z71 offers two engine options. The standard 3.6-liter V6 engine delivers a solid 308 horsepower, providing ample power for everyday driving and towing. For those seeking even more power, there's an available 2.8-liter Duramax turbodiesel engine, generating 181 horsepower and an impressive 369 lb-ft of torque. With this engine, the Colorado Z71 can confidently tackle challenging terrain or haul heavy loads, making it ideal for adventurous individuals or anyone needing a reliable workhorse.
When it comes to off-road capability, the Colorado Z71 excels. The 4WD system, combined with the Z71 Off-Road suspension package, provides excellent traction and stability on uneven terrains. Whether you're driving through mud, snow, or gravel, this truck's impressive ground clearance and reinforced skid plates will help you overcome obstacles with confidence. The addition of the Z71 trim package also adds All-Terrain tires, hill descent control, and an automatic locking rear differential, enhancing the truck's off-road capabilities.
Inside the cabin, the Colorado Z71 aims to deliver both functionality and comfort. The Crew Cab configuration provides ample space for passengers and offers a comfortable ride, even on longer journeys. The seats are supportive and well-cushioned, making them suitable for both on-road and off-road adventures. The interior design is clean and practical, with a user-friendly layout and easily accessible controls.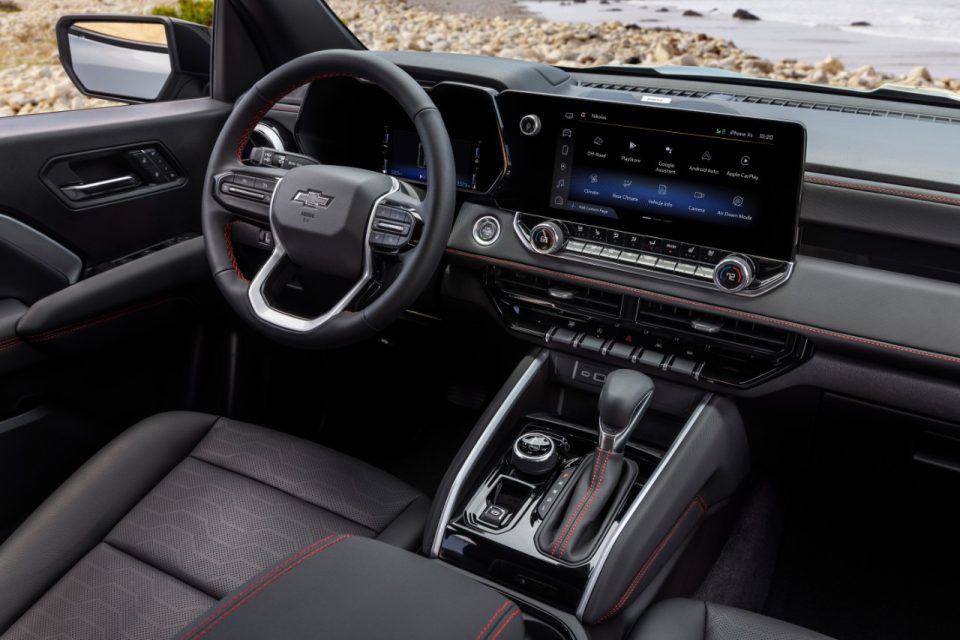 Chevrolet has also equipped the Colorado Z71 with a range of advanced safety features. Standard safety features include rearview camera, forward collision alert, and lane departure warning, ensuring that you stay safe on and off the road.
While the Colorado Z71 performs exceptionally off-road, on-road driving can feel slightly rougher compared to its rivals. The handling, while adequate, doesn't offer the same level of refinement as other trucks in its class. Additionally, some have mentioned that the fuel economy could be better, especially with the V6 engine option.
In conclusion, the 2023 Chevrolet Colorado 4WD Z71 Crew Cab is an excellent choice for those seeking a capable midsize pickup truck that combines off-road prowess, towing capability, and comfortable daily driving. With its powerful engine options, impressive off-road features, and spacious interior, it excels at tackling both work and play. While it may have some minor drawbacks, the Colorado Z71 remains a solid option in its class. Standard vehicle price $39,900. Test model $47,175.