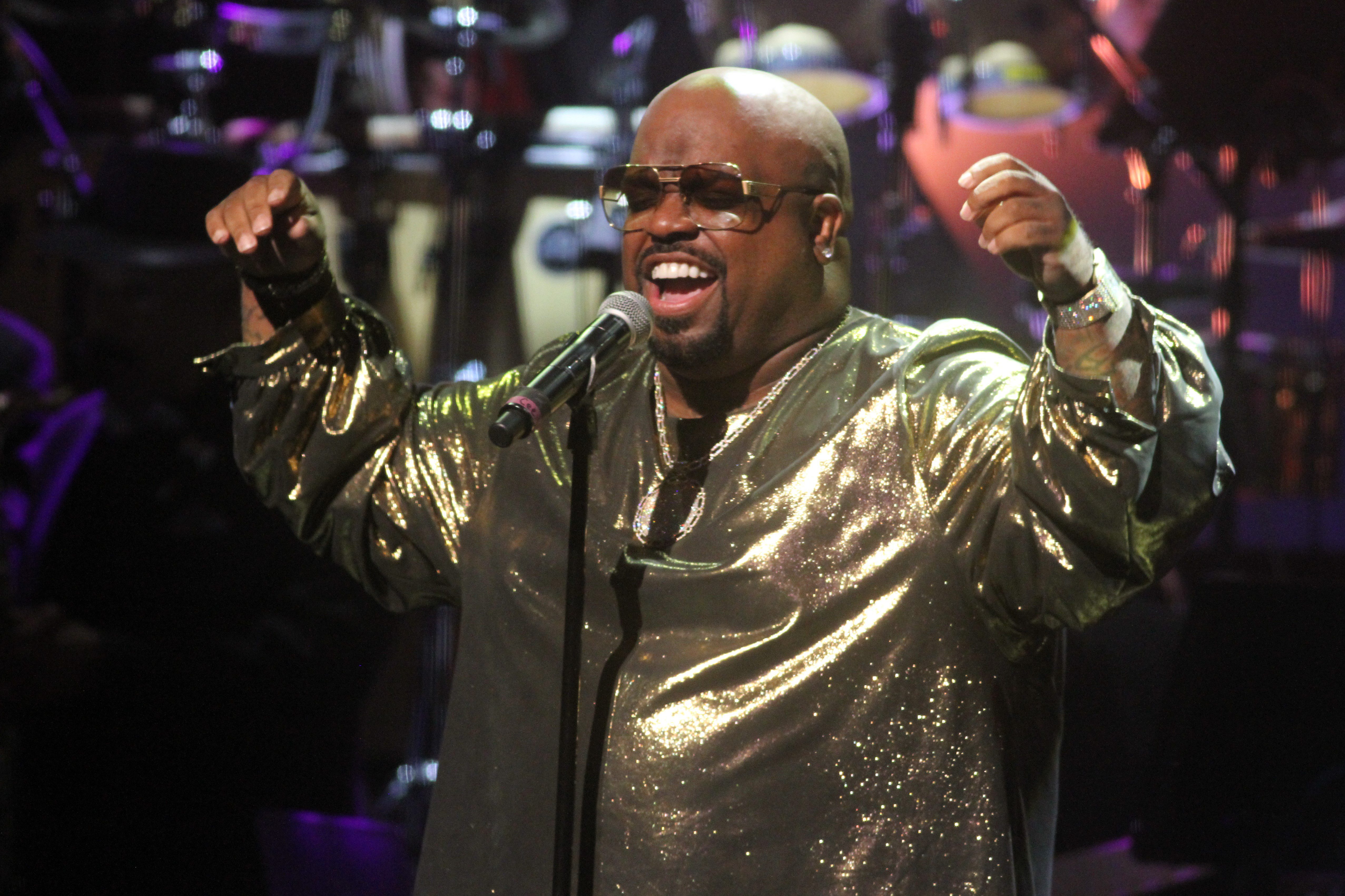 CeeLo Green makes a splash at the Apollo Spring Gala
The Apollo Theater largest fundraising event — the 2017 Apollo Spring Gala took place at the theater on Monday, June 12 at 7 p.m. The star-studded benefit concert was hosted by award-winning actor and comedian Cedric The Entertainer and featured performances by renowned artists, including CeeLo Green, Sheila E., Charlie Wilson, and Wé McDonald of NBC's "The Voice."
Every year as part of the evening, the Apollo recognizes individuals and corporations for their outstanding contributions to the performing arts, community leadership and for their philanthropic support of initiatives in the African American community. This year, the Theater will present Peabody Award-winning director and producer Stan Lathan with the Trailblazer Award for his substantial contributions to the performing arts. Lathan's extensive credits include cultural classics ranging from "AMEN," and "Sanford & Son" to "Def Comedy Jam" and "The Bernie Mac Show," to Dave Chappelle's recent comedy special, "Deep in the Heart of Texas."
"If there's anyone who deserves to be honored as a trailblazer, it's Stan Lathan, and if there is any venue perfectly suited to showcase a great benefit concert it's the Apollo Theater. I'm truly privileged to host this night celebrating the Apollo and Stan!" Cedric The Entertainer said in a statement to the press. "Regarding Stan, he really knows comedy, and he has produced and directed some of the most prolific comedians of all time across many iconic television shows. His talents have also stretched beyond comedy into other formats directing some of the most memorable dance performances on the small screen including Alvin Ailey, Martha Graham and Mikhail Baryshnikov. Stan is the man! I'm especially proud to be a part of this year's Apollo Spring Gala because it's an important and celebratory evening at the legendary Theater where all of the music and comedic greats have launched their careers. It's of utmost importance to continue this tradition, raising funds for the Apollo's incredible arts and education programs that will launch the world's next generation of talent. Add to that some great performances by our special musical guests — it's going to be a high-energy, star-powered evening!"
This year's recipient of the Corporate Award is Verizon, for their exemplary leadership in diversity, community leadership and innovation. Rose Kirk, president of the Verizon Foundation accepted the award on behalf of the company.
"Fueling tomorrow's tech innovators while leveling the playing field for minority and underserved students is not only a priority for Verizon, it is our responsibility," says Rose Stuckey Kirk, chief corporate social responsibility officer and president, Verizon Foundation. "We are honored to be recognized by the Apollo Theater for the work we are doing to provide free technology, access and hands-on learning to students in need across America. We are at a critical point when the world around us is shifting, with technology at its core. We need more kids to have access to quality education in science, technology, engineering, arts and math [STEAM] so they are prepared for the jobs of tomorrow."
Check out our photos.