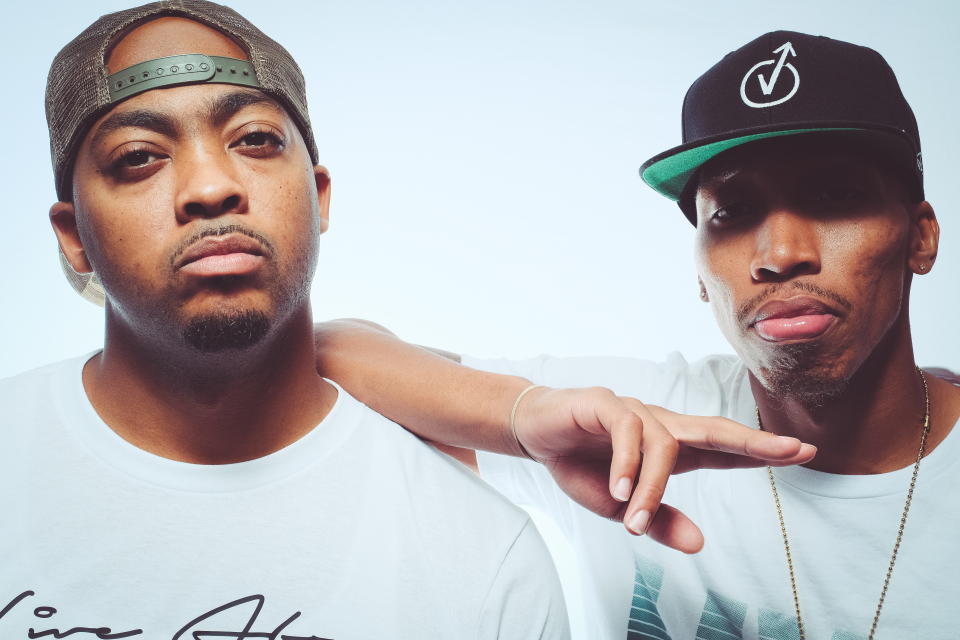 Adrian Winston and Darin Wyly launched the clothing line Appealed Design in hopes of inspiring others to persevere despite life's obstacles. Winston and Wyly are not only receiving recognition for their merchandise but the message behind it. The pair has received awards such as the Nashville's Top 40 under 40 and a feature on ESPN.
Here, Winston shares Appealed Design's story of setback and success as he and his business partner transitioned from being employees to entrepreneurs.
How did Appealed Design come about? 
Appeal Design is a brand that we started about roughly three years ago. The brand stems from the hardships of our lives: from both having trouble at different universities then transferring to Tennessee State University in 2008 where we turned things around, receiving our bachelor's degree in business administration and finance; all the way to us both losing a parent to cancer.
When we started, we wanted to make sure we had a meaning behind our brand that relates to not only us but others too, which is how the phrase, "Live Above" came about. Live above is saying that no matter what you're going through if you have the heart and mind to live above it, it's pretty much endless what you can do.
You both worked entry-level jobs within your respective fields before going into full partnership together; how did you transition from being an employee to entrepreneurship? 
Our biggest thing was coming up with a plan. Before we even ran with Appealed Design we were roommates. We both had a clear cut decision of quitting our jobs and focusing solely on Appealed Design. We had a grasp of the business side, so we took what we knew and ran with it.
Every successful businessman has experienced a setback at some point. What were some of the challenges you guys faced?
Though we both had business degrees, we didn't have much fashion experience. We didn't see that lack of experience as a downfall, more so a push for us to learn everything from the bottom up. We had to teach ourselves.
We've never felt like stopping Appealed Design. There have been times where we've been dead broke, nothing to eat, but we never had the thought of quitting. We think a lot of that plays out with the plan we had. We knew we were going to run into rough patches, but that just means our story is going to connect to others who face obstacles when trying to reach their dreams.
How many times did you hear no before Appealed Design started taking off? 
We still hear "no." It's an ongoing process. We might reach out to people as far as different schemes or reach out to celebrities, but we always hear a no. … That just adds fuel to the fire.
By us having to do everything on our own — creating the clothes, marketing, delivering — it puts our backs against the wall and makes us go even harder. We constantly work on trying to make sure we execute things better so we don't miss a step. A lot of people don't rock with your brand until they see it more.
How did you find your target audience? 
Our peers. Our alma mater helped us tremendously, and being Greek helped us to better network. We learned not to burn bridges. Ultimately, having a connection to the college world was beneficial for us.
Anyone who visits your website instantly sees the phrase, "Live Above" on the merchandise. What is the main thing you want someone to take away when they wear your designs?
To never give up. When someone has Live Above on [their] chest, we want it to be a reflection of though I'll have my hard days because that's life, I can and will get through it. Also when we give out shirts, we try to use the best quality so the shirt makes you feel good and think positive.
What are three things you learned about running a business?
Plan. There's so much that goes into a brand and business. Nothing goes perfectly planned but you can never go wrong with writing things down.
Consistency. We preach this word to each other all the time. Potential partners, companies, consumers don't mind you being a new and upcoming brand or business, but they want to see to see the growth and elevation in it. If you're constantly trying to get better, someone will appreciate that.
Sticking to the purpose. With millennials, a lot of us find ourselves not caring for a 9-to-5 job because we can't find passion in it. So we find ways to create our own job, and I think that's where we reach from. It's all about having that happiness and passion with what we're doing. When there's no passion, there's no way you can do your best. While we wait for our brand to expand, we make sure we do our part. We treat our brand like a tree: one branch at a time. Through patience, nurturing, and time, we'll eventually grow.
Winston and Wyly hope their message of living above will inspire other young entrepreneurs to pursue their dreams and to not give up no matter how long it takes.