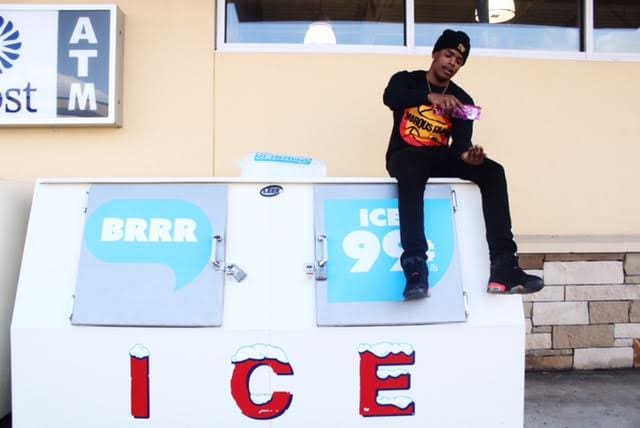 Master P and No Limit changed what it means to be an independent artist. Master P flooded the market with music and controlled the destiny of what he presented to the world. He represents proof of what an independent artist can achieve. After major success with other business ventures, P has again thrown his hat back into the music arena with an artist by the name of Marqus Clae. Clae represents the resurgence of lyrical talent in hip-hop and P has not hesitated to speak of his greatness. We spoke with Clae about being linked to Master P and the direction his career is taking.
Talk about what it means for you to be signed to No Limit Forever?
It means a lot. To be with somebody with the history of No Limit is absolutely amazing. To have Master P as a mentor is even more exciting to me. He's such a great entrepreneur and I have the honor of him taking me under his wing. No Limit has always had a strong stamp in music. I feel like with me coming along, I'm just carrying the torch that has always been lit.
How has this ride been for you so far? What has been the most memorable moment?
It's been great, so far. I would have to say the most memorable moment is when I went on "Sway in the Morning" with P. I was so excited to be able to showcase my skills on a huge platform like that! Growing up, I used to dream about going on Sway's show; it was just so surreal that I got the opportunity. At 12, I had already fulfilled one dream when I was on "106 & Park." I did a song with Jacob Latimore called "Send Me a Picture." Both of those events had me pretty excited.
What would you say is the one thing that makes you stand out from the rest of the pack? 
Being younger than everybody and spitting like I'm twice my age makes me stand out. I respect the pioneers who came before me and paved the way in the game. Now it's time to introduce what defines me.
Talk about the TV series you are starring in.
I'm starring in a 10-hour special event series on FOX called "Shots Fired" about police brutality. It stars Sanaa Lathan and Mack Wilds. I play a troubled teenager named Corey and I am a witness to one of the crimes that happen during the series. Working with these seasoned actors and actresses was a great privilege for me and was really dope. One of my favorite movies is Love and Basketball, so when I was in some of the scenes with Sanaa all I could think of was that she's one of my favorite actresses and she is so beautiful.
What type of impact are you looking to have on the industry?
I want to have a positive impact. I want the world to know that the real MCs still exist.
Who would you say you pattern your style after?
I feel I have my own style, but I've studied and look up to artists like 'Pac, Big, Jay Z, Nas, Scarface and the lists goes on. I've been compared to guys like that, as well. As far as the new generation, I have been compared to Kendrick Lamar and J. Cole. I would love to work on some projects with them.
What is next for you?
I feel like the top is next for me. I am currently working hard and staying consistent and everything else will fall into place. I am on a mixtape that just released — The Ghetto Poet. You can cop that everywhere.