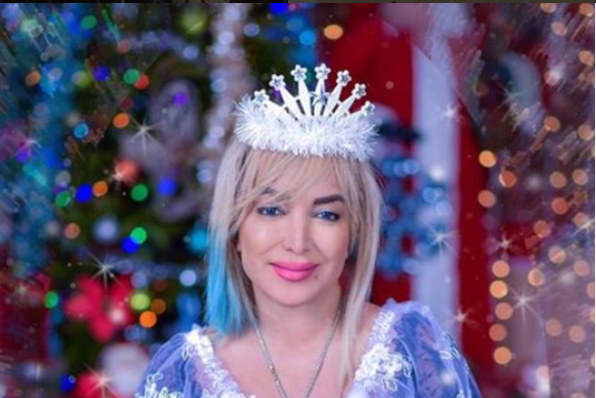 Simin Hashemizadeh is self-described as an entrepreneur, philanthropist and founder of the Simin Hope Foundation, her charitable foundation thatholds fundraising dinners and events to raise money for organizations that assist troubled teenagers, promote medical cures, animal adoption and rescue, and help homeless persons. The CEO of South Pacific Surgery Centers, medical clinics located in Beverly Hills and Encino, California, is filthy rich.
You can call the office and mention Instagram and get a free consultation, according to their social media platform. They offer services for breasts, body, face, men, tummy tucks and mommy makeovers.
Various media sources  reported Hashemizadeh gifted music mogul Master P, né Percy Miller, with a white 2016 Rolls-Royce Ghost valued at $270,000. It was reportedly a Valentine's Day gift.
The Cars 911 dealership told TMZ the gift was a total surprise to Master P. who already has that car in black.
It's also being reported that she gifted the still-married music mogul a pair of $50K diamond earrings from VHS Diamonds in L.A. He and his wife Sonya Miller have been going through a contentious divorce since late 2015.
In Iran, Hashemizadeh's father operated 300 medical clinics throughout the country.
She owns a line of beauty and health products for women named Forbelle Luxury Caviar Beauty/Skin Care Products.
She has six siblings.
She has received the following awards and recognitions:
Community Service Award by Los Angeles Police League. Humanitarian Achievement Silver Award – by British American Business Council (Los Angeles).

California State Senate is praised her for dedication to humane efforts. City of Beverly Hills – recognized her for extraordinary philanthropic endeavors.

American Red Cross praised her for humanitarian efforts. Distinguished Contribution Award – by Larry King and Friends Foundation.

Honorary Doctorate in Social Sciences is awarded by Russian Academy of Natural Sciences. Honorary Doctor of Medicine – Awarded by Dubna International University (Moscow).

Continued Benevolent Support Award by the International Association for Children with Cancer. Touching Lives Award – recognized for care to the City of Los Angeles.
Hashemizadeh was once quoted saying: "Females assume people will help us, watch out for us, do what is right for us. That may not always be the case. We must take responsibility for ourselves."