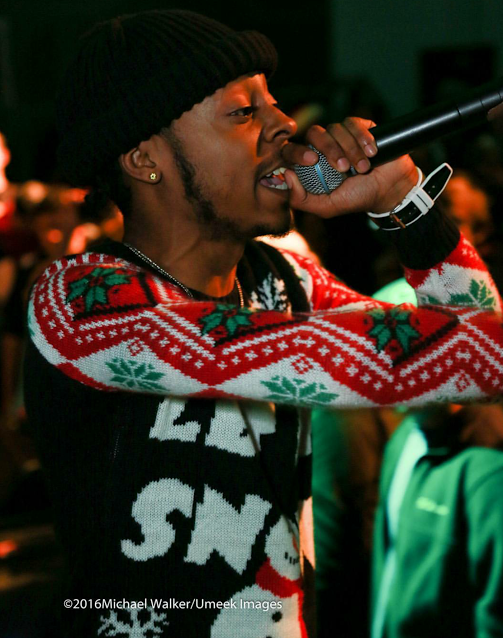 Inspirational hip-hop artist 1K Phew is truly the voice of the millennials. At age of 22, 1K Phew has worked with super producer Zaytoven, Canton Jones, Uncle Reese and more. His new single "Church Gone Wild" delivers a message no other rapper is spreading. 1K Phew's sound is for those who love God and enjoy life. He believes in a relationship with God and is not about religion.
Rolling out caught up 1K Phew to discuss when he learned music was his passion, instruments he plays and musicians and hitmakers he'd love to work with.
When did you know that being a musician was your calling?
At 10 years old.
Name three other occupations you've held.
Valet driver, Home Depot Warehouse, Auto Zone
What inspires you to perform?
The whole "NewCHUUCH" culture and my daughter, Journee.
What instruments, if any, do you play?
A little bit of the piano.
How would you describe your brand of music?
Motivational, inspirational and real.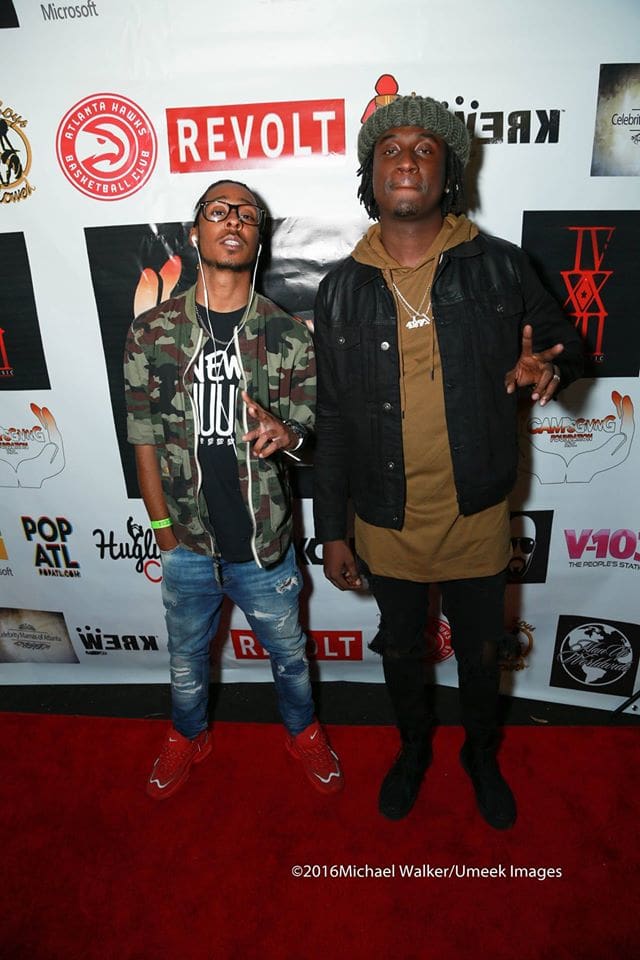 When you are on stage what do you want to convey about your style?
I'm young so I'm really into the latest swag and style of music. I like to have fun with the audience and turn all the way up.
Name three musicians who have influenced your approach to being a musician?
Canton Jones, T.I. and Future
Describe your creative process from concept to complete song.
Sometimes I might be influenced by recent situations that are going on in my life as well as the media.. other times I might be influenced by different genres and melodies
How do you select your creative music partners to fashion your musical voice?
It's a vibe that is in certain beats that grab my attention and allows me to create an exciting melody
What advice would you give anyone preparing to enter the music business about publishing and management?
Be patient and cautious. Also, get a lawyer.
If you were going to sing for any famous person as a celebration of what they have done for humanity who would it be?
Canton Jones
What are the effects on society that you would like the results of listening to your music to be?
I want people to feel like they can achieve anything as long as they keep God first.
If you could go outside the USA to write and produce music, what country would you choose and why?
I would choose Africa because that's where my roots came from.
What do you like the most about being a musician?
I like that I can be creative and in my own lane.
What producers are you looking forward to working with soon?
DJ Mustard, Timberland and Mike Will
Name three musicians you would like to record with that are hit makers?
Future, Young Thug and Drake
If you could make a duet with someone who would it be and why?
I would do a duet with Kierra Sheard because we both appeal to the youth.
What musical awards have you aspired to receive?
Definitely a Grammy as well as an Oscar.
What musical achievements have you yet to obtain?
I have yet to start my own record label and open up my own studio.
Finish the sentences:
When I hit the stage I feel …
Like I have to give 110 percent and send out a huge message
When the crowd is responding to my music I know …
That I'm on the right track to go farther
I appreciate my fans because …
They keep me leveled and inspired.. they probably inspire me more than I inspire them
Music is my calling …
Because that's literally all I'm interested in as far as expressing myself
My method of studying music is …
Listening to everything musical to create different patterns and melodies
When you find my music I want you to …
Really listen to the lyrics and spread it to everyone in your circle.
Name your favorite two books.
Holes and Scorpion