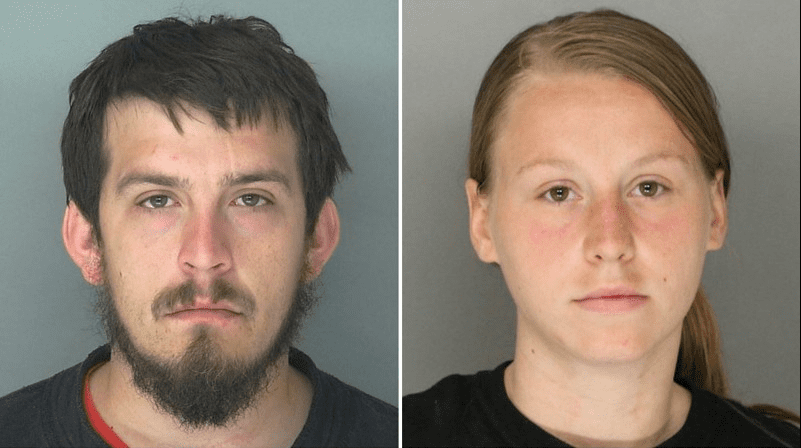 Members of the KKK will protest the recent sentence of two racist who were convicted of making threats at a Black child's birthday party. According to the Douglas County Sentinel, the North Mississippi White Nights will protest in Douglas County, Georgia on March 4.
The KKK group will protest after racists Kayla Rae Norton, 25, and Jose Ismael Torres, 26, were sentenced to up to 35 years in prison for the incident that occurred during the summer of 2015.
While driving pickup trucks with Confederate flags attached to them in Douglasville, Georgia, the racists men and women began to taunt a group of Black residents.
According to the Atlanta Journal-Constitution, the racist men and women began waving Confederate flags parked across the street from the family's home.
The homeowner, Melissa Alford, said the men began threatening them as one man with a gun said he would "kill the n—–s."  Alford said another man said, "give me the gun, I'll shoot the n——s."
Police were called to defuse the situation, but they did not arrest any of the White men for making terroristic threats. They were all allowed to leave and cellphone video captured the group leaving in their pickups as their Confederate flags waved in the air.
However, the video of the incident went viral and an investigation by police ensued. Norton and Torres were viewed as the main agitators during the conflict. The couple were apart of a group called. "Respect the Flag." Once they left the birthday party, they also went to Wal-Mart and a store to harass other Blacks.
The incident occurred at a time when racist attacks were occurring across the country. One week prior, Dylann Roof killed several Black church members in Charleston, South Carolina. Also, several noted cases of police brutality sparked protests.
Torres was sentenced to 20 years with 13 years to serve in prison and Norton was sentenced to 15 years with six to serve in prison. Combined, they could possibly serve 35 years. Once they are released, they will be banned from Douglas County.
Douglas County authorities are asking for any protests against the KKK to remain peaceful.