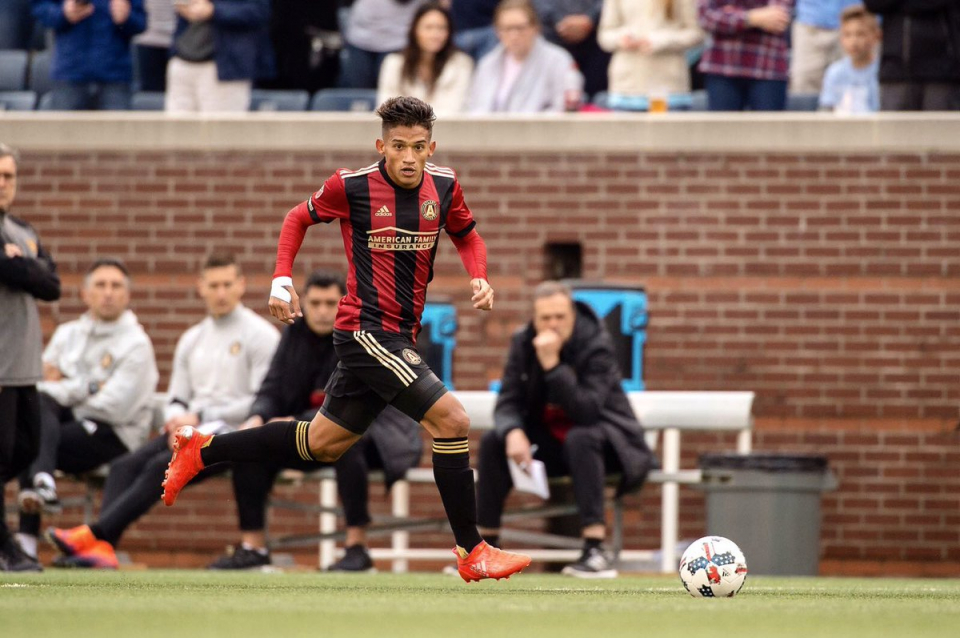 The start of a new chapter. With over 55K fans packed inside Bobby Dodd stadium on March 5, Atlanta United represented a new chapter for many of the Atlanta sports fans that watched its first match ever. The Braves are currently preparing for their first competitive season since 2012 when the infield fly rule ended Chipper Jones' career. The Hawks are living in a decade full of mediocrity because of dominance from LeBron James, Kobe Bryant, the Golden State Warriors, and San Antonio Spurs. Obviously, everyone knows the grieving the city is still going through after the Falcons suffered the worst loss in the history of American sports exactly four weeks before United's first match.
The city that dealt with the ridicule of lack of support with the city's teams, believed in this new team. The club signed forward Kenwyne Jones from the English Premier League, 16-year-old national boys player of the year Andrew Carleton, and they drafted Syracuse's Miles Robinson second overall in this year's MLS Draft. The team is so stacked, none of these mentioned players even started against the New York Red Bulls Sunday night. Atlanta responded by purchasing over 30K season tickets, which places the team third in average MLS attendance without including a sole single game stub. The club hired former Barcelona and Argentina manager Tata Martino, showing confidence that the club expects to be competitive from the very first kick.
Atlanta native and R&B singer Monica sung the national anthem shortly before Atlanta rapper and reality TV star Young Joc hammered the golden spike before the match. United stayed aggressive the entire first half as Yamil Asad scored the first goal in club history in the 24th minute to give Atlanta the lead going into halftime. Atlanta United, in general, controlled the match in all but four statistic categories and the club had the lead with 14 minutes remaining. Then, it happened again.
The same pain Atlanta sports fans are far too familiar with returned when Red Bulls midfielder Daniel Royer headed the corner kick through the net to tie the match in the 76th minute. The complete feeling came when United defender Anton Walkes', from English Premier League side Tottenham Hotspur, back caused an own goal while sliding on the ground. It's very easy for fans to give up on the club already, but they shouldn't and they won't. Atlanta fans, as always, just need time to heal and bounce back, because there's still hope in the bigger picture.
Although Atlanta United lost its first match 2-1, in a city so affected by previous heartbreaks, the franchise should grow to be respected in a league that now only has four fewer teams than what the MLB had in 1992.