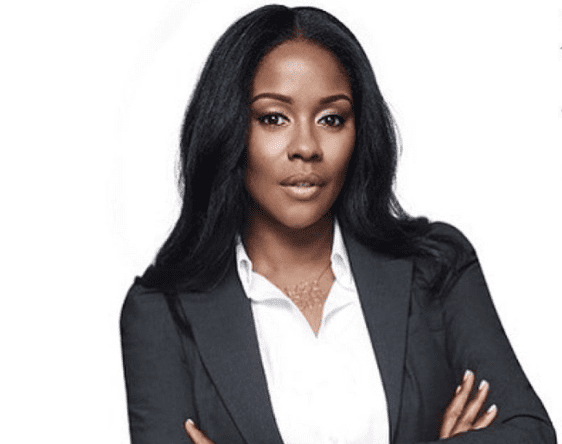 Ericka Pittman continues to be a force at Combs Enterprises. During her tenure at Combs Enterprises, Pittman has controlled business processes and communication across executive divisions for brands such as CIROC Ultra, Bad Boy Entertainment, Premium Vodka, Sean John, DeLeón Tequila, and REVOLT TV.
Pittman, who was recently named as chief marketing officer for AQUAhydrate, recently spoke with rolling out to discuss her new role and keys to marketing excellence.
How did your transition to becoming a chief marketing officer come about? 
I've worked for Sean Combs for about eight years and had the pleasure of working across all the brands that fall under Combs Enterprises. Serving as the vice president of the chairman's office, one of those projects included working on and developing AQUAhydrate. With the direction we're looking to take the brand, it was a timely and appropriate fit for me to take on this role. 
With marketing being such a crowded field, how do you stand out when it comes to marketing? 
The bottled water industry has grown into a $17 billion business. That's massive for a non-alcoholic beverage. In order to ensure we stand out, we're focusing on consumer trends. People are definitely more health conscious and more knowledgable about what they're putting into their bodies. There's an understanding of needing to drink water but consumers want more information so they're asking the questions such as: What is your water made of? Where is your water coming from?
You also do a lot of community initiatives, what can you tell us about what you do in the community for young women? 
I think my biggest pillar is that I want to do well by doing good. This applies to my career and my personal life. I have been awarded a lot of opportunities throughout my career, however I didn't have many women mentors to look up to so a majority of my mentors have been men. As I've gotten older, I continue to reach back to young women giving them guidance on how to navigate the workplace through my own experiences. One organization I'm involved with that does this well is Dress for Success. Early in my career, I lived by the motto that you dress for the job you want not the job you have. I believe Dress for Success does an excellent job in helping dress young women so they're prepared for their career.
What do you want your legacy to be when it comes to business and how you help the community?
I want my legacy to be that I created opportunities that touched people. We have a lot of lifestyle brands under the Combs' umbrella so I tend to focus on opportunities that give back to the community. For example, with CIROC we developed a program that would look to support veterans. Unfortunately, when a lot of veterans come home, they have trouble finding employment and don't have access to jobs. Through the program, we hired a military ambassador for CIROC who promoted a message of social responsibility. I want to continue creating dynamic programs such as this throughout my career.