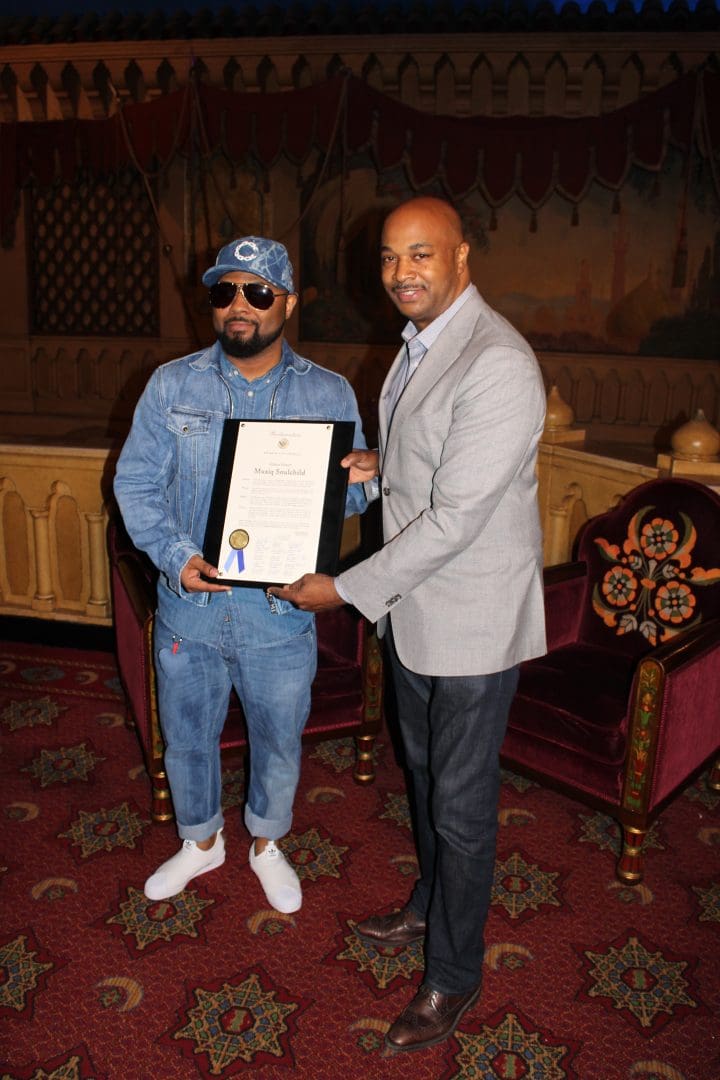 Musiq Soulchild was honored by the city of Atlanta.
Atlanta City Councilman Kwanza Hall presented a proclamation declaring Friday, March 10 as Musiq Soulchild Day. Soulchild was honored for representing the city with his musical greatness. The special event was attended by Musiq Soulchild's family and friends, Atlanta's own Drummer Boy, Bone Crusher, Storytellah, Lisa Gee and Mocca Styles.
To see the video stream of Musiq Soulchild's proclamation, check out rolling out's Facebook page.
Check out more pictures below. Photos by Steed Media Service.