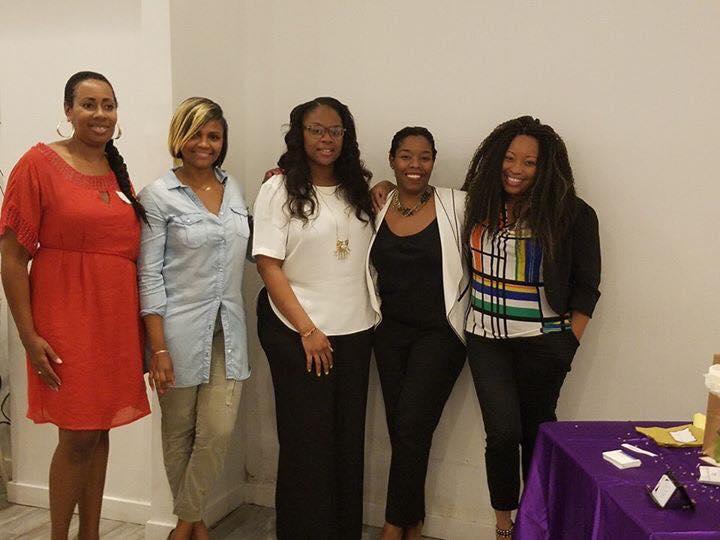 On March 26, 2017, in honor of Women's History Month, Events 2 The Tee, celebrated trailblazing women in the Philadelphia community with the 2017 Lady of Distinction Luncheon.
Founded by Tijania Goodwin, the educator, certified event planner and life coach decided to fill the space to honor the positive impact women were making in Philadelphia.
After creating the women's movement, "A Queen's Voice: Tapping into Your Inner Self," Goodwin found that there were many women in her area making positive strides in the community without recognition.
"I've been in business since 2011, and we recently relaunched in 2016 to bring more events in the community," said Goodwin.
The annual Lady of Distinction Luncheon honors women nominated by the community to be honored for their individual contribution to their local communities and networks.
"As we were coordinating the event, we requested the community nominate women they felt should apply to be honored at our event," said Goodwin.
After seeing many of the same women being nominated, she was certain the application process and distinction of the selected women was correct.
"It started with about 21 nominations and after the application process we were left with seven women but distinctly honored four," said Goodwin. "We still recognized all seven women, as they all deserved recognition for the work they are doing."
Hosted by Dana Marie of Dana Speaks Life LLC and keynote speaker Tiffany Wilson of Tiffy Talks LLC, women were engaged and honored as they reflected on their journeys and passionate involvement within the community.
"Designated awardees included, Rhonesha Howerton of Credit Medics; Syreeta Washington, a serial entrepreneur; Kimberly Abney, who provides after school programs to young men in the Philadelphia area; and Latifah Williams, a community supporter," said Goodwin.
"It's important because each of the women personified what happens when you put and give back to the community in the work that you do. These women are fulfilled and purposeful and we are excited to honor them," Goodwin said.