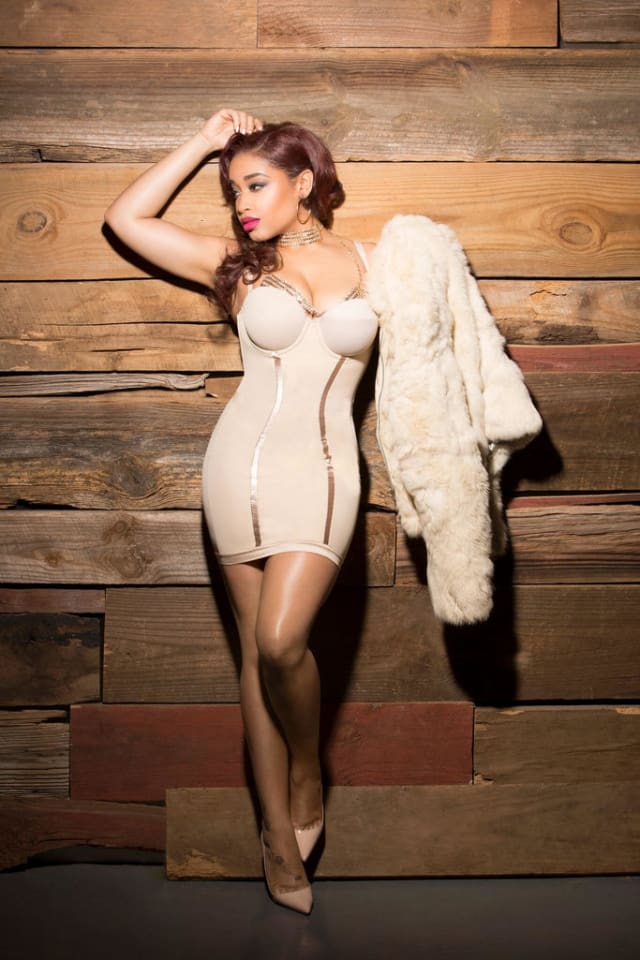 Sommer Andrews is the founder and CEO of The Kisses Agency, one of the most progressive companies in the lifestyle entertainment staffing industry. Andrews, who started her modeling career at the tender age of 3,  has several years of experience in the modeling and entertainment world. Over the years, she gravitated to the business side of the industry, and after noticing that the entertainment industry was primarily male dominated and lacked female influence, she decided to start her own business, Dime Piece Entertainment, at age 19.
When she was 21, Andrews decided to change the direction of her business from catering and party promotions to hosting events with go-go dancers and models. Andrews quickly gained momentum and created a buzz in the city of Atlanta with beautiful models hosting parties and talented dancers "go-going" in the most popular clubs in the city. By the time she turned 22, Andrews started receiving staffing contracts with Miller Coors, Mini Cooper, Cîroc, Jack Daniels, BET, VH1, etc. In late 2014, she brought on a new business partner and they decided to change the company name to The Kisses Agency from Kisses Entertainment. The Kisses Agency is now a full talent and staffing agency that caters mostly to the lifestyle entertainment industry. In between signing contracts, rolling out was able to chat with the staffing guru about her journey to success.
How did you arrive at this career choice? Was it a deliberate decision or a gradual and natural evolution?
I arrived in this career at a very young age, starting at the age of 3. My parents put me in acting classes, ballet and pageants. I continued with modeling throughout my teenage years, modeling in fashion shows and photo shoots. I believe it was a gradual and natural evolution for me to be doing what I'm doing now after learning and experiencing the modeling and entertainment industry at a young age.
What separates you from others in your field? What is unique to the experience that you create?
What separates me from others in my field of business is that I'm very passionate about everything that I do, from the events I produce, to learning and developing myself as a photographer. Also, I love mentoring young ladies who are aspiring models and business owners. What's unique about the experience that I create is the different quality of services and personal attention that my company offers to our clients as we strive to maintain long-lasting relationships with them.
For those considering entering this arena, what skill sets do you recommend mastering? What traits are most conducive to success?
I recommend finding your niche and separating yourself by becoming more innovative and creative. The traits I feel that are conducive to success would be professionalism and having an open mind to the challenges that you will encounter in this competitive industry.
How do you stay at the leading edge of your craft?
I brainstorm with my team often to create new fresh ideas for the business, searching for new marketing strategies to improve my brand. I also invest in attending networking events and workshops to gain more informative knowledge about the industry and [to] set new future business goals.
Do you think that there are any widely-held misconceptions about what you do? If so, what are they and how do you work to dispel them?
Definitely, a lot of people think that I just own a modeling agency when it's so much bigger than that. The Kisses Agency consists of talent development and booking talent for promotional modeling work, print, music videos, movie sets, trade shows, hair campaigns, etc. We strive to give models, photographers, makeup artists, hairstylists, etc., a platform to be creative but also [to] receive bookings in their field of work.
I also launched our agency photography studio, Kissworks Studios, late 2014 in the Atlanta Zoo and Grant Park area. I was inspired to open the studio to fill a void in the market. Atlanta is the new "Hollywood of the Southeast" and we were captivated by the huge influx of film and television projects that have come to this great city over the past few years. With opening the studio, it has helped us build a large database and work with amazing and creative photographers, videographers, makeup artists, hairstylists, industry executives, celebrities and so many others.
People also don't know that we launched a media company [in] early 2016 that consists of the first LED Mobile Billboard truck in the Atlanta market, which we've advertised for McDonald's, DragonCon, MegaCon, Sean John, Macy's, CNN, Turner Broadcast, BET just to name a few.
I also just started my own personal brand Sommer Nicole Photography, which specializes in children photography. I'm very excited about starting this new journey this year.
How do you map out your goals? How do you measure your success?
I map out my goals [by]writing down everything I want to accomplish for the year and the people I would like to work with. I measure my success by the amazing accomplishments that I've achieved within my seven years of being in business. With minimum knowledge about owning a company, I stepped out on faith and believed in myself. Even though the journey has been difficult I have become empowered by my strength and achievements because of the adversities that I had to endure.
Who do you consider to be your peers in your field? Who do you see or use as examples to emulate?
I can honestly say in photography it would be the amazing Jessy J and Robin V. I love how creative, clean and consistent their work is. For the talent agency portion, I love what Shelly Justice is doing with Salt Modeling & Talent Agency and how diverse they are. Their selection of models and work is impeccable.
Why do you consider continued learning important?
It helps me see things clearly and it helps me stay current in my field of business and in my personal life.
What affirmations do you repeat to yourself that contribute to your success?
My affirmation is thanking God every day for all the blessings that he's provided for me and to keep me motivated, determined and ambitious.
What role does technology play in your day-to-day life? How do you utilize it?
Technology is my life! I'm always using my phone, computer and camera (Canon) every day. I try to constantly research lighting technics and learn everything I can about my camera. Technology is very important especially in the world of photography.
What software, app or other technological innovation has made the biggest difference in your life and/or career?
Right now, I'm in the process of learning Photoshop, which will help me edit my photography work. QuickBooks, PayPal, and Wells Fargo, those apps have helped me stay organized with bills, expenses, receivables and payroll.
What is your favorite image you have shot recently? Can you describe its creation in regards to location, lighting, composition etc., also your thoughts when creating the image and what it means to you?
I just created an awesome monthly event called "Models, Massages & Mimosas" which was a huge success for my team and me. The models were amazing, the wardrobe stylist Iebby styled the models and makeup/hairstylist LeVura Emmons (@hairgoesl on Instagram) did an amazing job. Bliss Peaceful Massages massaged the models to get them comfortable and relaxed before and after the shoot. It was definitely a great experience for everyone that was involved in the project. We are not reinventing the wheel, but we surely want to change the way models feel when they shoot with us.
Please define your personal brand.
My brand is based [on] my personality. I believe in great vibes. If you give off good energy most of the time people open up and feel comfortable. I'm very passionate about my work and it shows. I stay true to myself and stay in my own lane. I like to inspire other young ladies to believe that anything is possible if you stay focused and know what you want.
What is your favorite vacation destination and why?
Aruba! I love Aruba because the weather is 85 degrees year-round, no tropical storms, the locals are so friendly and helpful. It's truly "One Happy Island."
If you could change one thing about the world, what would it be?
If there was one thing I could change in the world it would be to find a cure for cancer. I've witnessed seeing how cancer has not only affected the person who has it but how it affects their entire their family emotionally.
If you could change one thing about yourself, what would it be?
If I could change one thing about myself, it would be to focus on prioritizing my time management more effectively. As a business owner with multiple businesses, sometimes it's difficult to stay on track with managing my time wisely.
What does it take to be iconic? In your estimation, who has achieved that status?
To strive to become someone that not only builds a foundation for themselves but to give others a platform to grow and achieve their dreams. Barack Obama, Michelle Obama, Oprah Winfrey and Steve Harvey are examples of icons to me.