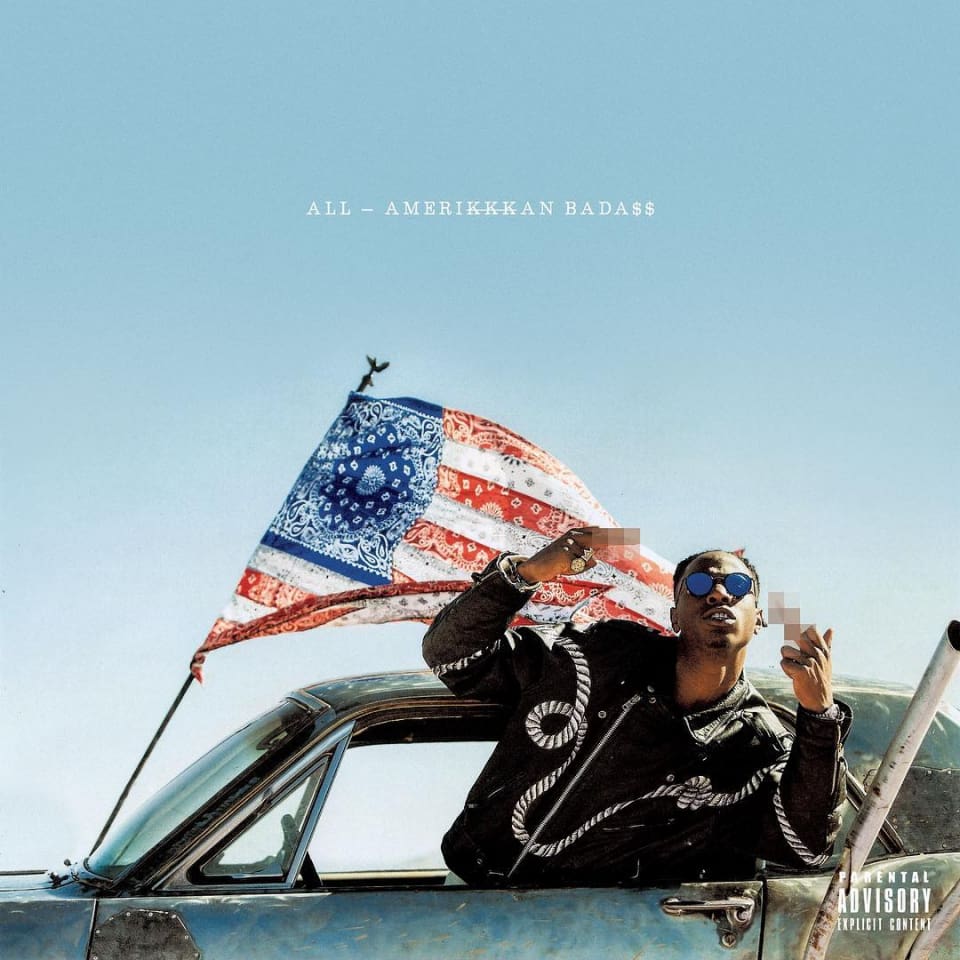 When you think of the meteoric rise of New York artist Joey Badass, it hasn't been a coincidence. The 22-year-old Brooklynite has been pushing hip-hop culture forward for the past five years with projects such as 1999, Summer Knights and his debut album, B4.DA.$$. Expectations were high for Joey's sophomore album, All-Amerikkkan Bada$$ once the artwork was solidified by Detroit designer Tony Whlgn. Hip-hop loves to throw around the idea of sophomore albums not doing well, but rest assured, AABA is a masterpiece from the POV of Joey Bada$$.
On Joey's first album, B4.DA.A$$, we listened closely as a young man gave his perspective on the trials and triumphs of trying to navigate through the challenges of society. AABA follows this same concept, but this time, he's putting out a call-to-action dedicated to the broken land that is America.
The allbum's opener, "Good Morning Amerikkka" kicks off the album with deep electric piano licks and bass-lines. Joey's urging people to become more conscious and aware on this smooth track, produced by DJ Khalil.
"Lock us up for anythin' we do to pay dues
"Some of us woke while some stay snoozed
"Zombies walkin' around trippin' over issues
"The knowledge is official but it's often misused"
On "For My People," and "Temptation," Joey speaks on the struggles of humanity, good versus evil, and God.
"I just wanna see my people empowered
"Uh, uh, tell me how we gon' shape this vision
"Complainin' all day, but in the same condition
"If you wanna make change, it's gon' take commitment
"Some people enslaved by they religion"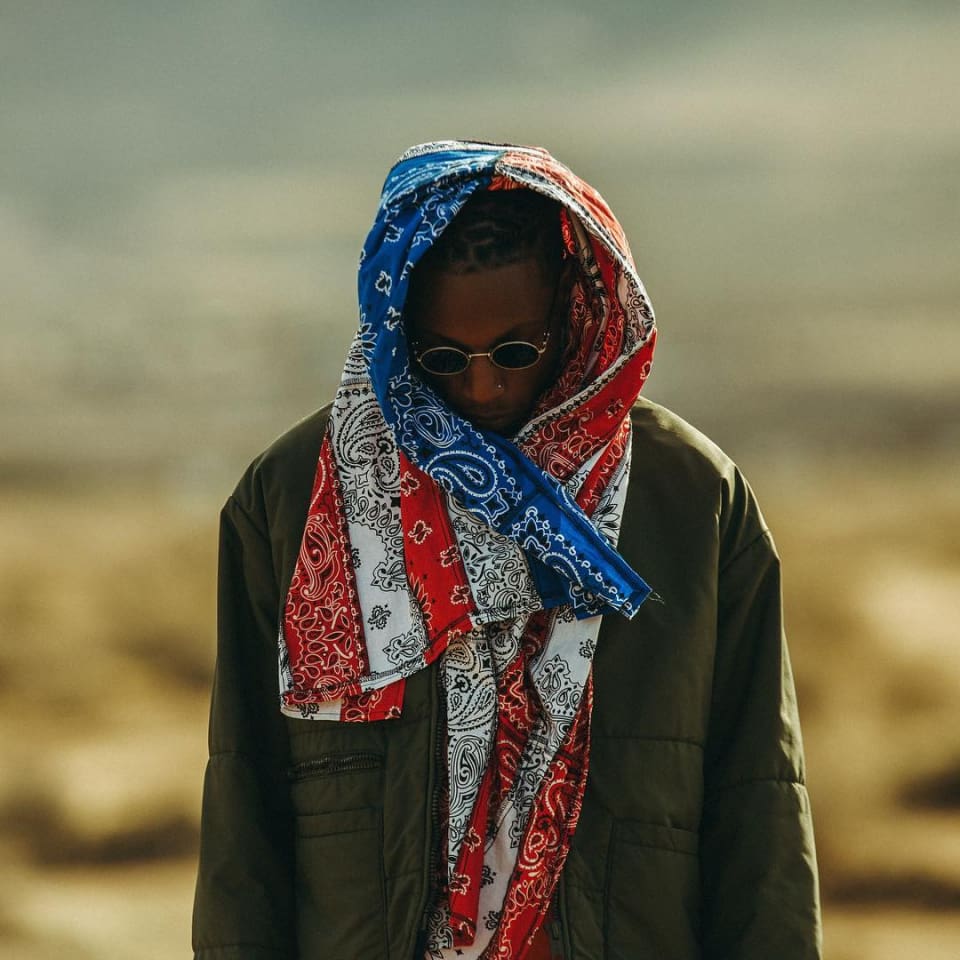 "Land of The Free," is a rhetorical track that brings into question the moral fiber that America is made of.
"300 plus years of them cold shoulders
"Yet 300 million of us still got no focus
"Sorry America, but I will not be your soldier
"Obama just wasn't enough, I just need some more closure"
Joey is constantly questioning his existence in America which does have beautiful pieces, as he mentioned in a recent interview with Angie Martinez.
"I don't want to say this album is anti-American [referencing the three K's in the album title]. That was just the side of the country that I wanted to be clear that I was addressing. I do believe that there are upsides to this country and people who exist, and live in the country. A lot of great things come from here."
"Devastated," being the lead single off the album, cleverly describes Joey's way of turning his doubts about his future into reality.
"I used to feel so devastated
"At times, I thought we'd never make it
"But now we on our way to greatness
"And all that ever took was patience"
Joey tapped into his New York upbringing on tracks such as "Rockabye Baby," and "Ring The Alarm." Both tracks are gritty depictions of life's circumstances that legends such as Wu-Tang Clan, Brand Nubian, and Mobb Deep spoke would marvel upon. Joey goes from praising America, to putting up a middle finger at America on "Rockabye Baby," while "Ring The Alarm," begs the same attention as alarms garner once they ring every first of the month for testing.
"It's the ALL-AMERIKKKAN BADA$$
"Who you mad at? They ain't have to ask that
"Attack with the backlash, where's my cash at?
"Runnin' all through NASDAQ, strap in my backpack"
Joey closes the album with "Amerikkkan Idol," which symbolizes the popular TV show where one contestant becomes a superstar and signs a record deal with a major label. Joey flips this concept by saying that he's a superstar, regardless of what America thinks. This also represents that fighter spirit that America prides itself on.
"It's clear who the enemy, they declare war on the end of me
Assassinate my character, buryin' my entity
But they can't kill my energy, so when it's said and done
They forever gon' remember me"
Growth is inevitable to those who strive for it and Joey showed exceptional growth on "AABA." He hails from the number one place in the world for stock and trading, but instead of numbers and money, he's using words to push his message of self awareness, love, and positivity.
"All Amerikkkan Bada$$" is available on all streaming platforms.