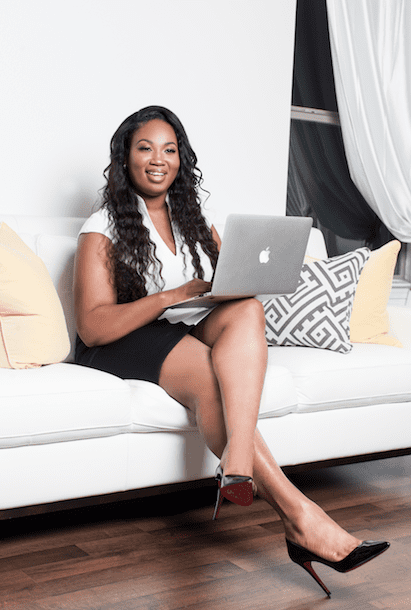 Nicole Thomas is an educator and purposeful living enthusiast. She has 11 years of experience in leadership, healthcare management, clinical knowledge, and business acumen. She is the founder of Nicole Thomas INC & Going Beyond The Chart. Thomas earned her Bachelor of Science in nursing from Southern University A&M College and her master's in nursing with a specialization in nursing education from Walden University. She is currently working on her doctorate in nursing practice and is the author of In Health, On Purpose: Awakening to Your True Calling in the Healthcare Profession.
Rolling out had the opportunity to have an informative conversation with Thomas. 
Please describe your leadership style.
I would have to say that I am a mix of both participative and transformational. I am definitely the leader who believes in a high level of communication with those that I lead to produce results to meet goals while at the same time valuing the perspective of those I lead to make effective and strategic changes.
Finish the sentence: Teamwork is important because …
That is the only way to truly win!
Which social media platforms do you engage in the most? 
Believe it or not, I don't like social media but it is a must, so I primarily go Instagram and Facebook, however, I so need to step up my LinkedIn game because that platform is powerful.
What is a professional achievement you are proud of? 
One of my most meaningful achievements was being awarded as a leader within the health care field. Over 1,500 people are nominated for this award and out of that 125 are chosen and in 2015 I was one of the nurses who won this prestigious award from a Fortune 7 company.
In your opinion, what is the key to success? 
I would have to say that my top four are discipline, consistency, relationships and work. If a person can truly implement these four into their daily routines, they can reach their designated goals and reach their level of success.
Name a female business leader who inspires you. 
Wow, I have so many, but right now I would have to say it is Kandi Burruss. I mean the girl's got it going on when it comes to business.
What is a quote/mantra that motivates you? 
"Your mind must arrive at the destination before your life does."
What does being a BOSS mean to you? 
To me being a BOSS means not running from the fire but creating the fire and then once you create that path allowing others to walk it to better themselves. BOSSES realize that a part of your success is defined by your ability to help someone else reach their definition of success.
Twitter handle is @nicolethomasinc