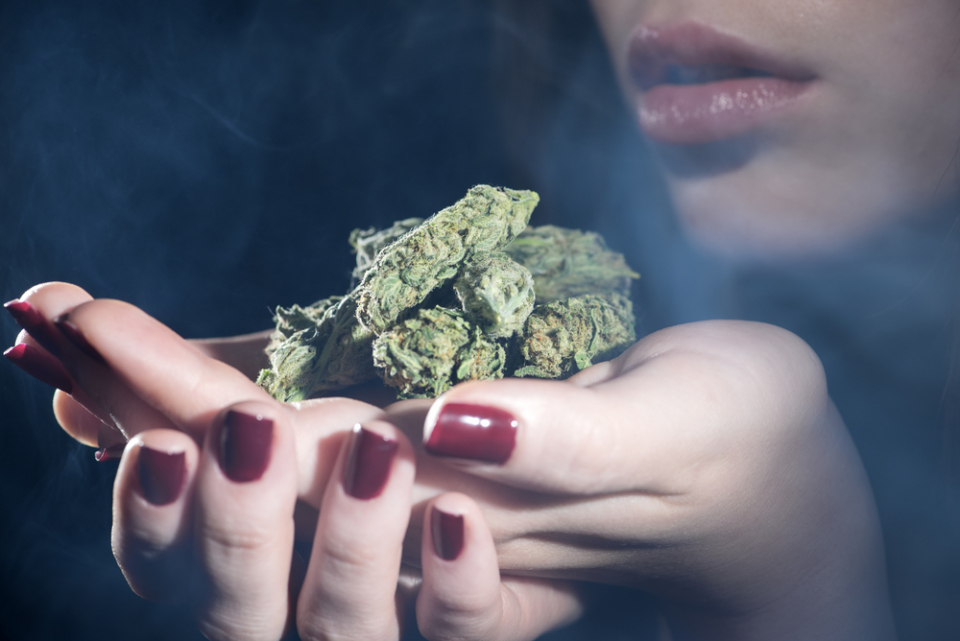 Today is the alternative social smoking holiday known as "420" day. It's a day for marijuana smokers to enjoy their weed by themselves or with friends. But how did it get started? Here are five things to know about 42':
Popular pot smoking history of 420 traces the day back to a group of high school stoners in California. The group of students identified as Steve Capper, Dave Reddix, Jeffrey Noel, Larry Schwartz, and Mark Gravich would meet after school activities were over at 4:20 p.m. at San Rafael High School. The spot to smoke was a wall next to a statue of famed chemist Louis Pasteur next a wall. The group became known as "Waldos" and they would say "420" to each other as a code for weed.
One member of the group went on to become a roadie for the iconic rock group the Grateful Dead, known for their embracing of the drug culture. The band heard the stories of 420 and made the phrase popular slang among their fans known as "Deadheads." In 1990, a group of Deadheads printed and handed out fliers at a concert that invited people to smoke 420 on April 20 at 4:20 p.m. Soon, the stoner holiday was born after the magazine High Times publicized the history and story behind 420 and now the stoner holiday is celebrated on April 20 (4/20).
Even though 420 Day is popular, possessing and distributing marijuana, a schedule 1 drug on the same list as heroin, is a federal crime. However, some states have decriminalized possession of the drug and allow its use for medicinal and recreational purposes in defiance of federal law. Current US Attorney General Jeff Sessions stated that "Good people don't smoke marijuana" and also stated in 1986 that he thought the Ku Klux Klan "was okay until I found out they smoked pot."
The largest celebrations for 420 Day will take place in California, Oregon, and Colorado where recreational use of marijuana is allowed and possession of a small amount (under an ounce) is legal.  But the idea that slackers and reprobates are the only ones who regularly toke a joint is false. Some well-known smokers include Snoop Dogg, Patrick Stewart, Willie Nelson, Montel Williams, Paris Hilton, Rihanna and many others.
The first president of the United States, George Washington, grew marijuana for hemp but he also gave his slaves specific instructions on keeping male plants away from female plants to ensure the potency of his weed. According to High Times, Washington made numerous notes in his journals about the plant that include,"Sowed hemp at muddy hole by swamp" away from the hemp he grew for fiber. "Began to separate the male from female plants at do [sic –rather too late" and "Pulling up the (male) hemp. Was too late for the blossom hemp by three weeks or a month"; this indicates he was going for female plants with higher THC content. There is also an indication he used hemp preparations to deal with his toothaches."
So have fun today if you celebrate 420 Day and its various varieties and flavors that include White Widow, AK-47, Kush, Sour Diesel and many others.