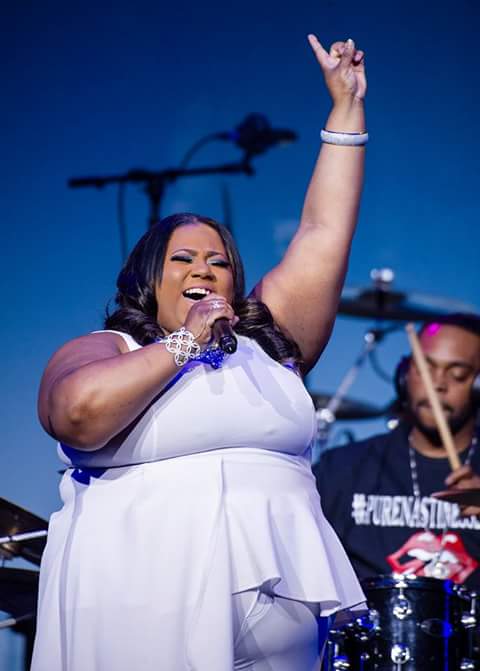 Alise King is an R&B singer from Detroit with a golden voice. She's won countless awards (2015 Detroit Black Music Award Winner – "Best R&B Female Artist of The Year," 2016 Detroit Honor Award Winner – "Best Female Soul Artist," 2016 Best in Black Award Winner -"Best Local Artist"), and has opened up for some of music's biggest acts, including George Clinton, Bobby Brown and Kelly Price. With an upcoming EP titled, Key of Soul, Alise King is ready to entertain listeners with her fiery band and soulful music.
Every artist has a backstory as to how they developed their craft. When did you discover your gift as a singer?
I started singing at the age of 10. I heard my aunts and cousins singing at a family barbecue, and being a kid, I naturally wanted to join in. I didn't know that I had the ability to sing but I ended up singing along with them. From there, I joined a choir in high school and that's when I started discovering my own voice. At the time, I really didn't think about being a music artist. I was really into writing, but I still did things such as singing at school assemblies, graduations, and during church services.
The way you explain the early years of your life corresponds with the acronym that you use for D.I.V.A. (divine instrument vocalizing my ability). How did you come up with this definitive message for such an impactful word?
Growing up, I had nine brothers so I was a complete tomboy. I was the girl that played football and basketball. So when I started singing with the HTS Band out of Detroit, I had to learn how to be more ladylike. I had to wear more feminine clothing, skirts, dresses, etc. Being a performer forced me to grow into my womanhood. There was a singer in the band by the name of Nita B who told me that with the voice that I have, I'm a diva and I have to act like one, but not in a mean or pushy way. She told me that I had to command the attention on the stage and look the part. She also told me to define what the word diva actually means. She actually ended up passing away seven months later, and at her funeral, the acronym for D.I.V.A. came to me. My purpose is to use this gift that God has given me to entertain and make people laugh and sing which is really what an artist is supposed to do.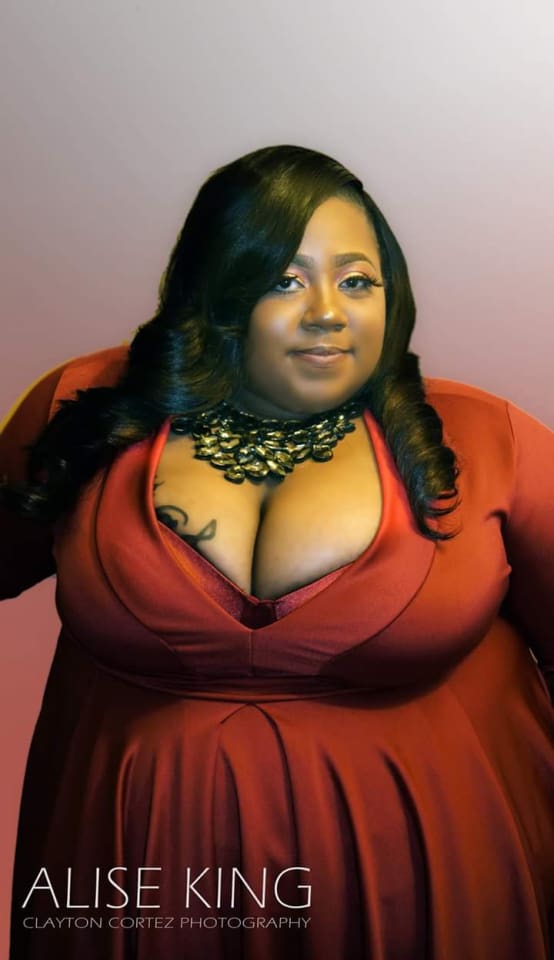 You've opened up for George Clinton, Dru Hill, Kelly Price, and more. What has been the most enjoyable performance for you?
I actually have two favorite moments. One being when I opened up for George Clinton, and the other being when I sang the national anthem for the Detroit Tigers. When I announced that I was going to sing the national anthem, there was a lot of controversy surrounding the anthem in itself, so I had a lot of people reaching out, urging me not to sing it. My response to them was, this is an opportunity, and I'm going to use this opportunity for a purpose. So when I sang the national anthem, I took my time with it. I wanted to make it soulful, and actually sang it! When I got finished singing, the individuals that booked me for the event said that I sang one of the best national anthems they'd ever heard. They said that I sang the anthem with soul, and emotion which is exactly what I was trying to convey.
The Key of Soul is the name of your upcoming EP. What details can you share about this particular project?
I'll be releasing the Key of Soul in mid-June. I only have a few more songs to record and after that, it'll be ready for release. I've released two songs off the project already. One is called "My Moment," and the other one is called "Good Ol' Days." "My Moment" is actually nominated for Urban Recording of the Year by the Detroit Music Awards and I'm excited about that. With the Key of Soul, I want everyone to get a piece of me out of this EP. I'm giving a piece of soul to my fans. I also want them to experience all facets of me as a wife, artist, daughter, and a human being.
Visit Alise King's artist website for new music, upcoming tour dates, and more.