In another display of the realities of a Trump America, a Muslim-American family was verbally taunted and insulted by a racist drunken man on the beach at South Padre Island, Texas. The man is identified as Alexander Downing, 35, of Connecticut; his outrageous behavior included referring to the family as being members of ISIS and grabbing his crotch and telling the family to "Suck his d–k," shocking the women and small children present.
Adult members of the family told him to stay away from them, but Downing persisted in his racist insults and crude behavior. A member of the family identified as Noria Alward, 19, recorded the encounter and later uploaded the video to YouTube. Police were soon called to the hotel resort and confronted Downing.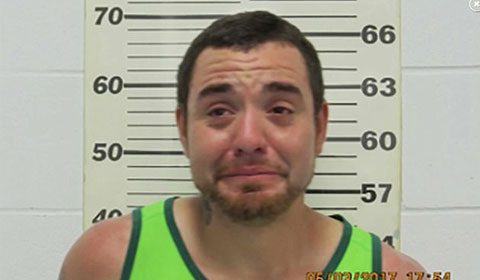 According to South Padre Island Police reports, "On May 3, 2017, officers were dispatched to 310 Padre Blvd in reference to a disturbance. Officers made contact with Alexander Jennes Downing (35) of Waterford, Connecticut. While making contact with Downing officers determined that he was intoxicated in a public place and was a danger to himself and others."
Downing was later booked into jail and was crying as his mugshot was taken by police. A police spokesperson has stated that Downing has prior arrests dating back to 2003.
Police chief Randy Smith stated to media, "I was saddened. I just want to say there is no way any of us here that work for the city would not tolerate anything like that. We try to create an environment where people can come to the beach, have a good time and have a good time with their families and enjoy themselves. The last thing we want is for someone to be harassed and taunted by an intoxicated subject that is blatantly out of line."