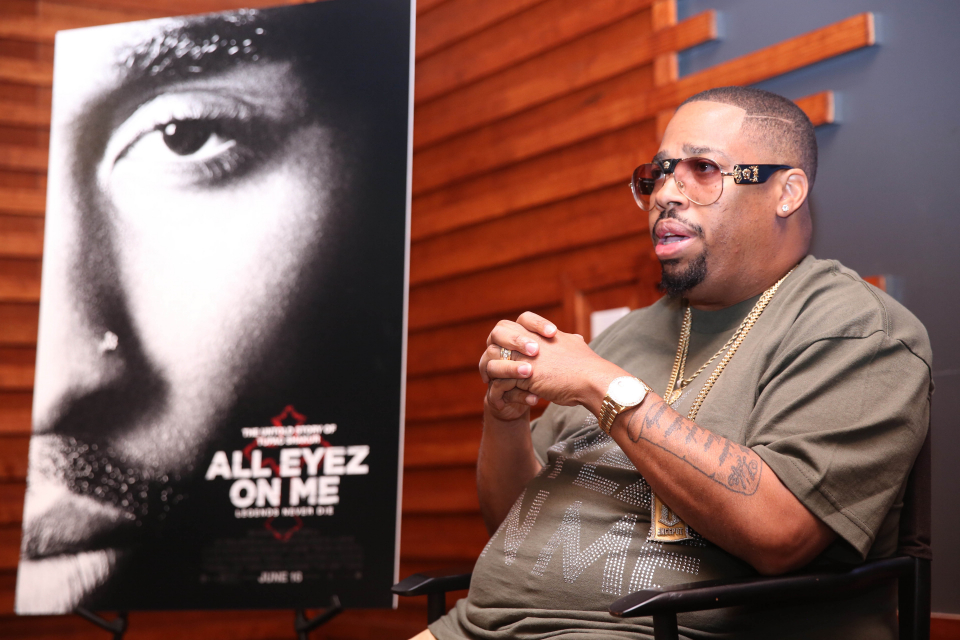 All Eyez On Me producer LT Hutton made a stop in Atlanta for a press junket at Means St Studios. There were several questions directed at Hutton in regard to the way John Singleton felt about the movie. The main question asked was why Hutton chose not to respond to Singleton's disappointment in the film. Hutton had a lot to say about being blasted in the media by a fellow African American filmmaker and made the following comments:
"The approach taken to communicate with me was all wrong, He had my phone number and he should have called me instead of trying to communicate with me through the media. All these years if he wanted to talk he was calling my phone. Why not now? I can't understand how can he be upset with a movie he has never seen. Other directors and producers had 18 years to make this movie if they felt they could have made a better film. If I was doing such a horrible job, then why didn't he call me and come on set to help me make it great? Why talk about it and not try to help me make a great film instead? There are so few Black directors and producers who are making box-office movies. I think it's a shame to use the media platform to blast me instead of help[ing] me if you thought I was doing such a horrible job. I think we all know who I'm speaking of," he said.
In past interviews, Singleton spoke about how close his relationship was with Tupac and for that reason, he claimed he never wanted to do the film. However, Singleton had a change of heart when he heard the film was being produced, due to concern about Tupac not being portrayed correctly. Sources close to Singleton say that Singleton and others reached out to Hutton several times to discuss the direction of the film and Hutton wouldn't accept anyone's phone calls.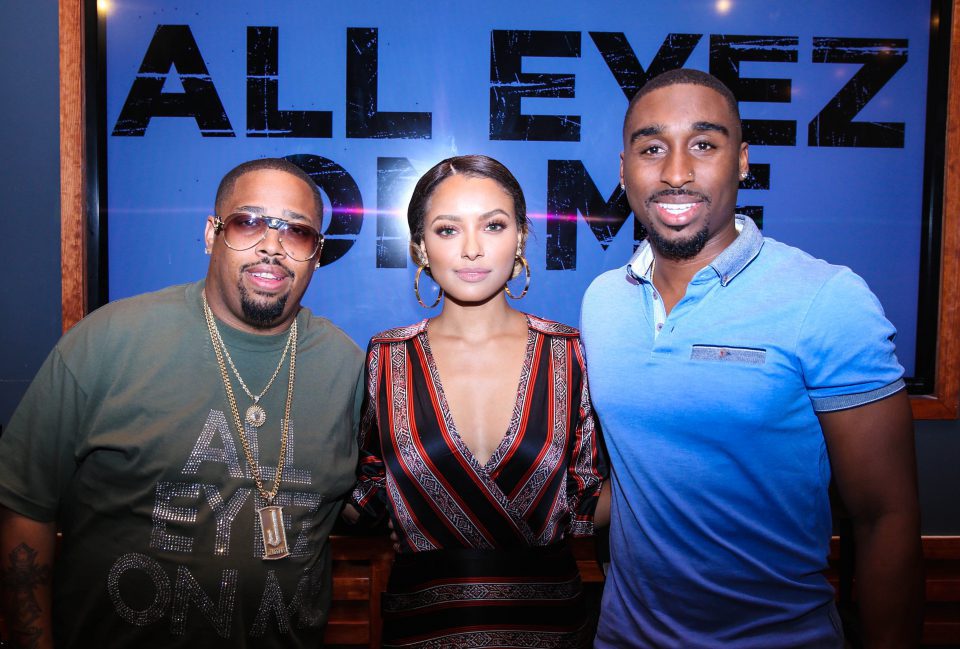 Sources alleging to be close to the situation say that once Hutton got the green light to move forward, he became one of the most arrogant producers in Black Hollywood, behaving unreasonably. The sources claim the reason the film took so long to be released is that the producer didn't do his homework and used music without obtaining clearances.
The dispute about licensing and who owned rights to what was the main reason for the push back of the film. Tha Dogg Pound rapper Daz Dillinger says he holds the rights to Shakur's "Ambitionz Az a Ridah" which he produced. Music publishing house BMG apparently objects, claiming that it owns the rights. The film, which was originally slated to hit the box office in September of 2016 (which marked 20 years since Pac's death); was pushed back to November of 2016 and then finally set to release by Lionsgate on June 16 which would have been Tupac Shakur's 46th birthday.
Singleton has not responded to Hutton's comments. What are your thoughts on Hutton's comments regarding Singleton bashing him in the media?