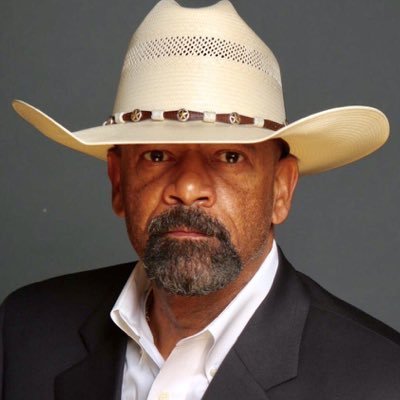 Sheriff David A. Clark, the radical right-wing law enforcement king of Milwaukee County, Wisconsin, has rejected the assistant secretary position at the Department of Homeland Security offered to him by President Trump.
In a statement from his adviser, it can be perceived that Clarke felt the position was beneath his qualifications.
"Late Friday, Milwaukee County Sheriff David Clarke Jr. formally notified Secretary of Homeland Security John F. Kelly that he had rescinded his acceptance of the agency's offer to join DHS as an assistant secretary," said Craig Peterson, an adviser to Clarke. "Sheriff Clarke is 100 percent committed to the success of President Trump and believes his skills could be better utilized to promote the president's agenda in a more aggressive role."
In other words, Clarke thirsted after a higher profile position befitting of a man who stomped relentlessly on the campaign trail for Trump. And, after consideration for a position that would relegate him to virtual obscurity and anonymity, Clarke has withdrawn his name from consideration.
The plan had been for Clarke to begin in his new role at DHS at the end of June but according to a source close to the situation, his appointment had been subject to delays that played a part in contributing to his withdrawal.
Clarke who enhanced his fame as a vocal supporter of Trump during the presidential campaign is a controversial figure in his own right. Clarke originally attained national notoriety (or infamy) a few years ago when he equated the Black Lives Matter movement to "anarchists" who promoted violence. Since publicly accepting the job at DHS he has been accused of plagiarism and before that, he had come under fire for the conditions in his jails that left at least one inmate dead. That inmate, incredibly enough, died due to dehydration because the deputies failed to give him water.
Another inmate, a Black pregnant female, was reportedly raped repeatedly by one of Clarke's deputies and was also forced to deliver her baby while being shackled to the bed. That woman was eventually sued and won millions of dollars in damages.  
Clarke met with Trump in Wisconsin on Tuesday and they discussed what other roles Clarke could fill that would support the Trump agenda.
"The sheriff is reviewing options inside and outside of government," Peterson said. "Sheriff Clarke told Secretary Kelly he is very appreciative of the tremendous opportunity the secretary was offering and expressed his support for the Secretary and the agency."