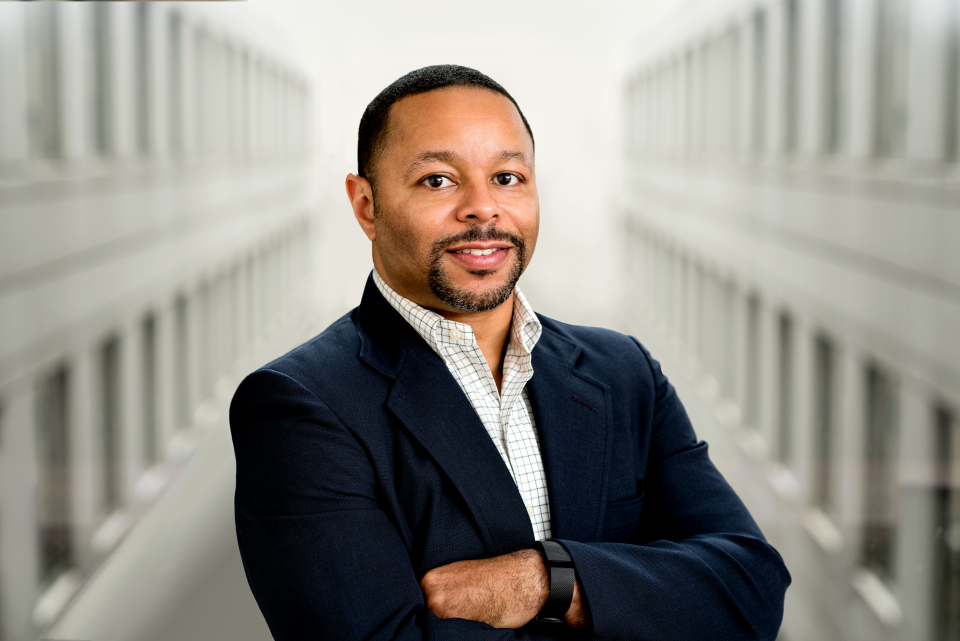 Antoine L. Lee is an HR professional who attended the University of Louisville where he obtained a bachelor's degree in sociology; and later Webster University, where he obtained a master's degree in human resources management. He's a member of the Society for Human Resource Management, has a Professional Human Resources Certification (PHR) as well as SHRM Certified Professional (SHRM-CP) credentials.
Here, he shares what inspired him to choose this career path.
What inspired you to work in the human resources industry?
I wanted a career where I could make an impact on peoples' lives all while in a professional environment. I actually stumbled upon the field of human resources when seeking an internship to fulfill a requirement for a class that I was taking in undergrad. A steel manufacturer in Kentucky partnered with the university that I was attending to offer a student an opportunity to work for them as an HR generalist for the fall semester. By happenstance, the HR manager retired during my internship and the job was offered to me because of my job performance and demonstrated ability to adapt to both the culture and role in a relatively short period of time.
Please explain the function/purpose of Human Resources (HR).
There are many different aspects and functions of Human Resources. Some would consider HR Professionals to be "glorified compliance officers" but our purpose is much more imperative to business operations and the success of companies and organizations than to be reduced to that label. Overall, Human resources is vital to the life cycle of employees beginning with recruiting them throughout their tenure with companies and organizations. Within my role as an HR generalist, I touched every aspect of that lifecycle to include recruiting, benefits administration, training & development, employee relations, payroll, etc. The benefit of having exposure to all of those functions within the Generalist role as well as working within the capacity of an HR business partner and consultant for 10 years allowed me to determine the areas that I wanted to specialize in. I naturally gravitated to employee relations and training & development work.
What do you find to be the most challenging experience you have had in your 20 years in HR?
You take an oath of professional confidentiality when you work in the field of human resources so I can't speak in-depth about any particular experience for that reason. I have, however, been exposed to and involved in some unnerving situations to include being deposed for an EEO-related (Equal Employment Opportunity) lawsuit that was filed. That entailed three hours of responding to questions, emails, documents and facts to the best of my knowledge, which can be a nightmare for an HR professional. We as HR professionals can be held personally liable in certain situations, which is the reason that integrity, operating in an ethical manner and abiding by federal, state and local laws are vital at all costs.
What does a normal day consist of for you?
My primary role and responsibilities are in the area of employee relations now, so a good amount of my work is cyclical. I have to be flexible with my schedule so that I am able to immediately respond to situations that occur. Also, the time of year dictates projects and assignments that I dedicate my time to daily. For example, there is an annual deadline that EEO-1 Reports are due to the Federal Government that is a part of my responsibility, I could be analyzing and providing statics and trends on exit Interview and employee turnover data [for] determining efficiencies, I assist with the creation, execution and follow on action planning of an annual Employee Engagement Survey, there may be an investigation that I'm leading or involved in that may take priority over all else for the day.
What advice would you give someone who is interested in entering into the HR industry?
The advice that I would give anyone interested in working in Human Resources is to try and get experience in the field as early as you possibly can. An internship within in the field would be ideal. The reason being that it's a difficult field to enter if you don't have any experience and rightfully so. Employers need to be assured and confident that you have experience dealing with and mitigating HR-related matters. It's not an occupation that allows for a great deal of trial and error. One mistake could result in a lawsuit for the employer and in some cases the HR professional.
Where do you see your career in the next five years?
I'm happy with the trajectory of my career in HR. The field is evolving almost daily at this point, especially as changes in laws and regulations occur with the current presidential administration, which increases the need for competent forward-thinking HR professionals. I'm on a path towards being a leader in the industry and giving back just as much as I'm receiving along the way. Within the next five years, I see my career expanding to include more educational and partnership opportunities. I'm passionate about helping bridge gaps in knowledge, making things more comprehensive and assisting people in discovering and exercising their capabilities so I'm looking forward to adding those things to my résumé.