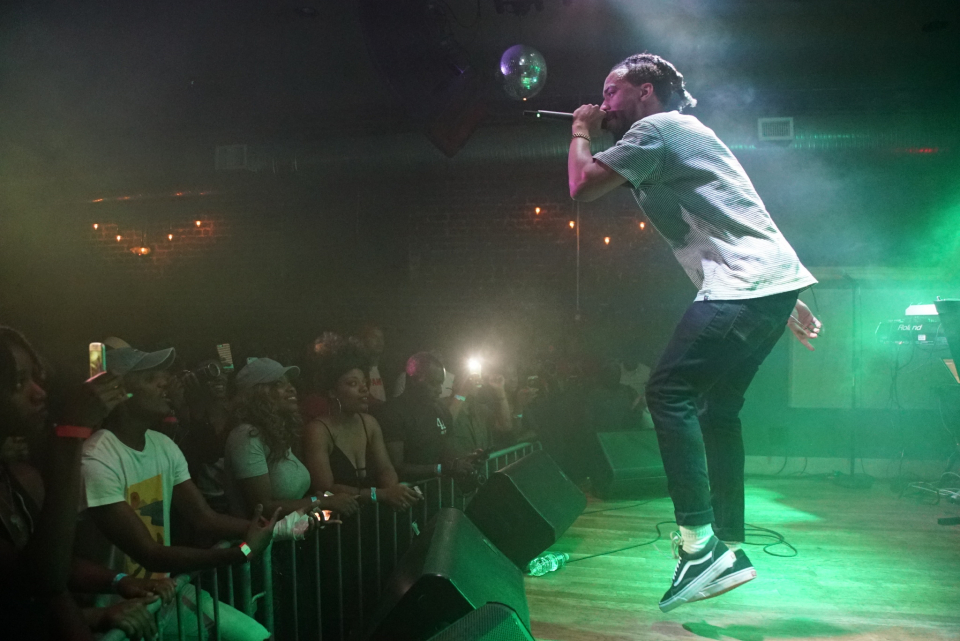 Many have claimed that R&B is dead but On The Radar featured artist Elhae is creating a new sound. At a first listen, you may compare him to Bryson Tiller or The Weeknd, but listen closer. His mix of conscious rap lyrics and smooth sounds is paving the way for a new generation in R&B.
Ro got the chance to catch up with Elhae as he headlined The Art of Metanoia: Art of Listening. Check out what he had to say about the future of R&B.
You describe your music as a result of hard work. Describe the hard work and journey it took you to get here.
I started when I was 14 years old. It was just a constant grind in a small city called Warner Robins, Georgia. Not to offend anyone, but the mindset of a lot of people there is very small-minded. A lot of people I know are still there because they have this content mindset. It's a type of city where you don't need to break out of if you don't want it. It's very comfortable. But for me, I kind of wanted more for myself, and figure out what I could do musically. In 2010, I came to Atlanta to go to school at the Art Institute. I learned all that I could about music and audio production while doing very small gigs with about two people there. Very humble beginnings, while working my way up. I was like a fly on a wall in rooms with people like Rick Ross and Pharrell, and just trying to soak up as much as possible.
You were born in North Dakota and raised in Savannah and Warner Robins, Georgia. You were also raised in the church. How did these places shape your unique sound that blends R&B and conscious rap?
My dad was in the military so that's why I was born [in North Dakota] but I don't remember much of it. The church side of me is more of the conscious sound of my music. My mom and father are ministers so I try to think with an open mind and spiritually. My pops used to listen to a lot of R&B oldies and gospel so I was always intrigued by that mix. My brother is four years older than me and he was the one bumping Cash Money, 504 Boyz, and The Diplomats, so I was getting two sides of the spectrum. It definitely shaped what I do now.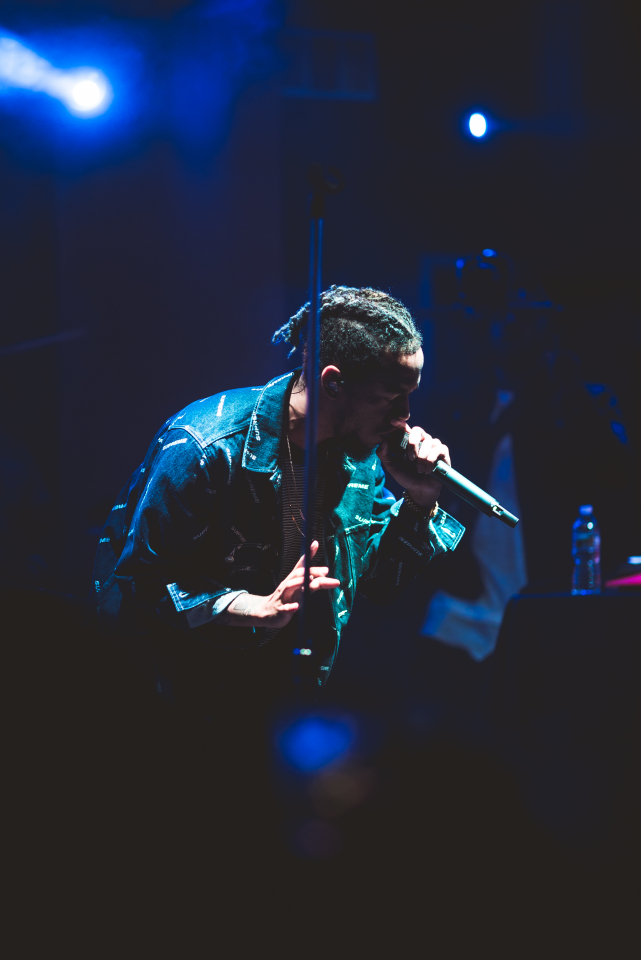 What gospel and secular artists did you pull your inspiration when creating your sound?
For gospel I'd say Fred Hammond, Tye Tribbett, Kirk Franklin, John P. Kee, Israel Houghton. Right now, for secular, it's definitely Childish Gambino, Jhene Aiko, and Pharrell. To be honest, I don't listen to a lot of music, as odd as that sounds.  
Since you don't listen to a lot of music, where do you pull the bulk of your inspiration?
I pull it from my past and within myself. Whatever vibe I'm on for the moment, comes out in my music. A lot of my songs don't come out because a lot of them are on a weird vibe but I'm working to make everything sound like it fits together.
Speaking of fit together, you came out in 2015 with AURA, then you followed up with All Have Fallen. Now we're on AURA II. Why didn't you consecutively follow AURA with AURA II?
I never thought I was going to do AURA II. I dropped AURA and it did wonderful[ly]. It had millions of plays [on Soundcloud]. I never expected for it to do what it did. [After,] I just went on to the next project like I would do any other project. AURA II was just an idea that a fan gave me because AURA was such a big deal to people. It was thought-provoking and deep so I just thought I'd give [my fans] more.
So what's your favorite track from AURA II?
Definitely "Circa 09" and "Bang Your Line."