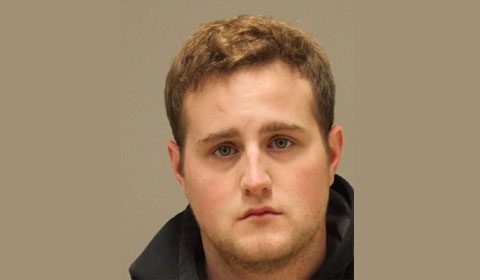 In 2016, the online file sharing service Dropbox noticed a possible crime. A user was accumulating a large amount of child pornography and the National Center for Missing and Exploited children was contacted. Eventually, law enforcement agencies were able to trace the account to Tyler Lowis, 23, of Sparta, Michigan. An investigation was launched in August 2016 and authorities soon found that Lewis was a sick, rapist, pedophile that had been abusing two young boys for the past two years.
The boys were 13 and 11 when a married Lewis began sexually abusing them at a mobile home community. When police raided his home, they found multiple electronic devices with footage of Lowis raping his victims. One tablet computer was beside his bed and contained perhaps the most disturbing images of sexual assault. Court records show that Lowis would dress the boys in diapers and make them drink out of sippy cups. One victim stated to police he had sex a "crap ton" with Lowis, and that Lowis would muffle his screams with a pacifier because the sex hurt.
In August 2016, Lowis was arrested and faced multiple charges that included first-degree criminal sexual conduct during a felony, child sexually abusive commercial activity and using a computer to commit a crime. He was facing life in prison on those charges and this week he appeared in court as part of his criminal trial. Lowis pleaded guilty to four charges, including two counts of first-degree criminal sexual conduct, which is punishable by up to life in prison. In exchange, five other charges were dismissed. He will next appear in court for a sentencing hearing in September 2017.