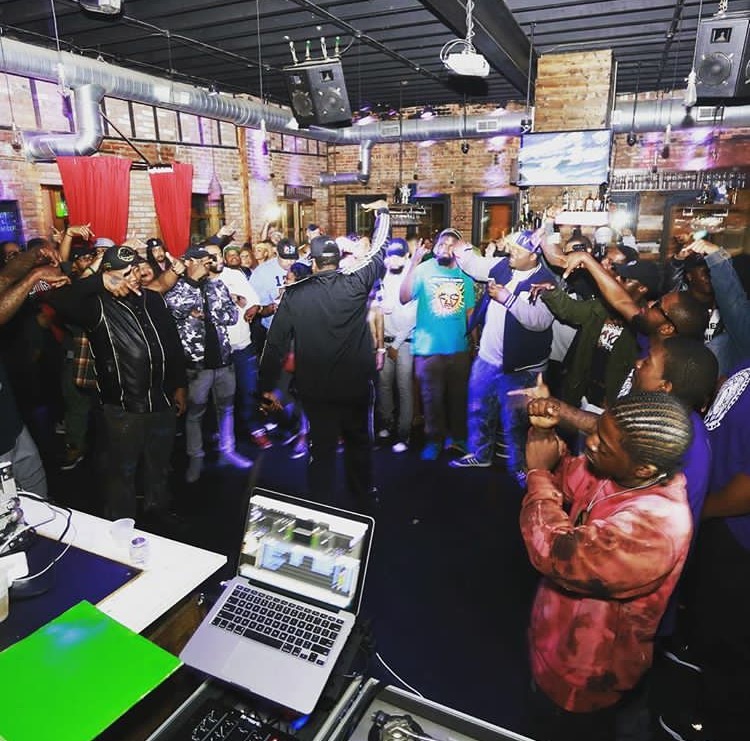 When you put together the Violator All Star DJs, XXL Radio, good music, Hpnotiq, and One Dope Inc., you get One Dope Rooftop music showcase as an end result. One Dope Inc. is one of Detroit's outlets for all indie music artists to gain exposure, and possibly win a chance to perform live and be interviewed live on air on the Dash Radio Show with Supa the DJ from XXL. DJ, Antonio "DJ MIX" Jones,f ounder of One Dope Rooftop Show, has a passion for showcasing Detroit's best and brightest hip-hop talent and believes that this opportunity is to be taken seriously.
One Dope Rooftop Show is sponsored by Hpnotiq, hip-hop magazine XXL, and legendary DJ Coalition Violator. Select performances are broadcast through their Dash Radio after careful reviews from the Coalition DJs. The showcase is held monthly at Exodos Rooftop Lounge in Greektown, in downtown Detroit. The atmosphere of an upscale rooftop showcase brings high anticipation of great performances, on a hot summer night with drinks, finger foods, and some of the best artists in the city. The showcase hosts nearly 16 artists who maintain a strong following in the city, and before each show, the artists are featured on One Dope INC's SoundCloud page for pre-exposure. Previous rooftop showcase performers headlined local artists such as Nick Varsity, TJ Upshaw, Fly Boi Peoples Evan The Twerkgod, Drew Parks, Mike Loui, and FlyBoyChris. On their most recent show, Evan The Twerkgod, and Mike Loui were the lucky winners selected to broadcast live on Dash Radio with DJ Supa.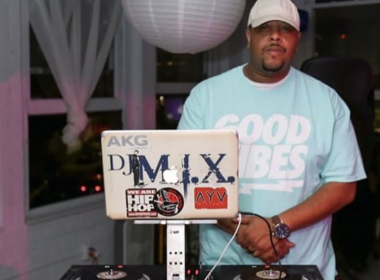 One Dope Rooftop Show will return tomorrow, Aug. 16. Rolling out kicked back with DJ Mix to get more details of the showcase opportunity. 
How long have you been a DJ in the city? What challenges are the most common when you're dealing with indie artists from the D?
Eight years. … Sometimes a local artist can be a bit arrogant when the 'hood starts to like their music. They overlook the club DJ and once that song is old to their immediate demographic they wanna try and get us to spin their song. Both the club and the 'hood should gain the same respect.
How did you get XXL involved with this initiative?
I'm a part of Violator which is a management company out of New York, and they helped facilitate that XXL deal. So shout out to them!
What are the resources you think that Detroit is lacking for indie music artists?
Press! We need the people outside of Detroit to take our music scene seriously. But this can't happen if they aren't familiar with what goes on here. That's where the press comes in. Most artists don't have a PR person while they're coming up, so it's my job to be that for them if they perform at my show.  
Has there been any breakout success with the Rooftop Show?
No signees as of yet, no big deals. But the show is growing and gaining a following. I'm excited to see where it will be in five years.  
What are your plans to expand the One Dope Rooftop Show?
The plan is to have a show in each major city, but I wanna focus on Detroit right now. By gaining the proper notoriety locally, it will help us gain that national following we eventually want to see.
Where can our readers find out more about this opportunity?
On Instagram – @onedopeinc or @djmix1981
Photo gallery credit: Kristina Mitchell for Steed Media (except where noted otherwise)