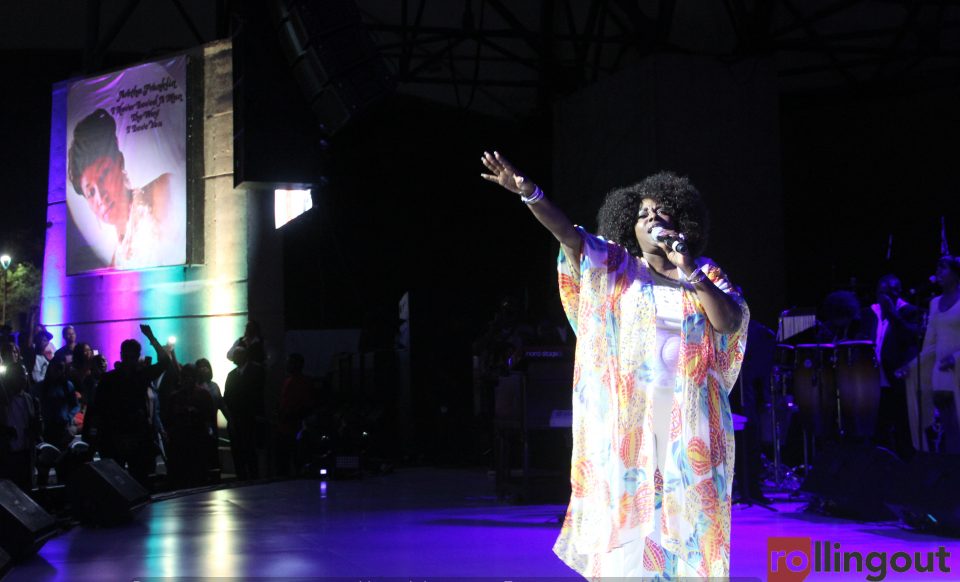 Aretha Franklin was the people's queen, and as such, one day before her homegoing services were held on Friday, Aug. 31, 2018, a free tribute concert was held in her honor at the beautiful Chene Park Amphitheater located alongside the Detroit River in Detroit. Among the performers were Detroiter Keith Washington, R&B songstress Angie Stone, L.J. Reynolds of the Dramatics, R&B crooner Raheem DeVaughn, Regina Belle, and Johnny Gill. Also performing were several Detroit favorites including Angela Davis, Kimmie Horne, Gwen Foxx, Beth Griffith, Steffanie Christian and Tasha Page-Lockhart, who sang a medley of Aretha's hit songs including "Freeway of Love," "Chain of Fools,"  "Rose is Still A Rose,"  "Something He Can Feel," "Day Dreaming,"  "Until You Come Back to Me" and "Never Loved a Man."
The tribute was a free concert to give Detroiters a chance to say goodbye to their beloved queen. Tickets were distributed by Ticketmaster and sold out in less than five minutes. The show started with a warm house welcome from Right Productions President and CEO Shahida Mausi and was immediately followed by a jazz set that included Joan Belgrave, Dee De Bridgewater, Jean Carne and Ronnie McNair. Ralphe Armstrong served as MC for the jazz portion.
The queen's grandkids took to the stage next and spoke of their memories of their iconic grandmother. The gospel portion of the celebration came next and a 25-voice choir performed all-time favorites including "Every Mountain" and "How I Got Over" and it concluded with a moving liturgical dance to Aretha's gospel hit "Mary, Don't You Weep."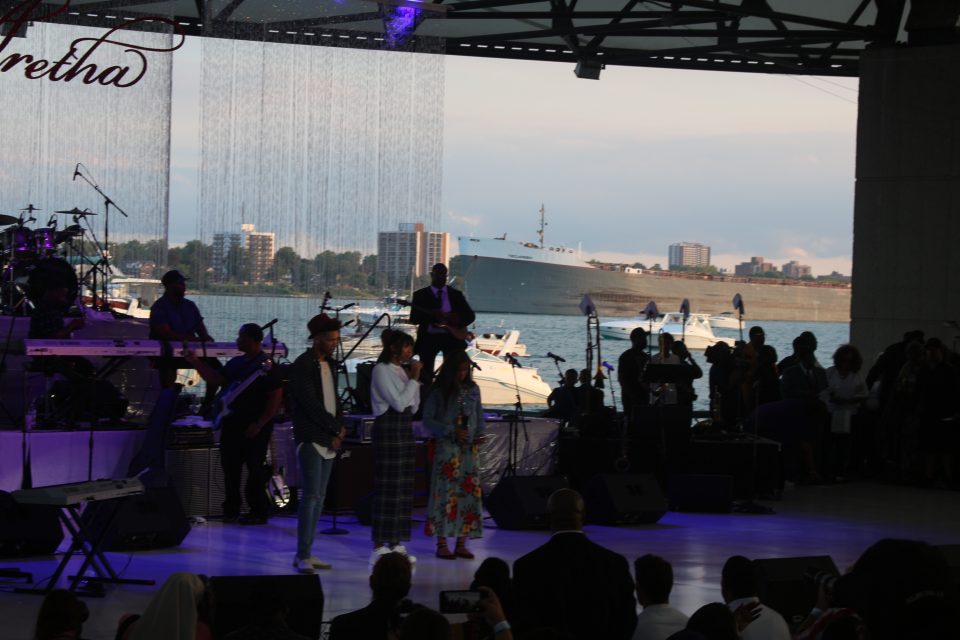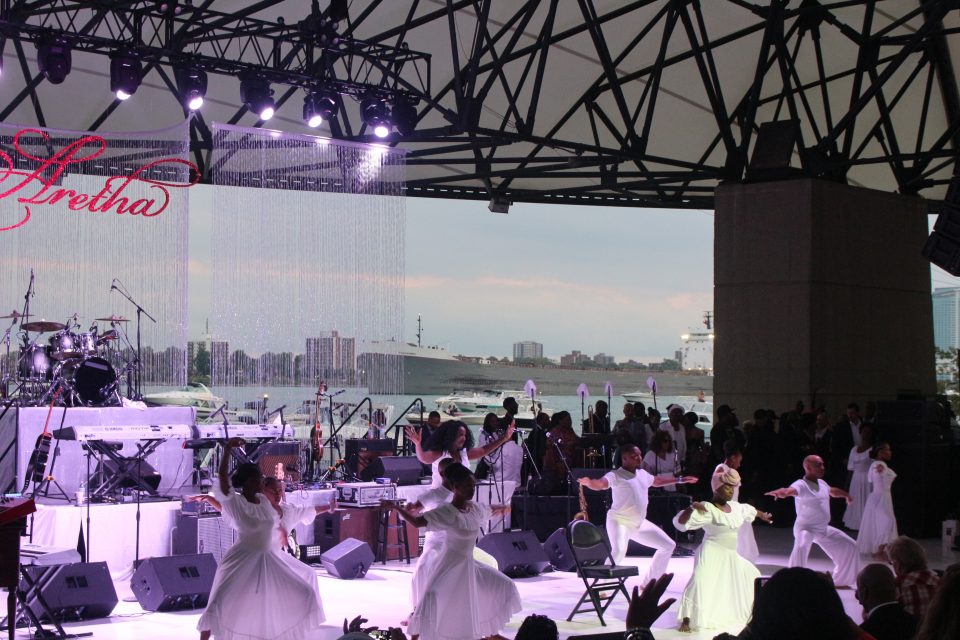 Tyler Perry and the cast of "The Haves and The Have Nots" made an appearance, as well. Perry spoke of fond memories, including the time when Franklin wanted to speak with Madea (Perry's signature character in all of his movies), and he graciously obliged. He also reminded the crowd that Aretha's favorite TV show was "The Haves and The Have Nots," as he introduced the cast to the crowd. Funny lady Jennifer Lewis followed Perry and had much to say about Aretha's sweetness. She explained a scenario where a woman exclaimed to her that "…Ms. Franklin must have been so sweet." Lewis' hysterical response to the woman was, "…B%TCH! Wasn't nothing sweet about Aretha! Go on. Hit a wrong note and see what happens! Sweet? That ain't no adjective you use for a diva!"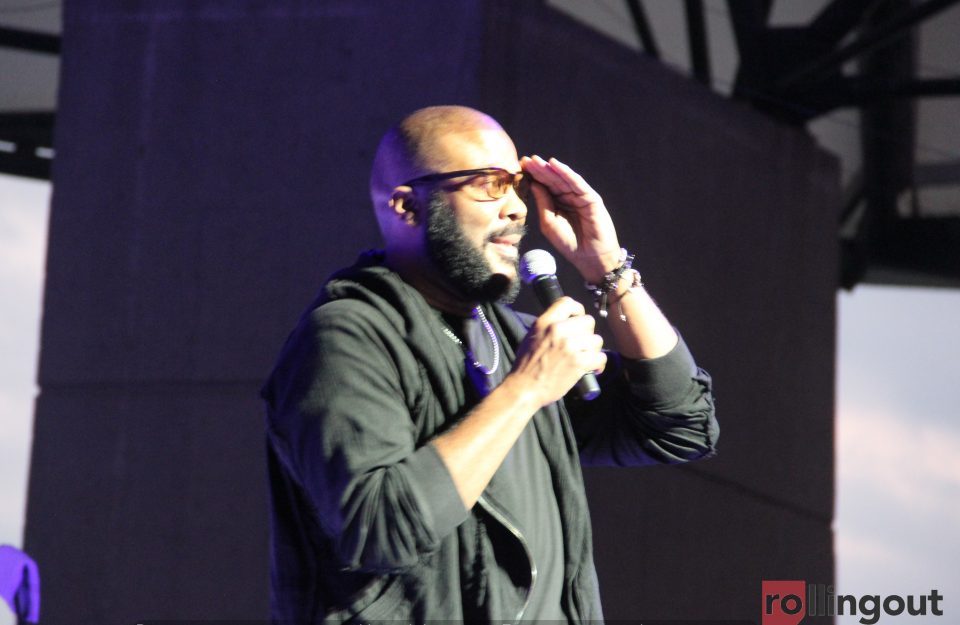 Next to the stage were several Detroit singers who threw down for the queen in bright yellow ensembles. Angela Davis was up first and sang "Chain of Fools". Kimmie Horne, who also happens to be a descendant of the legendary songstress and actress Lena Horne sang "Think". Gwen Foxx sang "A Rose is Still a Rose" and KIKO gave a sexy performance as she sang "Something He Can Feel". Beth Griffith made her way to the front of the stage as she sang a sultry and sensual rendition of "Day Dreaming", Cherri Black, who toured with Katy Perry as a backup singer, belted out "Natural Woman". Steffanie Christian sang "Willing to Forgive You", and Aneasha Birchett sang "Until You Come Back to Me." Tasha Page-Lockhart ended the solo portion of the tribute with a passionate, heart-felt rendition of "Never Loved a Man."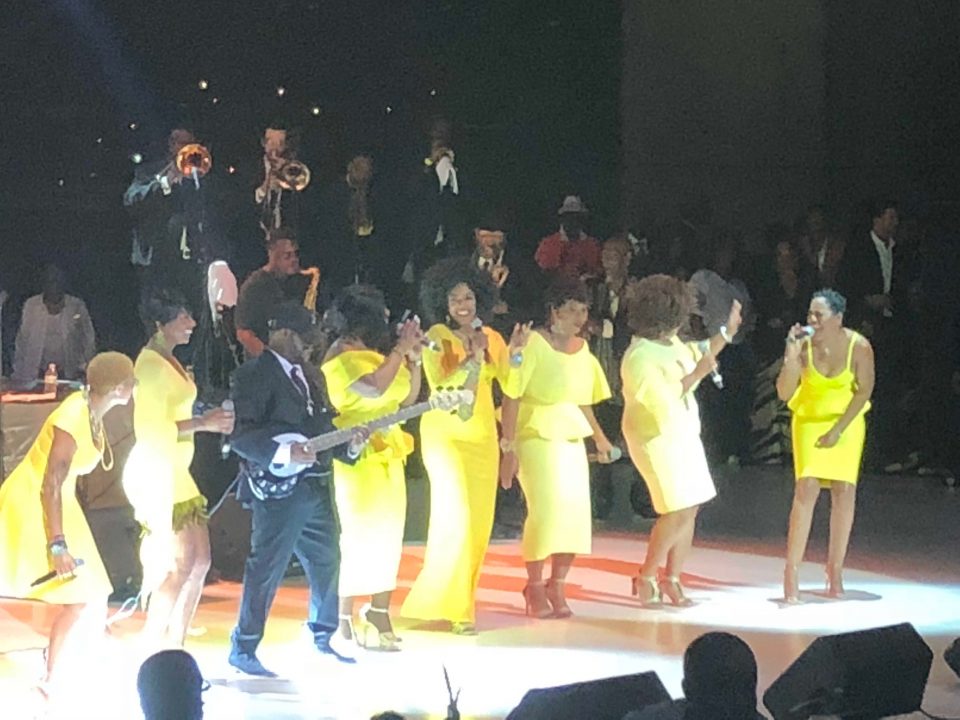 The tribute concluded with remarks from retired Judge Greg Mathis, a video tribute from Berry Gordy, and an all-star tribute that included Keith Washington, Angie Stone, L.J. Reynolds of the Dramatics, Raheem DeVaughn, Regina Belle, The Four Tops and Johnny Gill.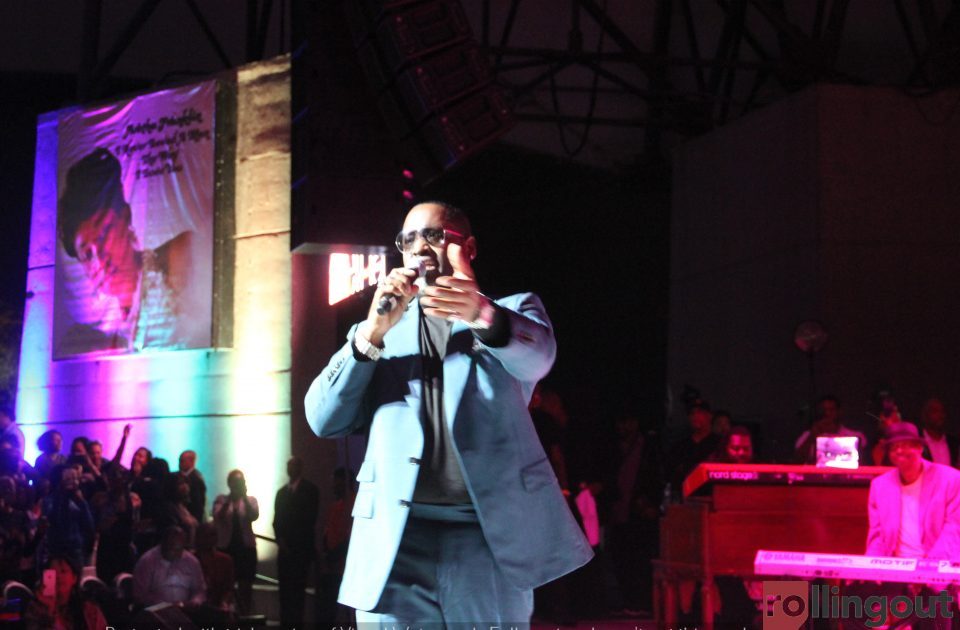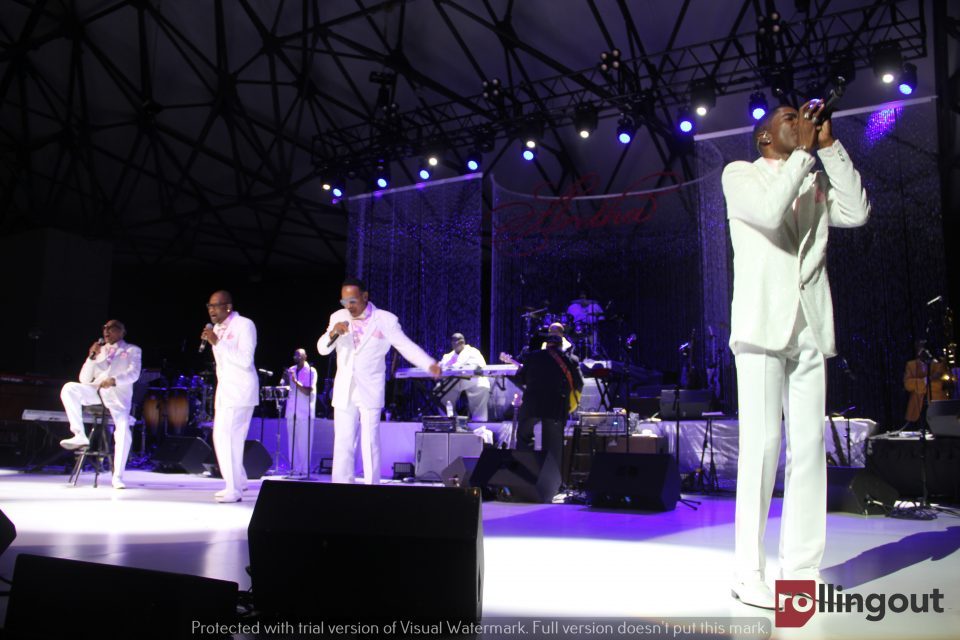 Take a look at a video where the Detroit singers strutted their stuff. You can also see below where Grammy winner Regina Belle gave rolling out an impromptu exclusive performance of her favorite Aretha song "Don't Play That Song." Let us know in the comments what you think about the tribute concert and also Belle's flawless backstage performance.