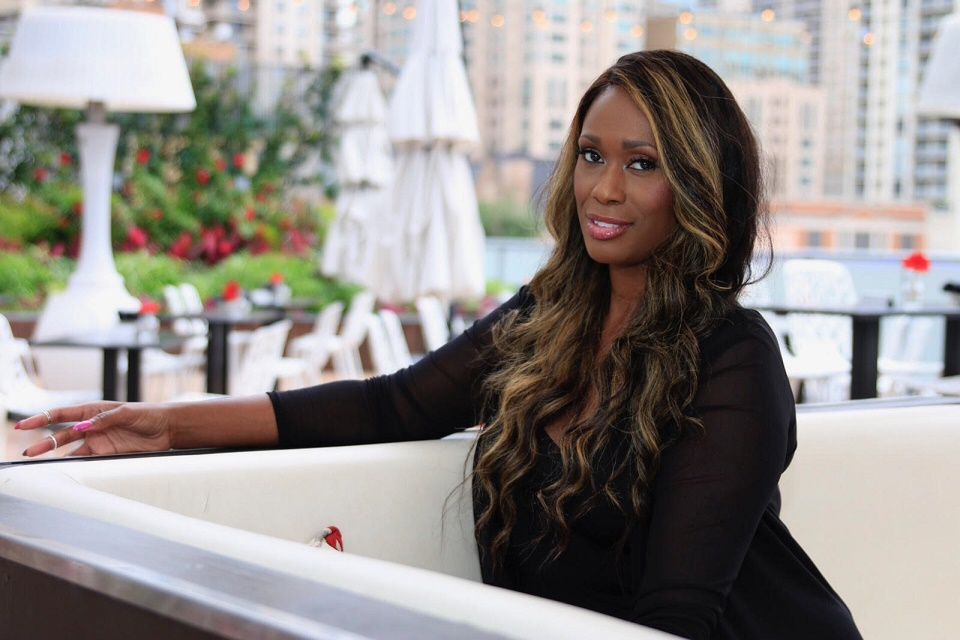 Media in all forms, from audio to video to social helps to shape minds and opinions. The individuals who hold the keys to this vehicle of expression have a responsibility to the world. We spoke to Nekia Nichelle, a digital and broadcast journalist who covers entertainment, lifestyle, beauty and fashion. Read on to find out what motivates her in this profession and the value she would like to add to the world.
Talk about what motivated you to pursue this profession.
Not to sound cliché but back in 2007, I just had a moment with God. I had just moved back to Chicago from Orlando, [Florida], and I knew that I didn't want to work a 9-to-5. After a day of being tired of the rat race, I laid on my bed and spoke to God. I said, "God, I just want to get to know celebrities in a respectful way." A couple of months later, I started my own production company and entertainment TV show. My first celebrity interview was with Nelly and the whole St. Lunatics.
What has your experience been like in media as a Black woman?
It has been interesting. I haven't had any blatant moments where it has been a reason for exclusion. However, the moment where it has been the most challenging is when I'm dealing with male counterparts or trying to build with other Black media professionals.
What is the most challenging aspect of what you do?
The most challenging aspect is simply just trying to navigate the business. Building your brand is hard. I know how to work hard and that's all I know how to do. I've been self-taught throughout this process which was extremely easy for me. But building my brand, meeting the right folks, securing monetary value and bringing attention to what I'm doing has been the hardest.
What is the most rewarding aspect of what you do?
The most rewarding thing about what I do is when I know I've touched someone through my work. It really shocks me and makes me emotional when people come up to me and say, "You are an inspiration" or "You are great at what you do." Those moments I cherish and they motivate me to keep going despite the challenges.
What is your ultimate goal?
Let me start by saying my goals are compartmentalized by levels. I'm not sure what level I'm on with my goals but I know I still have ways to go. Currently, I would love to co-host a morning TV show that's similar to "The View," "The Real" or "The Talk." A show where I can wake up with viewers daily and they can get to know me. I would also love to have my content on a bigger platform.
How does what you do add value to the world?
In our current state of affairs, the world is bombarded with negativity. I think the positivity I bring adds value to the world. People need a balance. When someone sees my content, they will notice there isn't any gossip involved. Yes, gossip might bring numbers but I want my focus to remain on uplifting, having fun and letting people tell their story. If they want to share the scandal then that's great too but it's not something I dig for.
What is next for you?
Network TV on a national level is what's next for me. I have been blessed to have the opportunity to be featured on a national network. On several occasions I've been on TV One's "Fatal Attraction," however, I see more national opportunities in my future.
What words of encouragement do you have for those who aspire to follow your path?
Stay consistent, work hard and stay the course!
Social Media – @NekiaNichelle