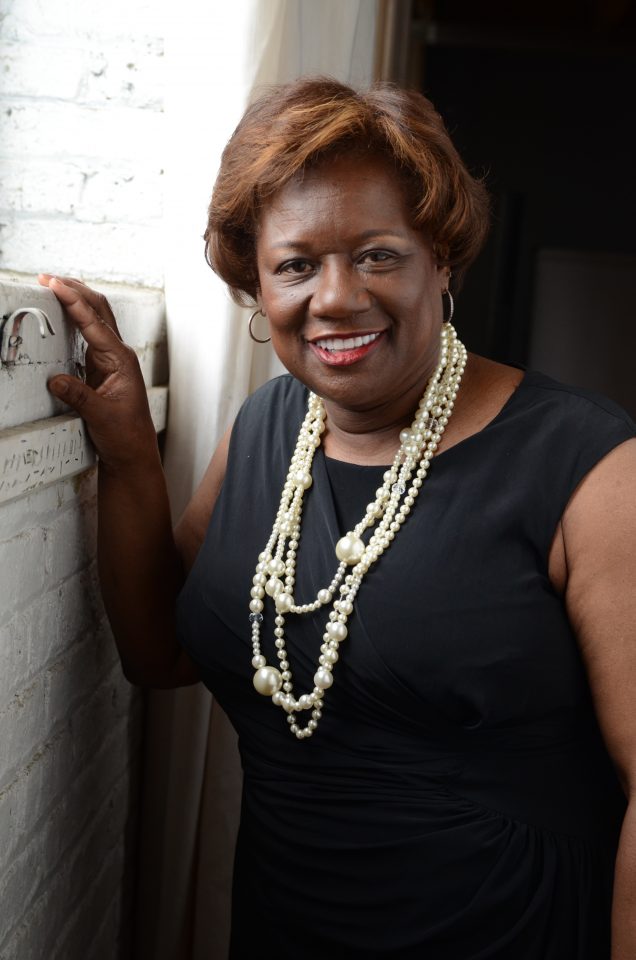 Patricia Andrews-Keenan is a PR and media relations thought leader who worked extensively in corporate communications in the telecommunications industry before opening her own boutique communications practice, the Tallulah Group Inc. in 2008.
The Tallulah Group, which was named after her Louisiana hometown, embraces a mix of traditional and digital communications strategies to optimize each of her client's message. Clients, including The Walter Kaitz Foundation, University of Chicago, The Harlem Fine Art Fair, African Festival of the Arts, The National Black MBA Association, the Cook County Bar Association to name a few, look to Andrews-Keenan as the go-to person for media, public relations, community outreach, speechwriting and executive positioning.
A prolific writer, blogger and frequent contributor to local and national publications, including Minority Business Enterprise Magazine, Black Enterprise magazine and the Chicago Defender, Andrews-Keenan's work has been awarded the Gold and Silver Anvil Awards from the Public Relations Society of Chicago, and she has received numerous personal awards as well. Andrews-Keenan's background encompasses stints as a journalist (having received her degree from Grambling State University), PR manager, government affairs director, communications and corporate affairs executive with top-drawer companies including Comcast, the Nielsen Company and AT&T, and she gives back through board work with the South Side Community Art Center, and many other nonprofits within the city of Chicago.
We spoke to this dynamic woman to get her take on what it means to be a female African American leader, business owner and superwoman.
As a Black woman, what do you consider your superpower to be?
I have a calming effect on others. Even in stressful situations, people tell me I keep my cool making it easier for them to do the same. I'm pretty unperturbable!
What key skill sets or qualities make you unique as an African American female leader?
My ability to synthesize information. I am adept at taking big concepts and boiling them down so they are understandable to others. I'm also great at taking a project from concept to completion.
What thoughtful or encouraging piece of advice would you give to your younger self? 
Carpe diem! You'll never regret attempting the things you set out to do, you'll always regret the things you never tried. I don't want to say "I wish I had!" on my deathbed.
Why is it important for women of color to lead or work in leadership roles and decision-making capacities?
Women of color are natural leaders. We lead in our families, in our churches and our communities, many times it's just innate. Leadership in a corporate environment requires the same drive, determination and get-it-done attitude we already possess.
If you could thank any Black woman history maker for her contributions to society, who would it be and why? 
My major in college was journalism and I continue to be awestruck by the bravery of Ida B. Wells. She fought tooth and nail to call this country's attention to the genocide that was lynching in America and she did it at great personal risk to herself. She is a still an unsung shero.
Why is it important for seasoned and experienced Black women to reach back and help younger women of color? 
To whom much is given much is expected. Many times, women of color are leaving powerful positions and there is no one that looks like them in the pipeline. That cannot stand, especially when there are so many fearless and talented young women coming behind us. We have to pave a way for them.
How do you feel about the hashtag #CollaborationOverCompetition? 
There is a special place in purgatory for women who don't help other women, so bravo on #CollaborationOverCompetition. Make no mistake though, fakers will be found out.
What are your thoughts on taking risks? Making mistakes?
Never taking a risk in life is to never have lived. I believe "I am my own shero!" Much more [learning] is gained from mistakes than from successes. I just started a collaborative called Pigment [www.pigment-intl.net] for the multicultural arts community. I realized if I didn't start it, no one else [would have].
What are three success habits you implement into your daily routine to maintain your success, sanity and peace of mind?
To-do lists are a must for me, they help order my thoughts and my day; I like to maintain schedules, for instance on my passion project I commit three hours each Sunday to access where I am and plan for the upcoming week; and I return calls and email, even the tedious and dreadful ones. People need to know you are accountable.
As a successful woman in business, what is your greatest or proudest achievement?
Taking what I learned in the corporate sector and turning it into a business named after my hometown, The Tallulah Group. I always wanted to do something to honor the place where I grew up because it made me who I am. And even though it's tough wearing all the hats, I can now unequivocally say that I wouldn't have it any other way.
Who is your biggest inspiration? Why?
My grandson, because he is fearless. He's 8 and speaks his mind — sometimes too much; he knows who he is and when you ask him if he wants to try something new he always says yes. I want to be just like him when I grow up.
If you could have any person in the world become your mentor, who would it be and why?
Ida B. Wells certainly, Zora Neal Hurston because she was such a keen observer of our people. Living, I'd say Jeff Bezos because I'd like to know what world domination feels like.