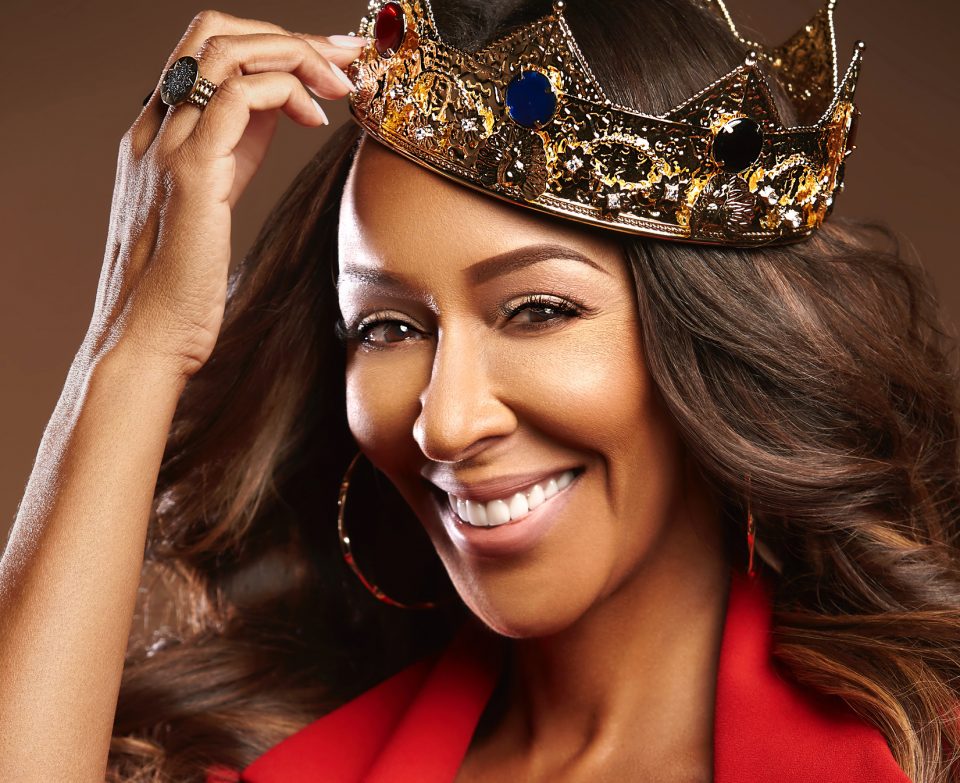 DeDe McGuire is one of the hardest working women in radio. She can be heard weekday mornings hosting her syndicated morning show, "DeDe in the Morning," on KKDA/K104 in Dallas, Texas. McGuire has appeared on CNN, FOX, Oxygen, and BET and interviewed political leaders such as former President Barack Obama and Hillary Clinton, as well as celebrities such as Jay-Z and Beyoncé.
The talented McGuire spoke with rolling out about her growth and development as a media personality.
How did you get your start in radio?
I got my start in radio at a western radio station in the small town of Copperas Cove, Texas. I was the receptionist there while going to a local community college. The station was doing a silent Christmas auction to raise money for children's charity. I walked into the studio while the afternoon DJ was on the air. He asked me to pick up an item and describe it on the air for him. I jumped on the mic, described the item, by adding my own personal flavor. The radio station owner's wife was listening to that day and called him and told him to train me to be on the air. She thought I had a great personality and a nice voice. They trained me and I practiced during my lunch breaks. I would also go up to that radio station on the weekend to practice, and the rest they say is history.
When did you know that radio would be your career?
I went to college majoring in journalism because I wanted to be a news anchor. While in school, many people said that I had too much personality to be a straight-laced news anchor. I took a radio receptionist job because it felt like the logical thing to do at the time. All of my friends kept saying I needed to do radio. Once I had the opportunity to be behind the mic and learn about radio broadcasting, I just loved it.
What has been the most challenging aspect of your career?
The most challenging aspect of my career would have to be taking over the morning show at our local affiliate station in Dallas, KKDA/K104. I was not hired as the host of the show initially. I was hired to add extra flavor to their morning show that was going through a transition. At the time I was already on another syndicated radio show, The Doug Banks show. It had recently moved from syndicated mornings to being syndicated in the afternoon. After two years with K104 in Dallas and after many post changes, my producer Gary Saunders as well as the program director Geo Cook suggested I take over the show. They were both aware of my extensive radio background and knew that I could hold down the position.
Of course, this opportunity didn't come without challenges.  When I took over as host of the morning show six years ago, there were very few women on a national scale as the main host of a morning show. Most often, a woman is the co-host on a morning show or you may hear her mid-days. The pressure and the demands of my bosses were very challenging. They were expecting perfection and instant success early on. I was just trying to get my feet wet.
The adjustment of transitioning from the co-host to the main host was challenging, along with earning the respect and trust of your coworkers who watched you go from being an extra voice, to co-host and eventually the host. I often tell people there were times that I didn't want to get out of bed to go in in the morning, but my husband Chris would push me and say to me "this is bigger than you." He would remind me all the time that this was about advancing other women. Because if I could do it and succeed, it would open more doors for other women. Six years later, I see the impact as more women are becoming morning radio show hosts.
What sets you apart from others in your field? 
I think my level of professionalism and my love and knowledge of radio sets me apart from others. I'm a student of the game. I continue to evolve as radio broadcasting evolves.  The way people use radio has changed and the radio host has to change along with it. I continue to do my best to evolve with the listeners. Radio is what I love to do. I love the immediacy, I love the transparency, I love the entertainment, fun, and joy that radio brings to listener's lives. I'm extremely blessed to be doing what I love. I thank God daily.
What advice do you have for aspiring radio personalities?
My advice to aspiring radio personalities is that if you're getting into radio just to get on the VIP list of a club or to meet celebrities than you're going to have a short career. I often tell people there are those in this radio business that have great jobs and then there are those that have careers. The difference is those that have made it a career have made a series of moves. "Careered" radio individuals have worked in several formats, several stations, most likely moved around the country, have done different daytimes and continuously evolve and move up through the ranks. I often tell those wanting to get in this business to be prepared to move, to work on holidays and weekends and to know that they may have to take one step backward to move two steps forward.