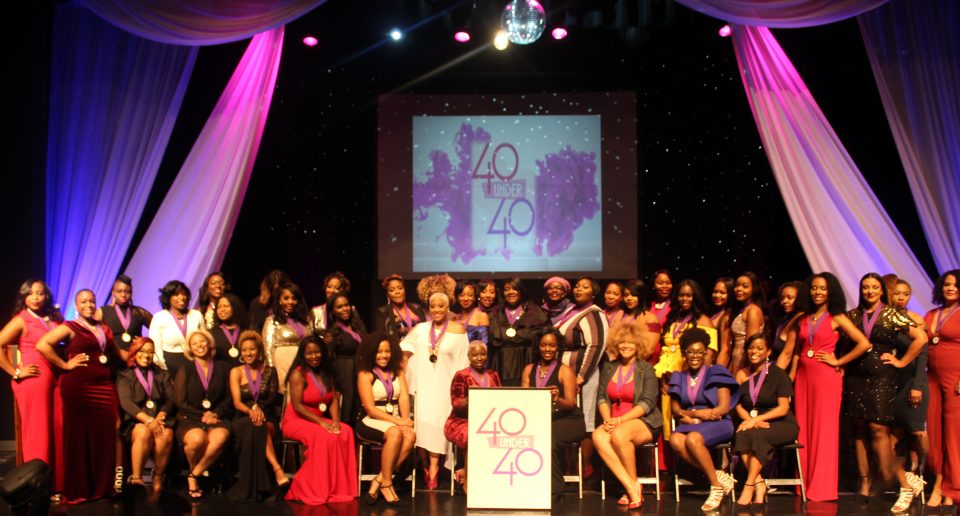 The 40 Under 40 Young Women Professionals League is a philanthropic initiative for women ages 25-40 developed to honor and recognize young women who are rising leaders making an impact in their field. This year's annual celebration was held at The DuSable Museum of African American History on the South Side of Chicago last week.
The venue was jam-packed with intelligent, driven, highly accomplished and sophisticated women from around the city. Mayoral candidate Amara Eniya was honored with an award earlier in the evening.
The spirit of the evening represented a celebration of sisterhood and an opportunity to lift up those who have worked toward the betterment of the community through their works. We spoke with the founder Cheresa Purnell and asked why this sisterhood is important.
"In 2015, I set out on a mission to build a network of young professional women who support the holistic development of women leaders and future trailblazers through the conduits of our four core values: leadership development, service, philanthropy, sisterhood. With that goal in mind, we founded the Young Women Professionals League (YWPL)," she said. "The difference with our organization is this is not just an awards ceremony. We are the only organization that actually works in an actionable sense after the awards are handed out, and the 40 under 40 Awards Ceremony, in and of itself, is a small part of what the YWPL is about. Our organization is about executing a call-to-action. We are creating a movement of women leaders to help empower other women and girls. Overall, I am still truly amazed by the synergy of the Young Women Professionals League and what our sisterhood has been able to achieve in just a few short years."
Take a look at a few pictures from the event below.