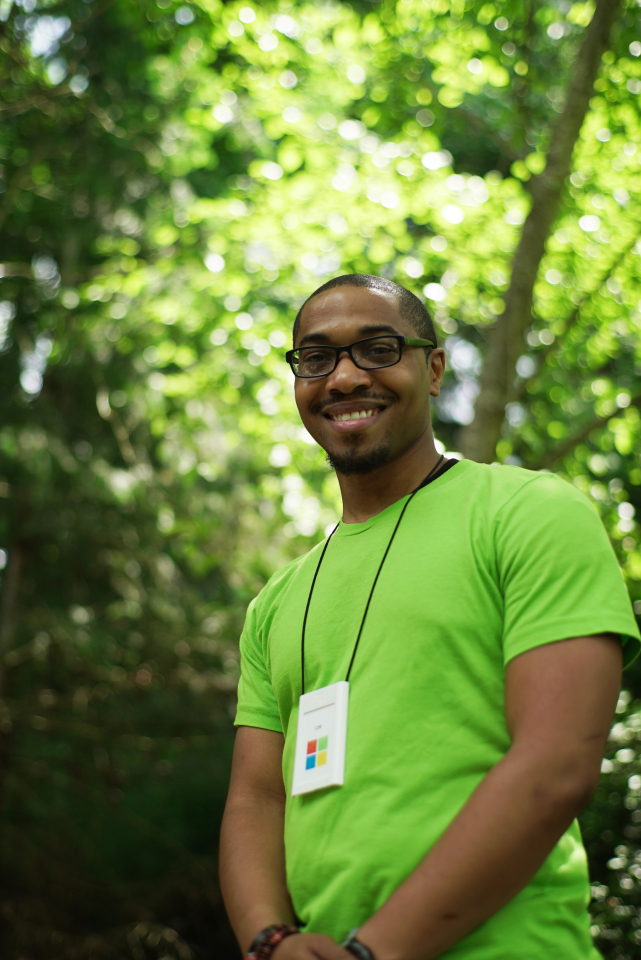 Lee Johnson is a learning specialist at the Atlanta Microsoft store located at Lenox Square Mall. In this role, Johnson is the ultimate subject matter expert when it comes to role, product, demo, and sales training for all team members in the store, teaching them about our product line-up, customer service skills, and resources that will prepare them to offer a world-class customer experience.
Read what he has to say.
What is the role of learning specialist? How do partners benefit from your knowledge?
The role of the learning specialist is to ensure that team members within the retail store retrieved and attain information on product knowledge, best practices and customer experiences. The learning specialist is in charge of new hire on boarding, content delivery, career growth, and team engagement, while still holding the team accountable for completing courses in a timely fashion.
Team members benefit from my role by growing their knowledge of Microsoft products, third party products and career development.
During the RIDE Conference, what can participants anticipate learning about Microsoft and career opportunities in the technology field.
Participants will be able to engage with Microsoft employees in a face-to-face interaction on devices and services we have to offer. We will be able to provide participants resources to pursue career opportunities that Microsoft has readily available.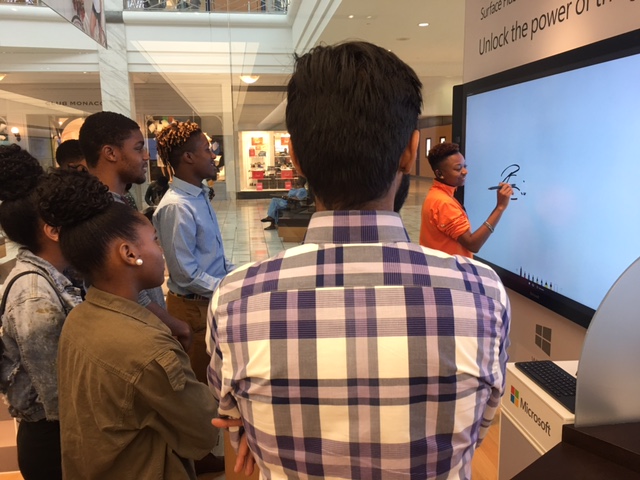 In your opinion, where do you see technology heading for small- to mid-size businesses.
Small- to midsize businesses have a huge opportunity to capitalize on affordable devices and services that can improve their productivity. With touch screen laptops, tablets, and desktops becoming more popular, there are multiple ways businesses can utilize the "power of the pen" with their Microsoft Office products. The key to success for small to mid-size businesses is to figure out which products and services work best collaboratively for their needs first, then pursue a streamline path to create a industrious path that their employees can follow.
As a Learning Specialist for the Microsoft Lenox location, you create fun customer experiences. can you give us an example what customer's can anticipate?
In the Lenox Square Microsoft Store, we have a wide range of experiences:
–Experience Virtual Reality with the HTC Vive & Oculus Rift.
–Learn about Microsoft 365 Business and how it benefits small/medium size businesses.
–Learn about Windows 10/Windows 10 Pro and how it can benefit your everyday life.
–Learn about Office 365 and it's collaborative features, optimized for touch.
–Experience the new Surface Family, featuring the Surface Laptop, Surface Pro, Surface Studio, and many more.