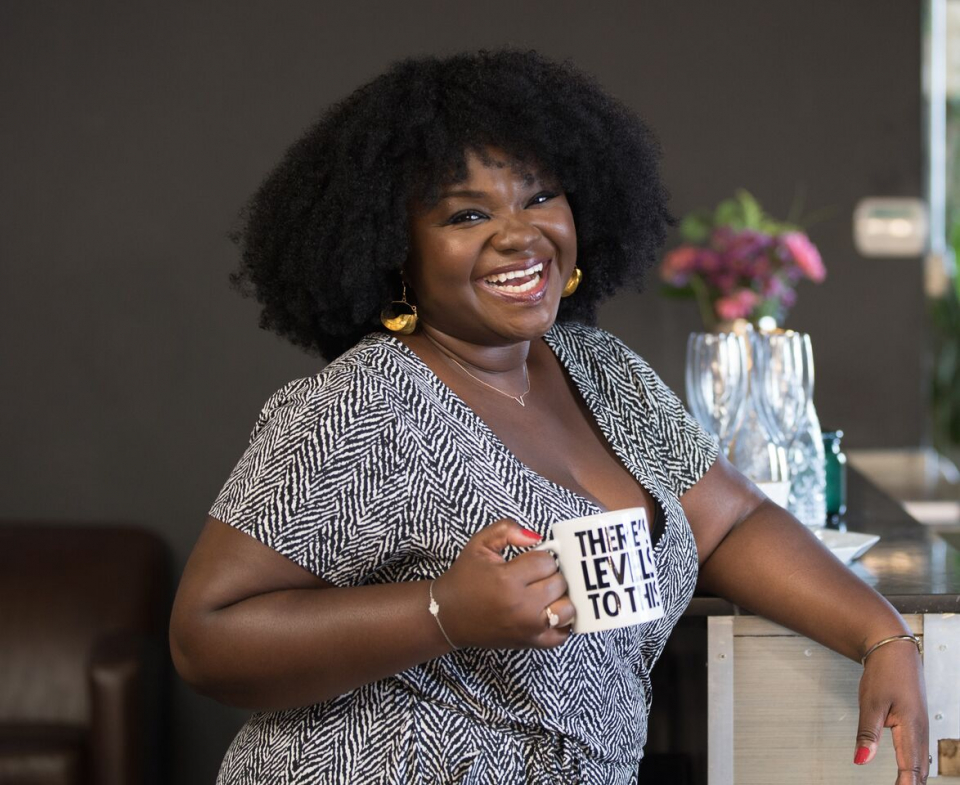 Immigrant. College dropout. No previous experience. These are not the words that come to mind when you think of entrepreneurship but it is the dynamic story that has transformed Vivian Kaye into a business powerhouse. Founder of the Canadian-based natural hair extension company KinkyCurlyYaki, Kaye has always stayed authentic to who she is. This transparency has allowed her to stand out in a highly saturated beauty market to provide protective styling that blends in seamlessly.
Kaye first entered the hair game in 2010 because she couldn't find many hair extensions that reflected her own kinks. Years later, her 7-figure company has exploded and can been seen on hundreds of tutorials, at beauty expos and even on Issa Rae, creator of HBO's "Insecure," in her recent Cosmopolitan cover. But through the success and even failures, Kaye has learned many valuable lessons that she strives to share with other aspiring entrepreneurs.
Rolling out sat down with the Ghanian hair mogul for more tips on creating your own lane and standing above the rest.
So tell us about the beginnings of KinkyCurlyYaki. What made you go this route with extensions instead of traditional options?
I didn't mean to start a company for this. I was looking for hair that I could wear. I was tired of seeing that "African in the front and Indian in the back" look. I had a wedding business prior to this and dealt with many ethnicities. I wanted to always look presentable but I needed it to look authentic to me. I started out looking for textures that looked like what would grow from my head and wherever I went, girls would ask me what my regime was, not knowing it was a weave. I was essentially trying to solve my own problem and when I started to do research I realized no one was really selling kinky hair. So during my down season for weddings, I decided to create a website and watched what happened.
What attracted you to entrepreneurship and starting a business of your own?
Well, I'm a first-generation entrepreneur. I was born in Ghana and immigrated to Canada. My mother used to show me pictures of her carrying me on her back and selling goods in the market. She didn't communicate that this was being an entrepreneur; it was just how she lived and made money to feed me. So I saw my mother do this all the time. Then I went to college, dropped out and didn't know what I wanted to do in life. I had a job at the time and was let go. I decided that because I was young and fresh, I should just go for it. That's how I stumbled into it.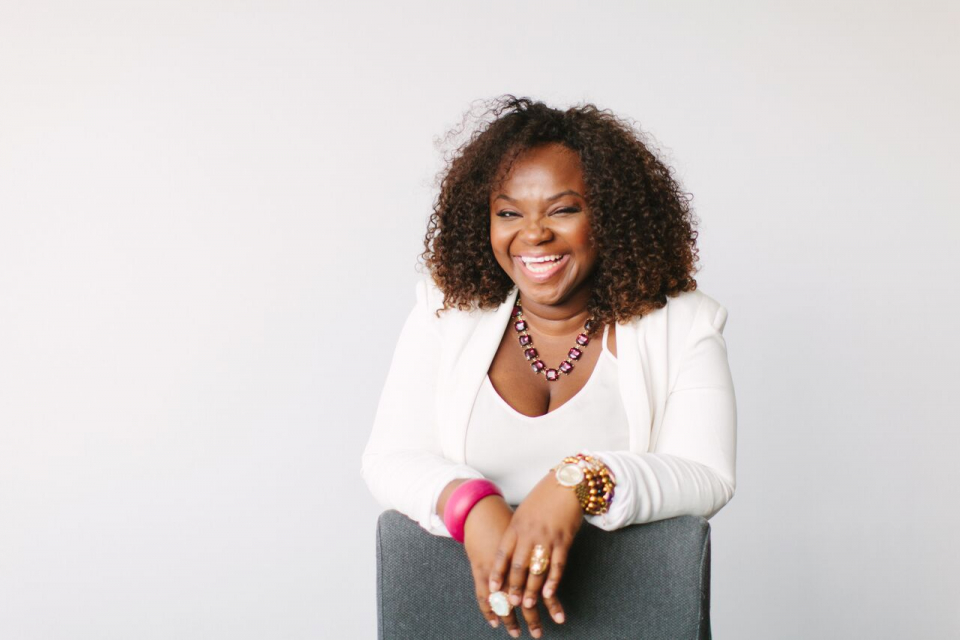 What advice do you have for young adults that may be afraid to step out on their own?
You can't be scared. If our parents, especially immigrants like mine, were scared to step out on faith and just do it then the world wouldn't be as great as it is. You are young and have nothing to lose. You can't be afraid to fail because failure is what builds character. It shows the world that this person is trying to make something of themselves. If you fail, so what? You get back up, dust yourself off and go for it again. Now I'm not saying be reckless about it and throw all caution into the wind but I'm a big believer in following your gut. Do what feels right.
What was your strategy for growing KinkyCurlyYaki into the company we see now?
Five years ago I was already somewhat a hair enthusiast. I was in the hair groups and forums. I asked a girl to try out the product who loved to wear her hair big and curly. I didn't expect her to post pictures but she did and it just grew from there. I have a lot of character and personality so when people recognized my company they supported me for who I am. It was me. People were really buying into me and my story. I knew nothing about this stuff so my advice would be that people are buying into you. If you are genuine and authentic, that is what will attract others.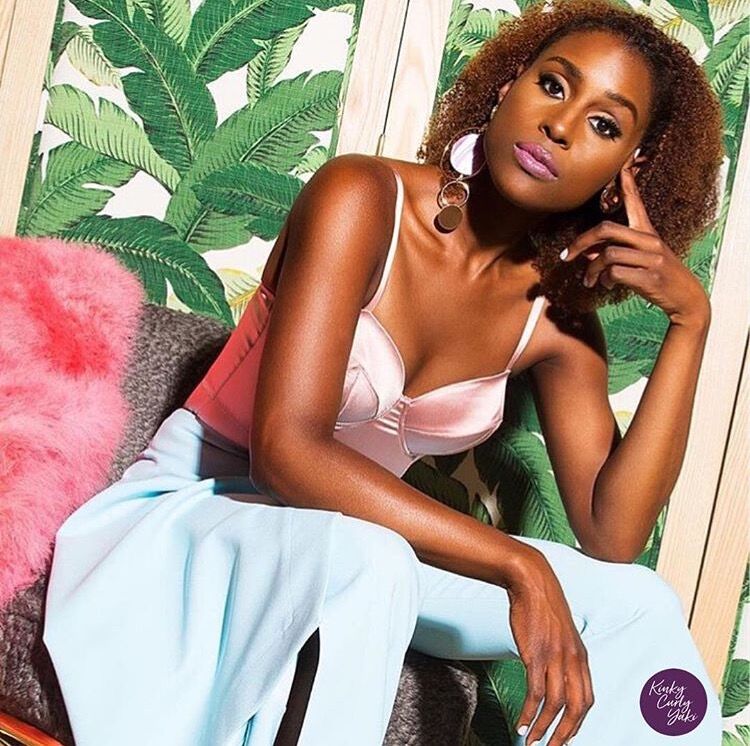 Where do you think business owners go wrong in sustaining their companies once they get them off the ground?
I think people give up too easily. They're into that instant gratification but business is about the grind. It's about the big little steps that you take in your business that blows it up. People that think it's super important to have 1K likes on Instagram or a million followers, that's not a business. That's just being popular. Having a good business is investing in customer service, the product, and the blueprint. It's making sure that everything is solid. All the popularity and likes will come after; it comes with the territory. It took me eight years to get to this point. It didn't happen overnight although it may look like it.
How can aspiring entrepreneurs find accountability and other like-minded business owners to build relationships with?
If your friends and family don't support you, you have to find the people that will. Even if it means joining entrepreneur or networking groups, you want to get around people with the same mindset. You always want to be in a room where there are people ten times smarter than you. You will always pick up a personal philosophy that you can apply to your business. And if you can't get around those types of people, find them online. Read about them and follow them. Be careful about consuming the negative and gossipy sites. What you see everyday influences you.
What are your goals for KinkyCurlyYaki in the coming year?
I would like to focus more on education next year. Not just educating on their hair but also the product so that we can teach girls how to take care of themselves and their extensions. Once you learn how to take care of your hair, protective styling is a walk in the park. Also to get rid of the stigma of a weave. It's not a bad thing.
To keep up with all that Vivian Kaye and KinkyCurlyYaki are doing, you can follow them on social at @kinkycurlyyaki and on their website KinkyCurlyYaki.com.