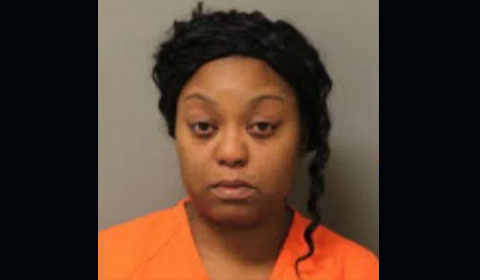 A Memphis, Tennessee woman is in jail after her 10-year-old son committed suicide this week. Robin McKinzie was charged with aggravated child abuse after her son Jaheim McKinzie stabbed himself in the chest after a brutal beating by his mother.
According to WREG-News, McKinzie, a single mom, choked and viciously beat her son with an extension cord as a form of punishment. At some point, Jaheim ran from his mother and then into the kitchen and picked up a knife. Instead of turning the knife on his mother in defense, the boy stabbed himself in the chest. His mother called 911 and emergency workers found the boy bleeding in the kitchen from a chest wound. He was transported to a local hospital and died an hour later from his injury.
An unidentified neighbor of McKinzie told media that she had become distant in the past year. She stated to media, "All I can say is that she was a good mother, and her son was her life. Her son was her life."
Mckinzie is currently being held on a $100K bond and her mental state is unknown at this time. Sadly, young Black boys are at an increased risk of suicide according to public health data sources. The CDC study titled "Increase in Suicide in the United States, 1999–2014" also found a continued increase in suicide rates for young Black males. The data on suicide rates for Black youth remained consistent in a 2015 study by the Journal of the American Medical Association (JAMA). The study found that the suicide rated among Black children has doubled within the last 20 years. Prior to that study, the CDC released information that showed the suicide rate of Black children between the ages of 5 and 11 doubled between 1993 and 2013.