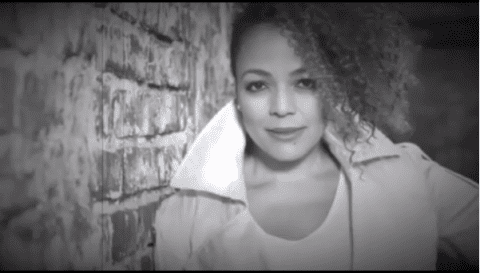 Kim Fields spills the tea on celebrities, scandals in 'Blessed Life' memoir
For many members of Generation X, when you hear the name Kim Fields, your mind reflexively reverts back to the skating cutie Tootie from the iconic '80's sitcom "Facts of Life." Fields was like an extended family member because we literally grew up with her and her character as she and her costars navigated the same adolescent awkwardness and obstacles that we did (except their problems were always solved within 22 minutes and a couple of commercials).  
The multidimensional entertainer promises there was a lot more to those years as well as her life as she transitioned from "Facts of Life" to "Living Single" to "Real Housewives of Atlanta" to "Dancing with the Stars." Cultural icon Fields presents her memoir Blessed Life: My Surprising Journey of Joy, Tears and Tales from Harlem to Hollywood that reveals the woman behind the veteran actress, TV personality, and star. Fields did not hold back when she discussed her biggest Hollywood secrets, scandals, relationships, mishaps and successes including secret weigh-ins, miscarriages, breast reduction surgeries, tragedies and much more.
Here are a few excerpts from Blessed Life:
On meeting Janet Jackson: Fields, 48, met Janet Jackson while her mother, Chip Fields, appeared on "What's Happening" in 1977. Chip Fields had the youngest Jackson come to their house to rehearse scenes for the show, much to young Kim Fields' delight. She says: "I had a nearly impossible time picturing my mind her walking through our front door and saying hi to me. A few days later, though, that's exactly what happened: Janet walked through our front door and said hi to me. Her big sister LaToya dropped her off … More often than not she dropped Janet off and my mom and I took her back to her family's Tudor mansion in Encino (a suburb of Los Angeles). Janet and I became very good friends. Like a big sister, she taught me fun makeup and hair tips. When I had a costume party, she let me wear one of her famous Mae West costumes from the family's TV show. Her generosity blew me away."
On meeting Michael Jackson: "I remember playing with Janet one day at her family's house when Michael was filming the movie The Wiz. Once I went to Disneyland with Janet and Michael. His chief of security drove us in a brown Rolls Royce. Micheal wore a hat and sunglasses and that seemed to be enough to avoid getting recognized. I remember laughing the entire day."
Who she was closest to on Facts of Life: "Mindy Cohn because they were the closest in age and attended set school together. Nancy even taught her how to shave her legs for the first time."
How Joan Rivers created a tailspin: "Rivers made a joke about Mad magazines "The Yaks of Life" spread in 1982, calling the girls the "the Fats of Life."Given that she was raising her own teenage daughter, Joan should have known better than to make fun of young, developing women that way. I was dealing with sensitive weight and body issues and put out there as she did was unnecessary and hurtful on many levels."
Other highlights:
Fields got her first breast reduction surgery while on school break;

While a student at Pepperdine University, she interviewed Michael Jordan and dated Rev. Jesse Jackson's son Jonathan;

She was once in a car accident with friend David Green. He died from his injuries while Fields walked away mostly unscathed;

Her marriage to Jonathan Freeman ended just before her 30

th

birthday and she fell into a "crippling depression";

She later got a second breasts reduction surgery for vanity reasons. 

Fields admits she hated her time on the "Real Housewives of Atlanta," calling it a chess game. She left skid marks away from the set after the conclusion of her first and only season on RHOA: 

"Briefly looking back on the whole season, here's some of what I discerned: being myself, sharing my reality in a quasi-real reality can be a bizarre vibe."