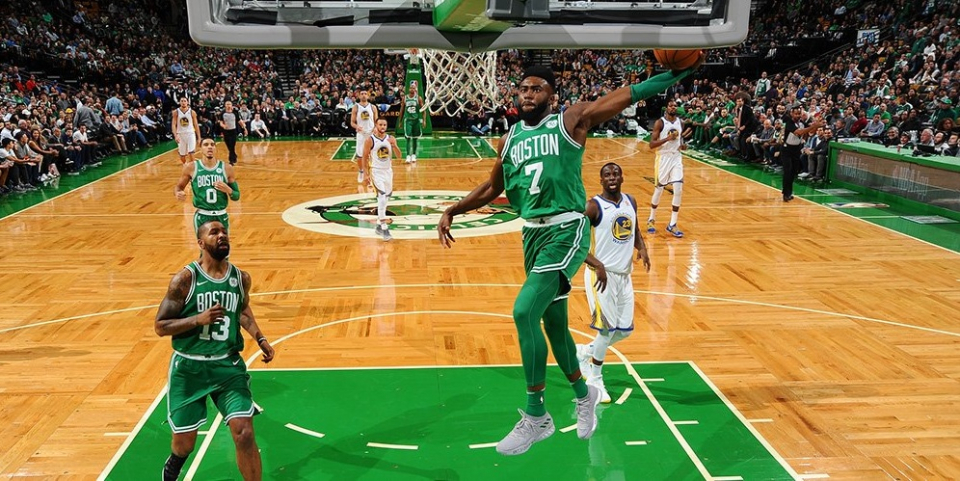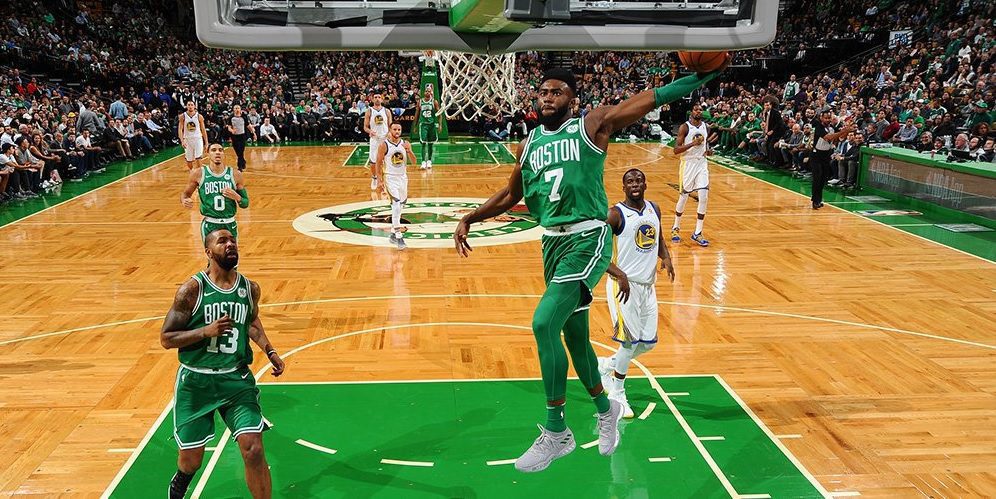 The "Green Team" keeps winning. The Boston Celtics continue making history, as the team has now won its 15th consecutive game after opening the season 0-2. Kyrie Irving led the effort with 30 points, five assists, and four rebounds. Jaylen Brown scored a career-high 27 points to go along with four rebounds.
"We're locking in on the defensive end," Celtics guard Shane Larkin said after the 110-99 victory over the Atlanta Hawks. "Our offense is going to be pretty good every single night, but when we can lock in consistently on the defensive end, we're going to win a lot of games and that's what we've been doing."
Center Al Horford was on one of the most recent NBA winning streaks when he was a member of the 2014-15 Hawks team who won 19 games in a row.
"We're not really talking about it much," Horford said of his current team's streak. "That winning streak here [Atlanta] was pretty special. We were playing at a really high level and it was a lot of fun. We didn't really talk about it here either. So I'm taking that same approach here, we're just playing and enjoying the game out there."
Many games were comeback wins for Boston during the streak. The Hawks led by as much as 16 in the game on Saturday night.
"We don't try to," Irving said of falling behind early in games. "I just think that some teams go on runs, whether it be us giving up some easy ones, or giving up some turnovers, or doing things that we can correct. When we do correct them, it turns into a different game. We don't necessarily make it a habit of getting down, but teams are coming out and giving us their best shot. They're running plays to bypass the defensive system that we've set in place and then made the adjustments. The coaching staff makes adjustments and we go out and execute it and the chips have been falling our way."
Irving has developed a special connection with Atlanta over the last couple of months. Over the summer, he filmed his upcoming Uncle Drew movie in the city and made a surprise visit to the AEBL semifinal where he scored 42 points before returning the next day to win the championship. Irving scored 35 points and seven assists in the Celtics trip to Atlanta on Nov. 6, as well, and afterward he was spotted by a pair of Clark Atlanta University students outside of a Waffle House near Georgia Tech. Fans gave Irving "MVP" chants while he was at the foul line in the last minute of the game on Saturday.
"It's all love here, man," Irving said of Atlanta. "From walking around to being able to go to summer leagues and play at the AEBL, just show love to the community. They come out and support the Hawks. They'll support other great teams. They'll support other great players. At the end of the day, I think that it kind of gets lost sometimes in terms of just being a fan of basketball. People just want you to pick a team, but if you're watching great players, exciting plays, they'll come to an NBA basketball game and that's the beautiful thing about being an NBA fan. You have so many great players, so many great plays that happen on any given night and if they're fortunate to come to your city, you can see them play. Why not go? For me shooting the movie Uncle Drew here I definitely was itching to play basketball, so being out with some of the NBA guys, winning the AEBL Championship, it's always fun. It's always good to compete and that's what I grew up around. Just playing ball everywhere and anywhere."